3 Plant-Powered Alternatives to Meat
Adding more plants to your plate is a cinch with these fresh ideas that will create a powerful impact on both the planet and your health.
Heading out the door? Read this article on the new Outside+ app available now on iOS devices for members! Download the app.
What's an eco-friendly dietary shift that could dramatically reduce chronic disease and create steep reductions in greenhouse gas emissions? In a nutshell; less meat, more plants. That's the finding of a recent study conducted by University of Oxford researchers. Compared to a reference diet scenario based on the Food and Agriculture Organization of the United Nations (FAO) projections for 2050, it was estimated that by transitioning to more plant-based diets, we could reduce mortality by up to 10%, cut food-related greenhouse gases by up to 70% and rack up health care savings totaling $1 billion per year.
Here are three easy ideas to help you make the switch to a plant-powered diet.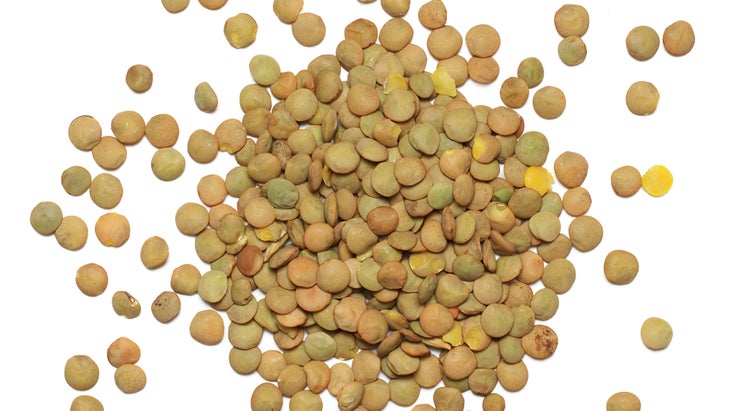 1. Cook with Pulses
Pulses, which include beans, lentils, peas and chickpeas, are supremely versatile and brimming with nutrients such as fiber, protein, folate and zinc. And because they replenish the soil with nitrogen, they are considered one of the most environmentally friendly sources of protein. But there's more to the story. "Pulses have been shown to boost satiety, delay the return of hunger, boost calorie and fat burning, reduce belly fat and knock down the risk of type 2 diabetes, heart disease and cancer," says registered dietitian Cynthia Sass, author of Slim Down Now  (HarperOne, 2015). Sass suggests replacing some of the animal protein in a recipe with pulses (such as tossing cooked lentils into your favorite salad with a smaller portion of grilled salmon, or adding white beans to chicken cacciatore). You can also oven-roast seasoned chickpeas for a satisfying snack, whip white beans or chickpea flour into smoothies, and use puréed seasoned pulses as an egg replacer. Aim to add a half-cup daily serving of pulses to your meals.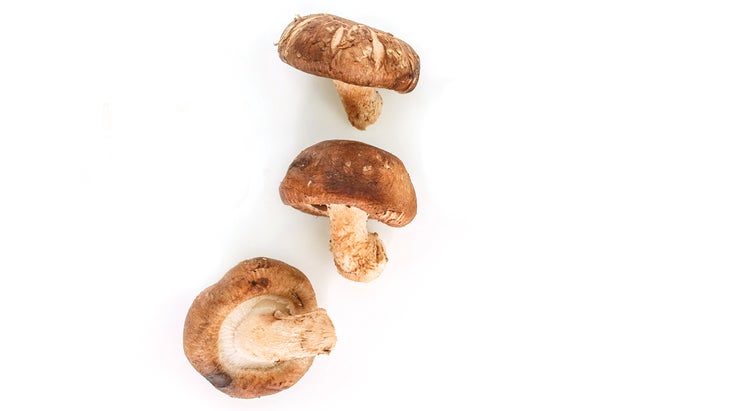 2. Blend in Mushrooms
Chefs have long known there's a synergistic relationship between meat and mushrooms. That's because mushrooms contain glutamate, a compound that's linked to that glorious flavor of umami. Research published in the Journal of Food Science found that swapping even 50% of beef in tacos with finely chopped mushrooms enhanced overall flavor, largely thanks to the umami flavor of mushrooms. What's more, the swap was found to boost nutrients like vitamin D, potassium, B vitamins and antioxidants and lower sodium by 25%. Whether you're whipping up chili or meatballs, or just seeking to craft a really good burger, you can try this "trend to blend" with up to 50% of the ground turkey, pork or beef called for in your favorite recipes. You can use finely chopped white butt on or portobello mushrooms, or play with king oyster or shiitake if you're hungry for a more distinctive flavor.
See our collection of recipes featuring mushrooms.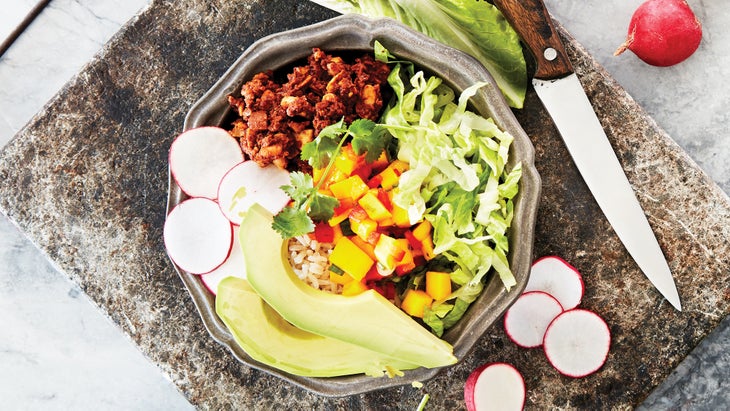 3. Swap a Staple or Two
Some of the most exciting ideas shaking up the grocery store are innovative plant-based protein swaps for meat. A growing number of producers are creating healthy, tasty and sustainable options that meet Clean Eating guidelines.
Try these recipes: 
To enable screen reader support, press ⌘+Option+Z To learn about keyboard shortcuts, press ⌘slash