You Are What You Digest: 5 Supplements That Aid Digestion
Your health isn't dictated only by what you eat, but also by the nutrients you digest. These five supplements can help keep your gut healthy and ensure your digestion is working optimally.
Heading out the door? Read this article on the new Outside+ app available now on iOS devices for members! Download the app.
You eat a healthy diet, avoid processed foods and emphasize whole fruits and vegetables. But your digestion is also a key factor in ensuring your body is properly processing those nutrients. If your digestive system isn't what it could be, quality supplements can help.
Two of the most important factors in digestive wellness are digestive enzymes and probiotics. Digestive enzymes make up for deficits in your natural enzymes, helping to break down foods so they can be used by the body. Probiotics, on the other hand, are health-promoting bacteria that affect overall gut health so your intestines can do their job, and they also impact nerves that control gut movement and the digestive process.
Keep your digestive system in optimal shape — and get the most out of what you eat – with one of these supplements.
Full-spectrum digestive enzymes
Your body needs an array of enzymes to break down proteins, fats and carbohydrates. A good supplement should include protease (to break down proteins), lipase (for fats), and amylase (for starches and sugars), as well as lactase for lactose in dairy and alpha-galactosidase for legumes and cruciferous vegetables.
Look for non-GMO products with supportive compounds such as nattokinase to promote circulation and phytase to break down phytic acid, a compound that inhibits absorption of certain minerals such as calcium.
TRY: Pure Synergy Enzyme Power Full-Spectrum Digestive Support. $45, thesynergycompany.com
Targeted digestive enzymes
While a general digestive enzyme is good for most diets, if you follow a Keto or low-carb diet, you may need a more specialized formula. Broad-spectrum enzymes in specifically formulated ratios offer targeted support for high-fat, moderate protein, low-carb diets.
Look for those with lipase, protease, amylase and other enzymes. Added shelf-stable probiotics and botanicals like apple cider vinegar, ginger and turmeric help promote overall digestive health and may help ease inflammation in the intestines.
TRY: Ancient Nutrition Keto Digest. $51, store.draxe.com
Multi-strain probiotics
Traditionally fermented foods contain dozens of different strains. Because probiotic strains work in different ways, each with slightly different health benefits, it's important to have a variety. Some studies suggest multi-strain probiotic formulas are more effective than single strains. Additionally, more isn't necessarily better; variety may be more important than quantity, and some research suggests benefits with doses as low as 100 million CFU a day.
Look for multi-strain, stable probiotics that can be stored at room temperature without the need for refrigeration, and choose those that have been processed to withstand harsh stomach acids, allowing them to colonize the entire length of the gastrointestinal tract.
TRY: Bio-Kult Advanced Multi-Strain Formulation Probiotic Supplement. $40 for 120 capsules, bio-kult.com
Fermented probiotics with postbiotics
Many probiotics are cultured or grown in a lab, but fermented probiotic supplements are made by fermenting food sources with distinctive probiotic strains. The fermentation process creates unique compounds called postbiotics.
New research suggests postbiotics may be responsible for some of the beneficial effects of probiotics, including improved intestinal function and reduced gut inflammation. Postbiotics aren't damaged during the digestive process and don't require bacterial growth or colonization in the gut. Traditionally fermented probiotics can also contain naturally occurring prebiotics to nourish healthy gut bacteria.
TRY: Dr. Ohhira's Probiotics Original Formula. $48 for 60 capsules, drohhiraprobiotics.com
Soil-based probiotics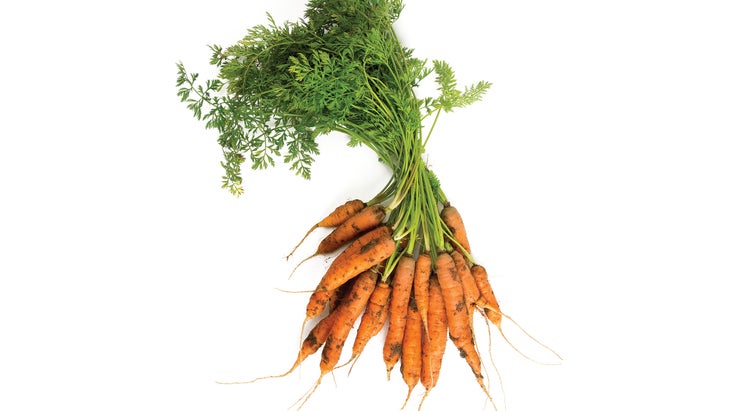 In ancient times, our ancestors got probiotics from soil clinging to root vegetables. Because our modern food supply is so sterilized, most people aren't exposed to these varieties of beneficial bacteria. Soil-based probiotics contain organisms like Bacillus subtilis strains that support digestion and overall health. Also called spore-forming bacteria, SBOs have a seed-like structure that protects them from heat, oxygen and stomach acids, allowing them to reach the large intestine intact where they can proliferate.
TRY: Amy Myers MD Primal Earth Probiotic. $56, store.amymyersmd.com
For a thirst-quenching dose of probiotics that doesn't require supplements, try our fermented Strawberry Ginger Beer.