Prebiotic Foods: Feed the Good Bacteria in Your Gut With These Fiber-Rich Superfoods
You've probably heard of probiotics, but what about prebiotics? These non-digestible foods work together with probiotics to maintain gut health and we're sharing 5 foods that will help you get a prebiotic boost.
Heading out the door? Read this article on the new Outside+ app available now on iOS devices for members! Download the app.
While you may know what kinds of food to each to get the most probiotic bang for your buck, you may not know as much as prebiotics which are also important for gut health. Prebiotics are non-digestible foods that actually feed that good bacteria in your intestines. They work in tandem with probiotics to boost immunity and reduce inflammation in the gut, as well as to improve overall health. The Academy of Nutrition and Dietetics recommends adding one or more of these fiber-rich prebiotic foods to your diet to improve gastrointestinal health and keep your immune system strong year-round.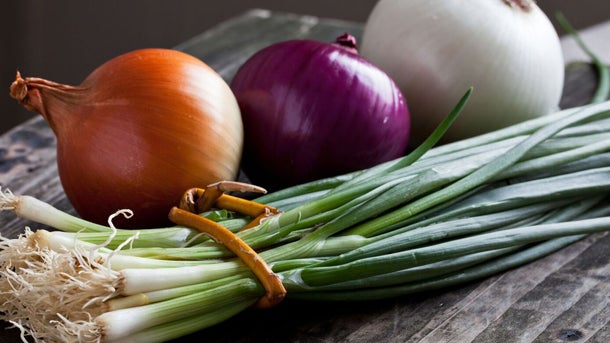 1. Onions
Research has shown that onions are a great natural prebiotic due to the high content of a soluble plant fiber known as inulin. Onions provide between 1 to 7.5 grams of inulin per 100 gram serving. Though raw onions provide more inulin (and thus more prebiotics,) feel free to saute them and add them to your favorite recipes if that's your preference. Onions are also a great source of the antioxidant quercetin, which helps reduce inflammation in the body.
See also Five Onion Soup.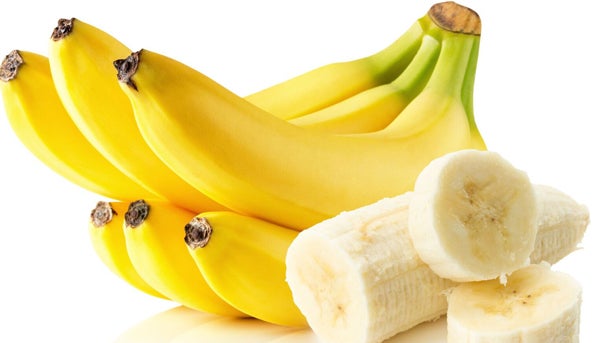 2. Bananas
Grab a banana for a convenient prebiotic snack for any time of the day. One small banana yields about half a gram of inulin. Unripe bananas contain a bit more of the insoluble fiber, so choose a greener banana for more prebiotic punch.
Bananas are rich in B vitamins, namely B6 which studies have shown help boost immunity and may also decrease heart disease risk. They're loaded with potassium as well, which can help with muscle cramping after a workout. While bananas do contain more sugar than some other fruits, they're still low on the glycemic index making them a good choice if you're craving something sweet.
See also BreakfastBanana Splits.
3. Asparagus
Asparagus is another great prebiotic food. While raw asparagus contains slightly more fiber (about 2 to 3 grams,) boiling it doesn't cause the vitamin-rich vegetable to lose very much prebiotic goodness.
Asparagus is a great source of vitamin C, a strong antioxidant the body uses to fight free radical damage and to help wounds heal faster. The tasty spears are also a good source of vitamin K, to keep bones strong and healthy.
See also Grilled Asparagus Salad with Feta Hazlenut Crumble.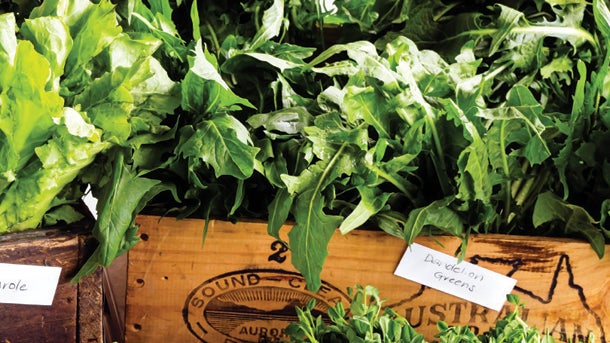 4. Dandelion Greens
Dandelion greens are a bitter-tasting, green leafy vegetable that make a great addition to salad mixes, as well as soups, stir-frys and even smoothies. The strong-tasting leaves contain a healthy dose of inulin (between 9 and 15 grams) when eaten either raw or cooked.
The greens are stocked with other nutrients, too, including vitamin A to maintain eye health and a whopping dose of vitamin K which some studies have shown plays a role in brain health.
See also Chicken Sausage Penne with Dandelion Greens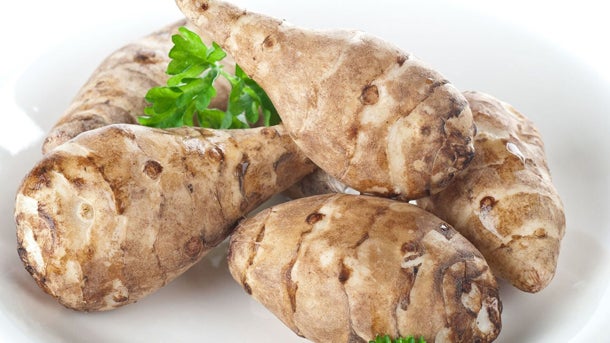 5. Jerusalem Artichokes
Also known as sunchokes, the Jerusalem artichoke is not an artichoke at all but the root stem of a particular kind of sunflower. These root vegetables one of the best sources of inulin (16 to 20 grams) and also a great source of potassium, which helps keep blood pressure in check and enhance muscle strength.
The potato-like veggies also contain vitamins A and E, helping the body maintain normal organ function and possibly reducing the risk of some types of cancer.