5 Ways to Eat and Drink Your Probiotics
It's time to make friends with fermentation! From spicy dilly beans to a drinking vinegar, these probiotic-rich recipes are brimming with gut-boosting benefits.
Heading out the door? Read this article on the new Outside+ app available now on iOS devices for members! Download the app.
Vanilla Pear Shrub Recipe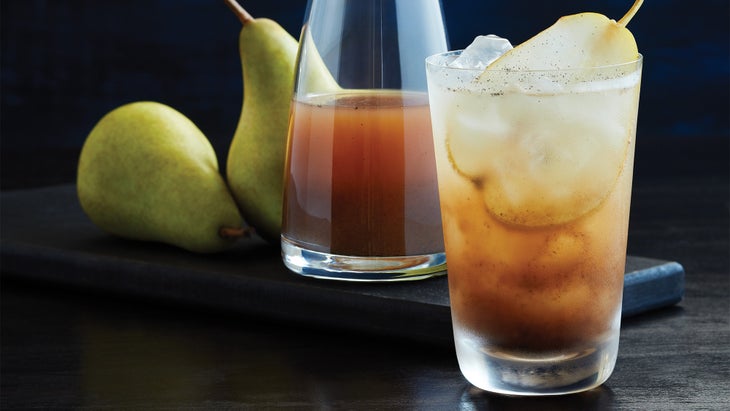 Shrubs are fermented drink concentrates traditionally made with berries, sugar and fruit vinegars. This version uses ginger and apple cider vinegar – two powerful digestive aids – along with fall flavors of pear, honey and vanilla. Serve it hot or cold, and it also makes an excellent cocktail.
Curried Brussels Kraut Recipe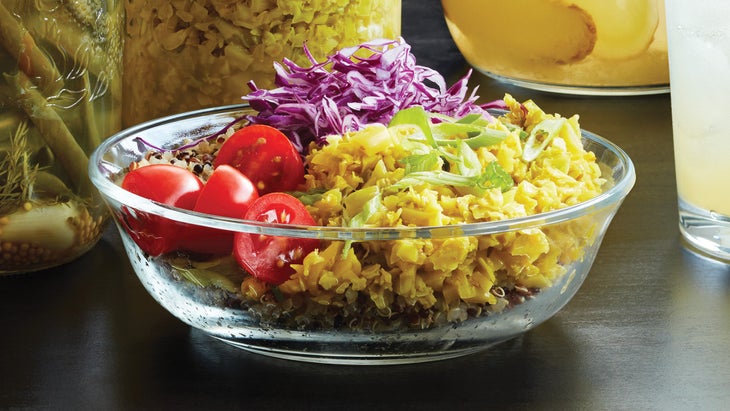 Move over, cabbage. Brussels sprouts are the stars in this kraut. With toasted curry spices, it makes a lovely addition to salads and grain bowls or a topping for soups.
Dilly Green Beans Recipe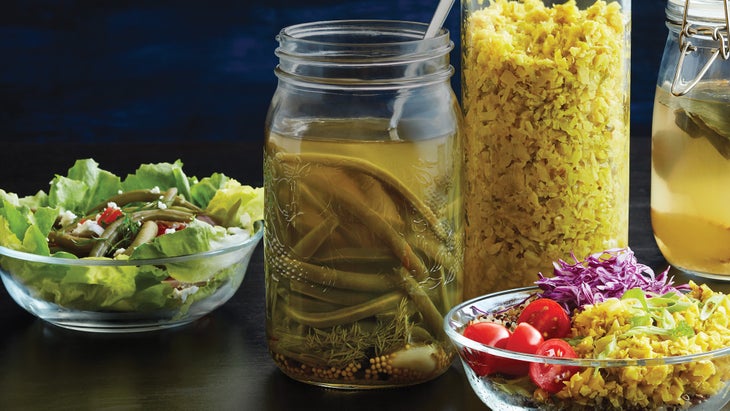 These spicy fermented beans are delightful chopped into a salad, served as a side dish or simply eaten straight from the jar. If you enjoy Bloody Marys, try replacing the celery stick garnish with a dilly bean.
Ginger Lemon Switchel Recipe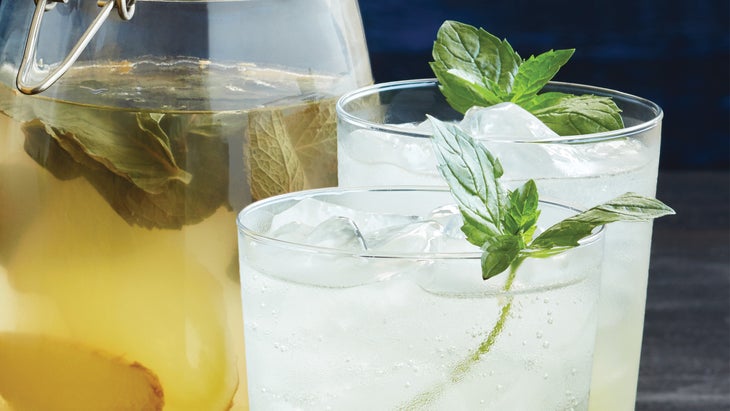 Switchel is a refreshing fermented drink that starts with raw ginger and apple cider vinegar as its base. Here, we infuse the ferment with lemon and mint for a tasty beverage that can also relieve gas and bloating. It's easy to make and easy to drink!
Fermented Herb Paste Recipe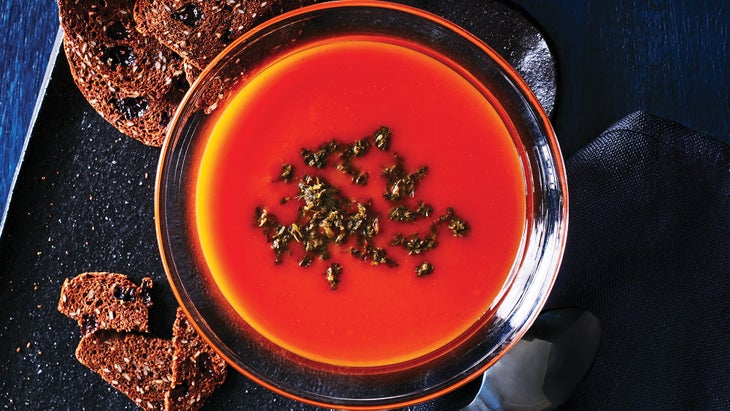 Fermentation is a great way to preserve herbs without losing their fresh flavors. This recipe blends herbs with garlic and can be used as a marinade (mix it with oil for this use), as a garnish for soups or stirred into sauces.
Eager to Learn More About Probiotics? Start Here: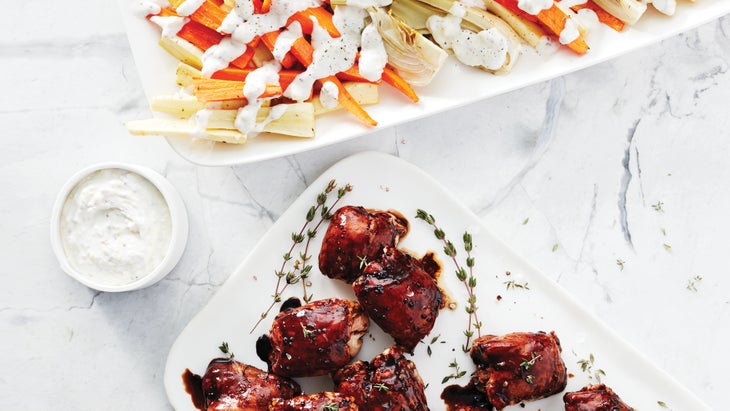 How a Healthy Gut Equals a Slimmer Waistline
Kefir: The Fermented Milk Drink with Probiotic Prowess
Supercharge Your Gut with These 6 Probiotic Food + Drinks
Fiery Chile Paste Recipe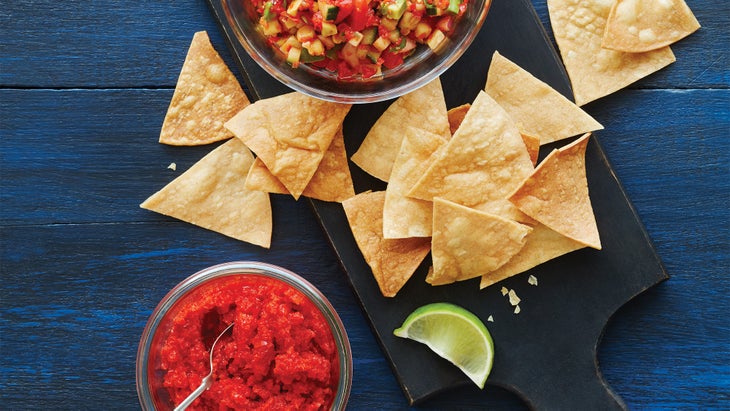 Add a lovely punch of heat to your favorite foods with this fermented chile paste. Using only three ingredients, this versatile condiment will keep for up to 2 years in the fridge. Add it to sauces, salsas or marinades, or use it to top burritos or burgers to give a little spice to your meal.
Probiotics: What are they, exactly? Probiotics are the good bacteria that populate your microbiome. Studies have shown that these beneficial microorganisms can help relieve the symptoms of digestive disorders such as irritable bowel syndrome (IBS) as well as help ease gastrointestinal distress resulting from infections and antibiotics.