Cook Once, Eat Whole30 All Week
The biggest challenge of the Whole30 is filling every meal slot with compliant yet convenient dishes that still taste great, so we created these make-ahead recipes to help you stock your fridge and freezer for the days ahead. One batch cook and you'll be ready!
Heading out the door? Read this article on the new Outside+ app available now on iOS devices for members! Download the app.
Be a Whole30 Meal-Prep Superstar
In addition to the recipes below, you can also make a few basic items on Sunday so you'll have tasty, Whole30-compliant meals at your fingertips all week long.
ROASTED VEGETABLES: Roast three or four veggies of your choice on separate sheet pans. Store in separate airtight containers in the fridge, then mix and match at every meal for up to four days.
WHOLE CHICKEN: Season a whole chicken with salt and pepper, add lemon wedges and whole garlic cloves to the cavity and roast. Eat a piece or two for dinner the night you cook it, then store the rest in airtight containers to use in other dishes for up to four days (including our Chicken Enchilada Casserole). There are so many ways to use it:
Add to soup
Toss in a skillet along with roasted cauliflower and Whole30-compliant hot sauce mixed with ghee
Top a salad and drizzle with Herb Sauce from our salmon recipe
Mix with chopped celery, Whole30-compliant mayo, curry powder, toasted sunflower seeds and a few unsweetened raisins for a quick curried chicken salad wrapped in radicchio leaves
HARD-BOILED EGGS: Keep a dozen of these in the fridge as a quick salad topper, as a grab-and-go breakfast or to enjoy as a post-workout dinner (along with some of those roasted veggies in the fridge). Feeling fancy? Turn a few of them into deviled eggs.
DRESSINGS AND SAUCES: Make a big batch of one sauce you can flavor a few different ways. For example, cashew cream can be mixed with hot sauce to drizzle over sweet potatoes or with lemon juice and paprika to top cooked fish and vegetables. A quick make-ahead vinaigrette will make midweek salads lightning-fast. Prefer a creamy dressing? Make it on the thicker side to double as a dip, then whisk with olive oil when you want a thinner salad dressing.
Related: Your 2-Week Whole30 Kick Start
Chicken Enchilada Casserole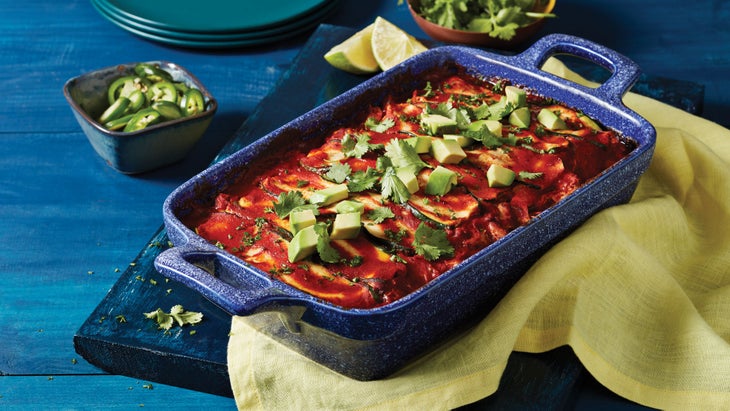 Get the recipe here.
Citrus Poached Salmon with Herb Sauce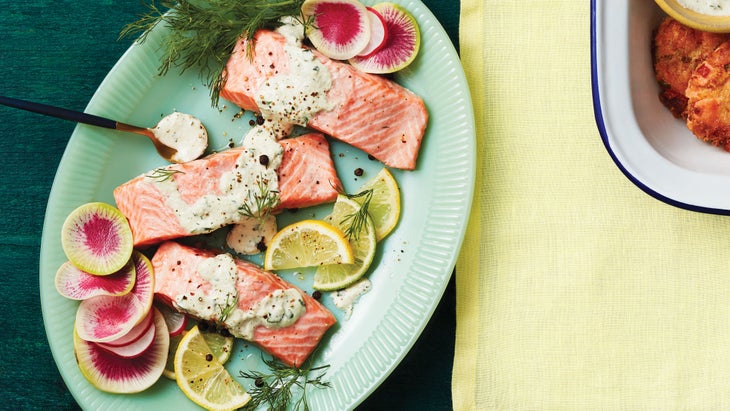 Get the recipe here.
Butternut Squash Fritters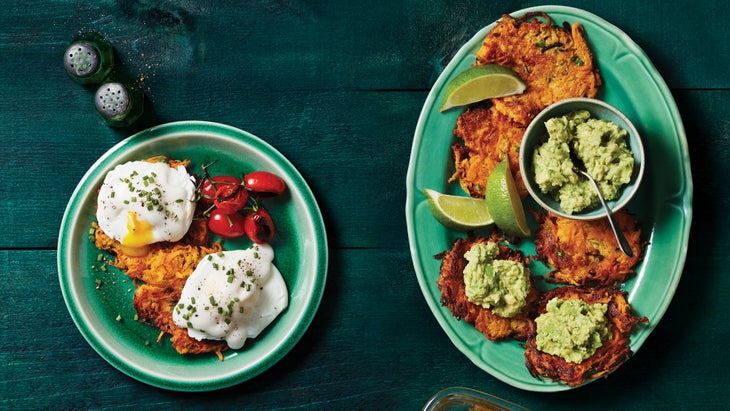 Get the recipe here.
BBQ Meatloaf Muffins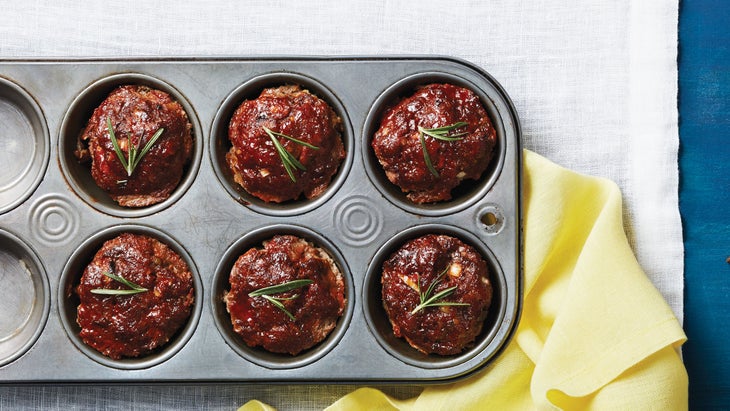 Get the recipe here.
Homemade Chorizo Crumble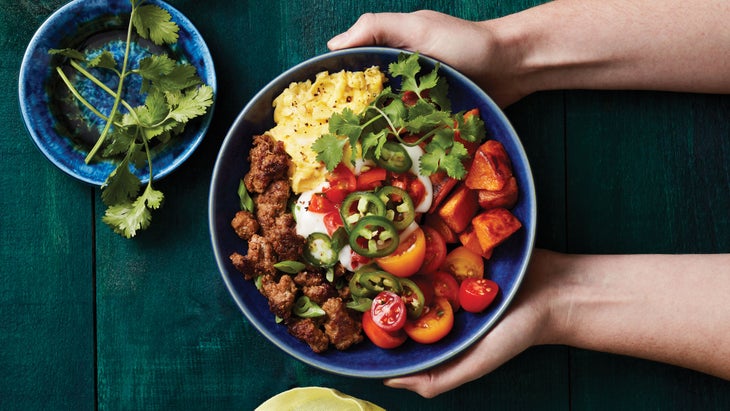 Get the recipe here.
Tuna Salad, 3 Ways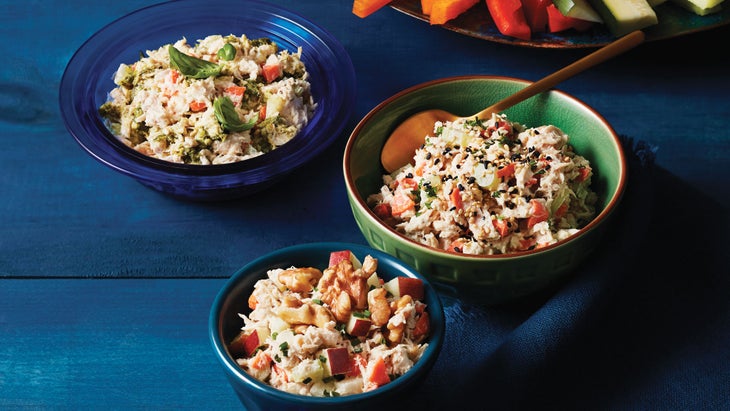 Get the recipe here.