4 Spicy Chili Recipes to Heat Up Your Winter
Warm up with these hot chili recipes
Heading out the door? Read this article on the new Outside+ app available now on iOS devices for members! Download the app.
When the weather is biting, bite back with a steaming bowl of spicy chili. We have four chili recipes that are easy to whip up, packed with herbs, spices, vegetables and hearty protein. Chilis are great to make on a Monday and divvy throughout the week as leftovers. You can even freeze big batches of chili for four to six months!
Though these chilis are fantastic eaten alone, we'd never say no to a good bread for dipping. We recommend our rye 'n' oat soda bread or our spelt bread. To cut the heat a bit, you can also bake sweet potato bread.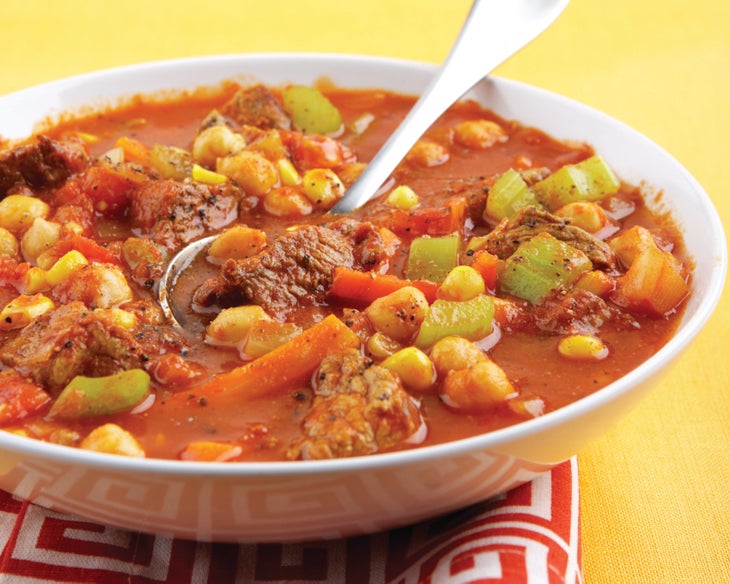 Moroccan Buffalo & Chickpea Chili
High in protein and low in fat, buffalo is a fantastic alternative to beef, and our chili boasts hearty cubes of the lean meat, paired with veggies and nine spices.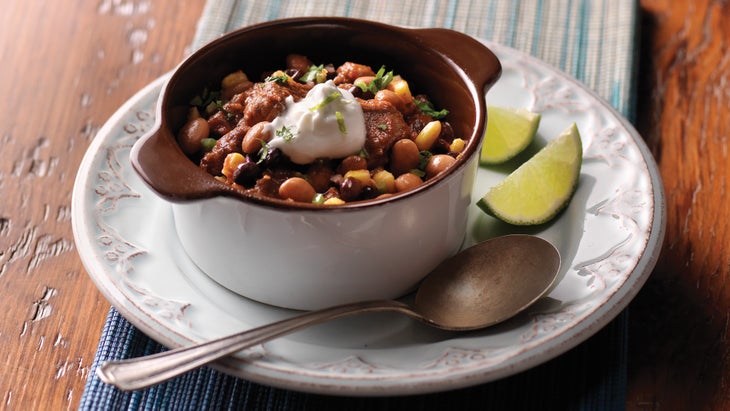 Mexican Beef Chili with Lime Crema
To cut costs without skimping on flavor, we use small cuts of stew beef (chuck or round roasts will do) instead of the pricier ground beef normally used in chili. The slow-and-low heat of your slow cooker easily breaks down the tough cuts into tender, melt-in-your-mouth chunks of savory meat.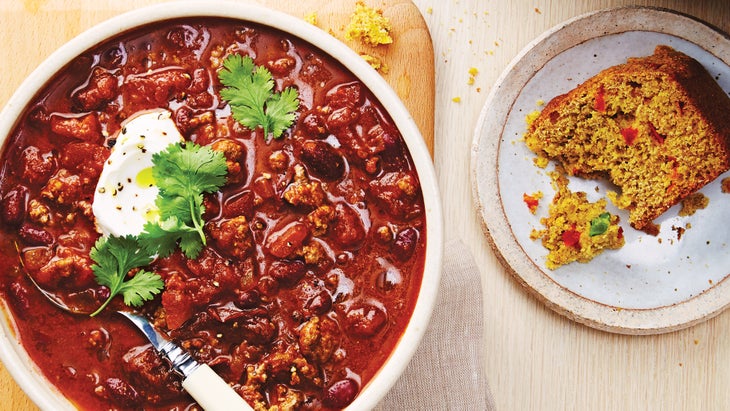 Spicy Beef Chili with Buttermilk Jalapeño Corn Bread
An electric pressure cooker makes great chili in a snap, and it can also bake up delicious corn bread at the same time. When cooked, the top of the corn bread will appear pale, but the bottom will be golden brown — just invert it onto a serving plate for the best presentation.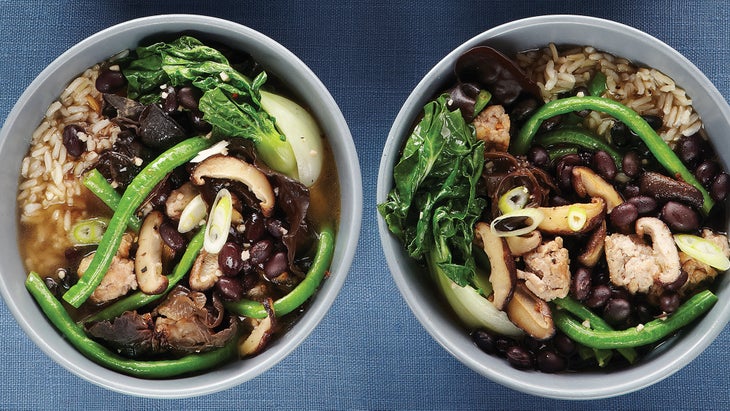 Five-Spice Pork Chili with Asian Vegetables