7 Clean + Healthy Pasta Recipes
Pasta is back, and in a big way. These aren't the refined-flour noodles of days past but rather wholesome whole-grain or gluten-free versions powered up with plenty of fresh vegetables and herbs. Welcome to the new, clean way 
of making healthier-than-ever pastas.
Heading out the door? Read this article on the new Outside+ app available now on iOS devices for members! Download the app.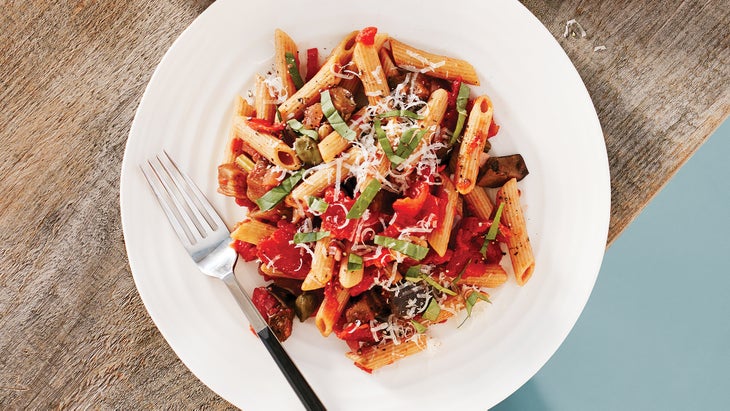 Hot Pepper & Eggplant Penne
Cherry bomb peppers may look cute, but these little guys pack heat! The round red peppers – also known as Hungarian cherry peppers – are about as spicy as jalapeños and have a thick, crunchy flesh that stands up well to cooking. Keep the basil stems and toss them into your sauce for extra (and effortless!) flavor. The stems become very tender when cooked, so there's no need to remove them before serving.
Get the recipe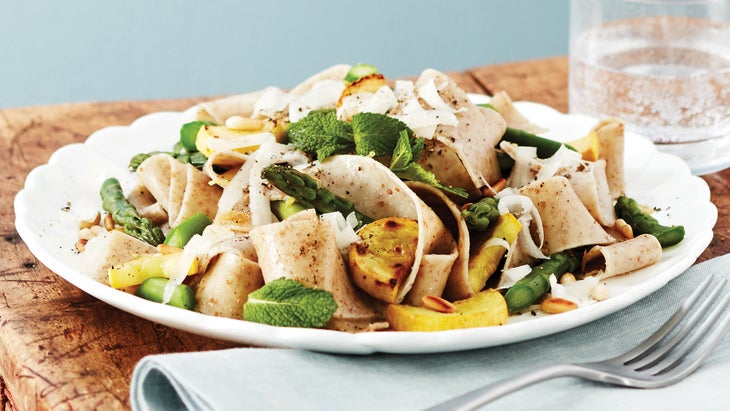 Asparagus & Zucchini Pappardelle
Zucchini are full of moisture, which means they often steam instead of sear in your pan. To get a proper golden sear, the trick is to not overcrowd the pan. Cook the slices in small batches in a single layer in your skillet and avoid the temptation to stir too often – they need time to brown.
Genius hack: If you can't find whole-grain pappardelle pasta, buy fresh whole-grain lasagna sheets and cut them lengthwise into ½-inch strips.
Get the recipe.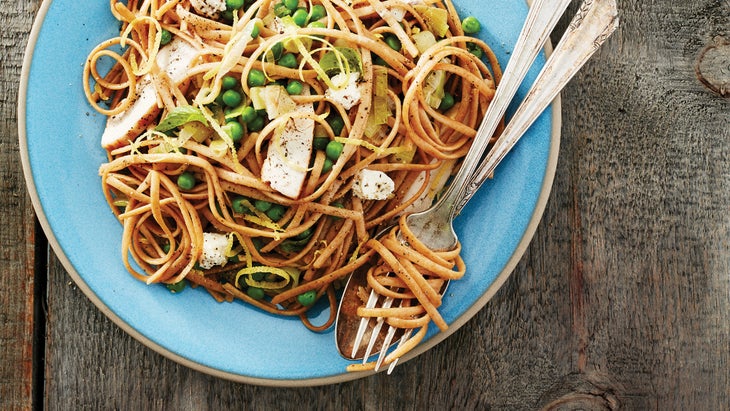 Chicken & Sweet Pea Linguine with Mascarpone Cream Sauce
Mascarpone, an Italian-style cream cheese, may be best known as the key ingredient in the dessert tiramisu, but its extra-creamy texture and mild buttery taste make it a brilliant addition to pastas. Adding some of the pasta-cooking water thins out the mascarpone to make an easy, not-too-rich cream sauce.
Get the recipe.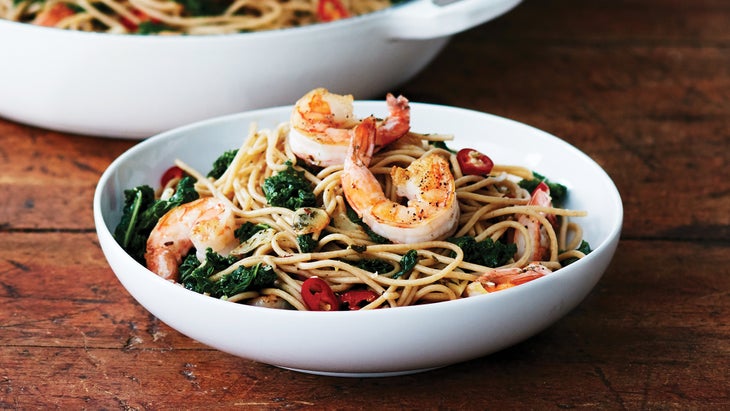 Garlic Shrimp Spaghetti with Buttery Kale
You can easily pull this protein-packed meal off on busy weeknights – all you really need is a bunch of kale and a handful of freezer and pantry staples. Be sure to cut the tough stems from the kale – an easy way is to fold the leaf in half lengthwise and run your knife or kitchen scissors along the inner edge of the stem to remove. Omit the chile pepper (or scrape out the seeds) for a milder pasta.
Get the recipe.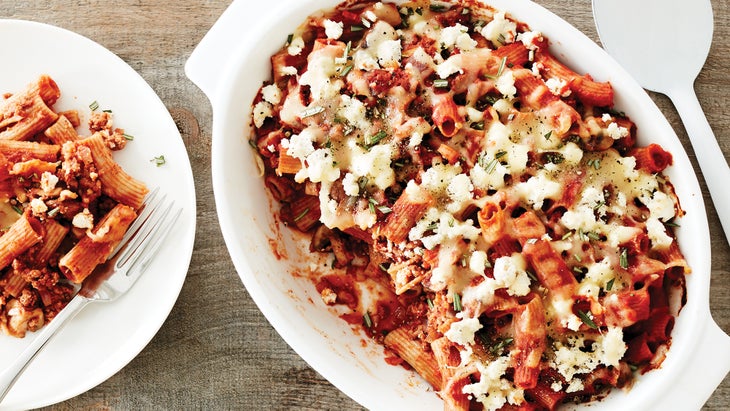 Cheesy Baked Rigatoni with Lamb Ragu
We've elevated the humble pasta bake to Sunday supper-worthy fare by using lamb instead of beef and swapping out the mozzarella often found on casseroles for Fontina, a mild, buttery, semi-soft cheese with a slight nuttiness. If you're not a fan of lamb, you can easily substitute with lean sausage or ground beef. Pair this recipe with a salad or whole-grain garlic crostini.
Get the recipe.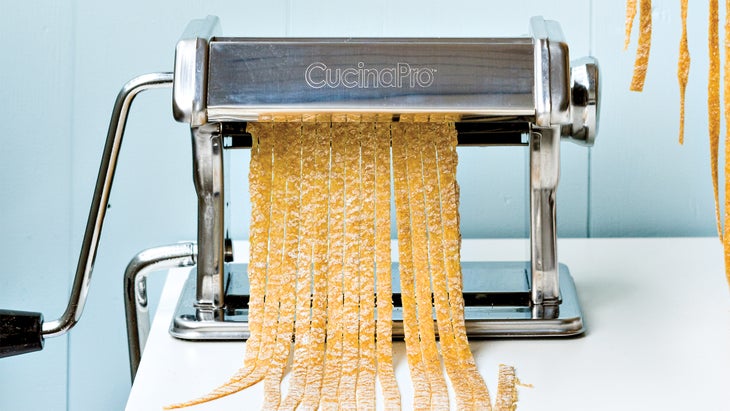 Fresh Whole-Grain Pasta
This versatile pasta made with a combination of white whole-wheat and whole spelt uses a food processor to combine the dough for ease and minimal mess.
Get the recipe.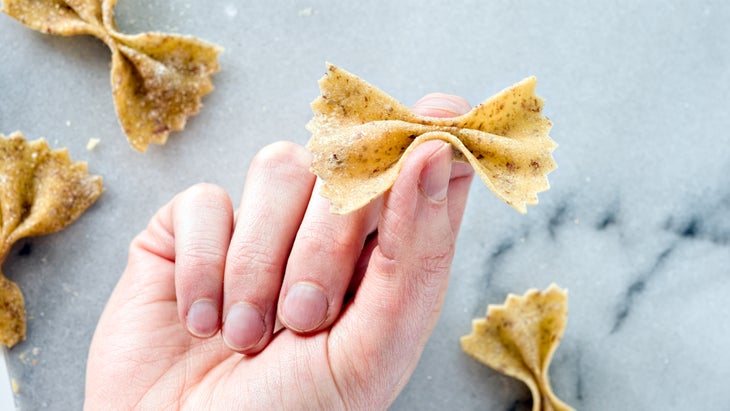 Fresh Gluten-Free Pasta
This gluten-free pasta is a beautiful blend of gluten-free flours and seeds. We've opted not to use any gums or fillers in this recipe, as many people with gut issues or intolerances try to avoid them; however, the lack of gums does make this pasta a little more delicate. You can use the pasta machine to flatten it, but then we suggest using your fingers to gently press them into bowties or leave in sheets for fresh lasagna.
Get the recipe.