10 Vegetarian Slow Cooker Dinner Recipes
Is there anything the slow-cooker can't do? From curried chickpeas to huevos rancheros to perfectly-layered lasagna, your Crock-Pot is the solution for fuss-free, hands-off vegetarian cooking.
Heading out the door? Read this article on the new Outside+ app available now on iOS devices for members! Download the app.
Cauliflower & Cardamom Soup with Spiced Chickpeas
Few things can instantly warm you up on a cool day like a comforting bowl of soup. Forget sodium-filled canned varieties and put together our spiced cauliflower soup, enlivened with turmeric, cardamom and saffron, with only 15 minutes of hands-on work.
Get the recipe.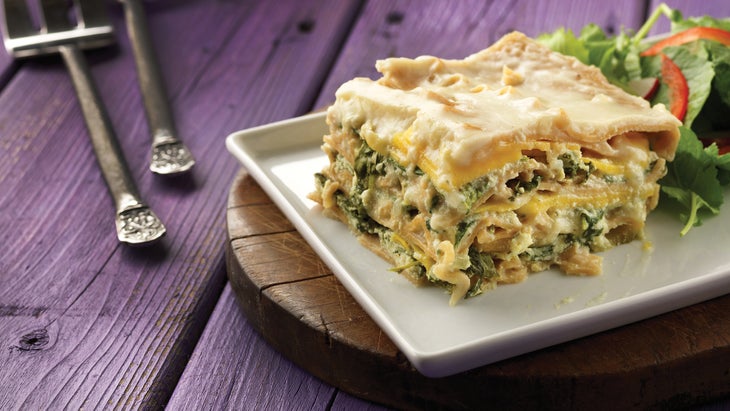 Cheesy Kale & Squash White Lasagna
Nutrient powerhouses butternut squash and kale add both color and flavor to this creamy, cheesy slow-cooker lasagna. To make it vegetarian, simply swap the chicken broth for vegetable broth.
Get the recipe.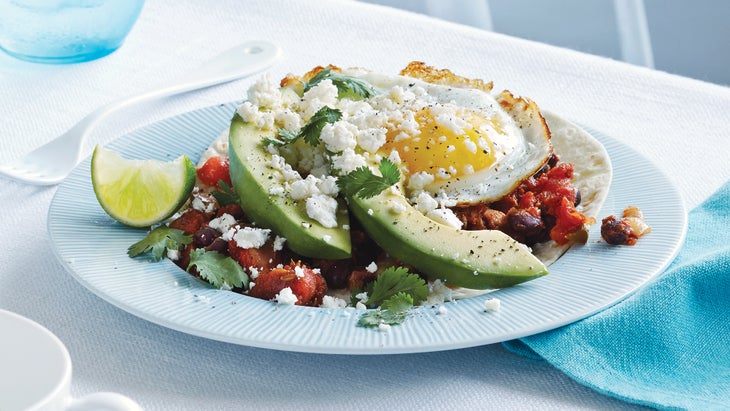 Slow-Cooker Huevos Rancheros
Breakfast for dinner is always a great idea. This classic Mexican dish serves a crowd, and the sauce mixture can be made ahead. Slice the avocados for topping just before serving to avoid browning.
Get the recipe.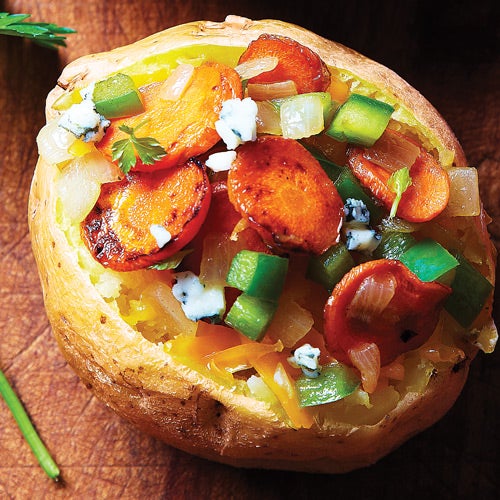 Stuffed Potatoes with Roasted Veggies
These satisfying stuffed potatoes are baked atop aromatic vegetables roasting right in the slow cooker. Just unwrap the potatoes and fluff the flesh, then top with cheddar, blue cheese and veggies.
Get the recipe.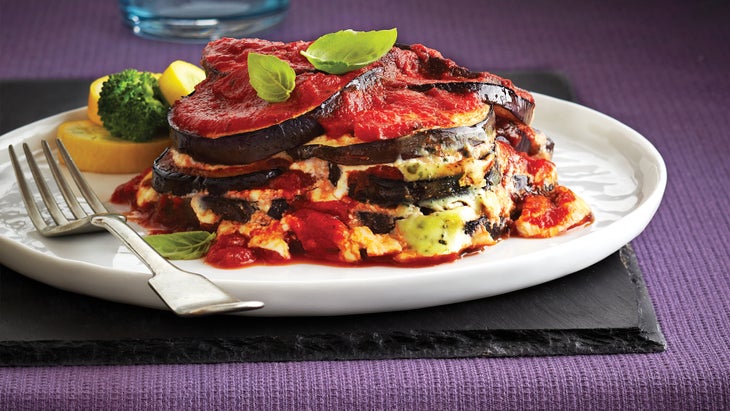 Cheesy Italian Eggplant Casserole
A quick and easy take on eggplant Parmigiana, our version skips breading and frying the eggplant while still oozing with saucy, cheesy goodness. Try serving alongside simple tossed and steamed veggies topped with shaved Parmesan for a complete meal.
Get the recipe.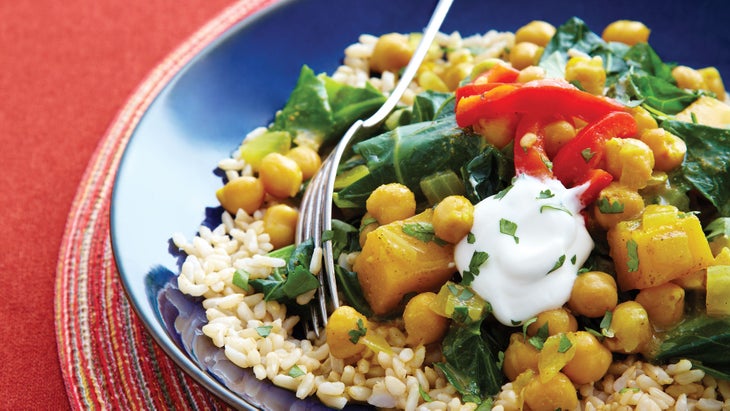 Slow-Cooked Curried Chickpeas
You can easily prepare these slow-cooked chickpeas separately (through Step 2) and store them in an airtight container in the refrigerator for up to 5 days, enjoying them alongside other entrées throughout the week.
Get the recipe.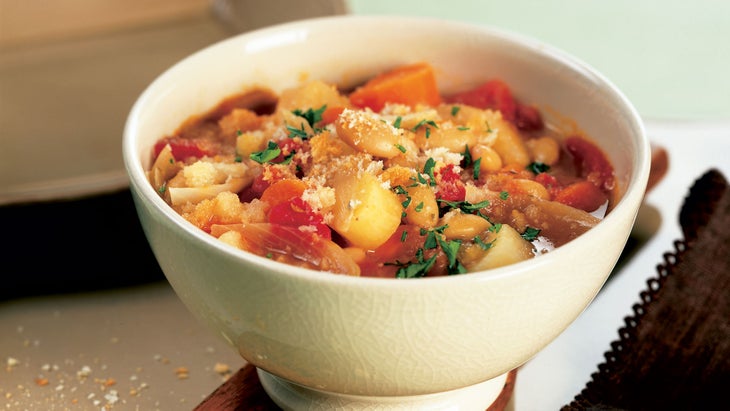 Root Veggie Lentil Soup
Earthy lentils, a staple in many meatless diets, give this simple yet hearty soup a substantial helping of protein and fiber. Unlike larger legumes, there's no need to presoak lentils before adding them – just pick out any pebbles or broken pieces and give them a rinse in a sieve.
Get the recipe.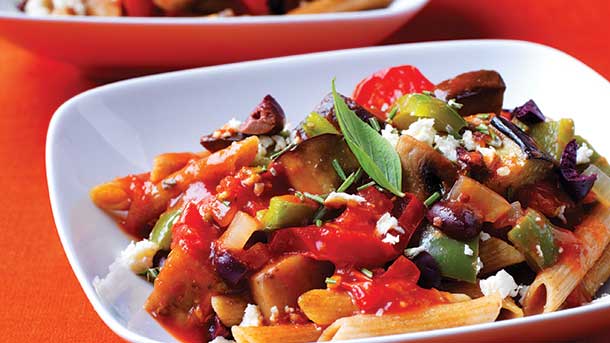 Ratatouille-Topped Pasta with Feta
Tender eggplant, mushrooms and sweet bell pepper are slow simmered in juicy tomatoes for a delicious, savory dish. Paired with whole-grain penne, this stew makes a hearty meal.
Get the recipe.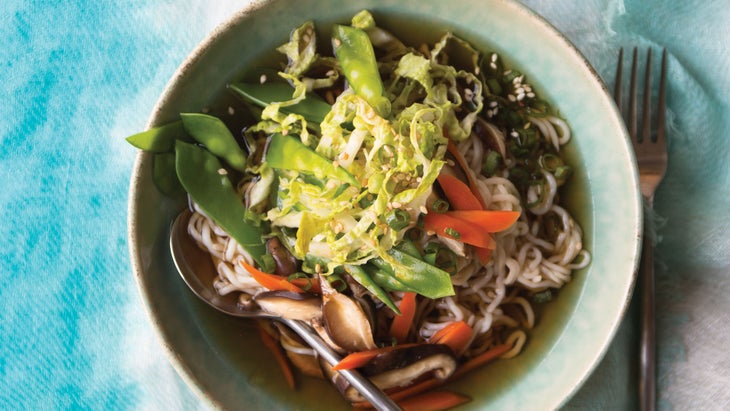 Japanese Noodle Soup
You can adapt this light, satisfying soup to your schedule. Done in about 5 hours, it can continue to simmer in the slow cooker up to 4 hours more without turning mushy. The broth just gets richer.
Get the recipe.