Genius Carb Swaps
Noodles, bread, chips and even cake can be made without the heavy carb load. Dig into these classic comforts made with lower-carb ingredient replacements to help you stick to your weight-loss goals. See before-and-after carb comparisons.
Heading out the door? Read this article on the new Outside+ app available now on iOS devices for members! Download the app.
Swap Conventional Bread for Homemade Low-Carb Bread and Save 15 g Carbs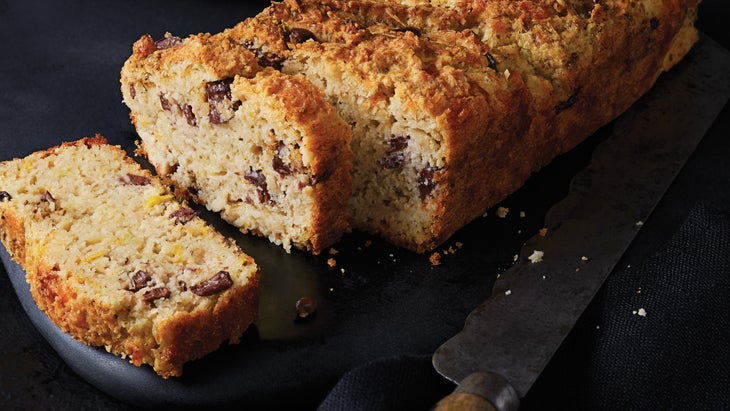 Swap Potato Chips for Cheese Crisps and Save 14 g Carbs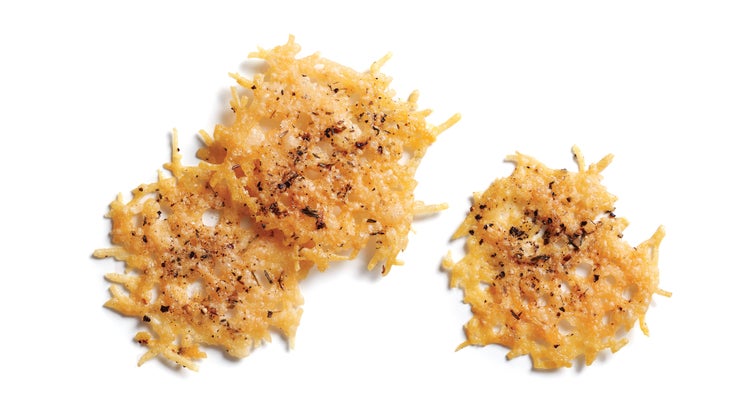 Swap Pasta for Butternut Squash Noodles and Save 26 g Carbs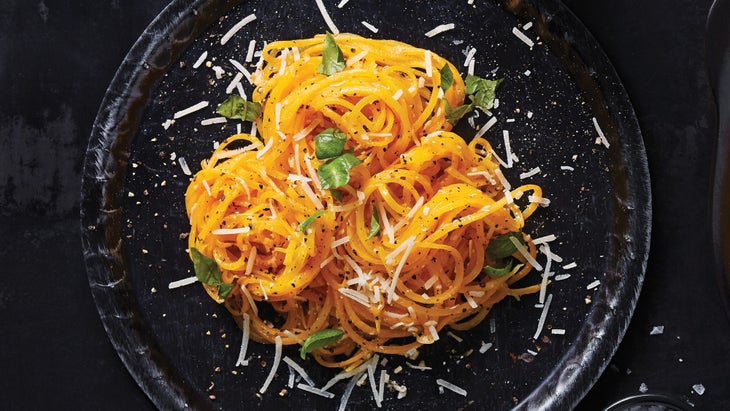 Swap Potatoes for Cauliflower and Save 13 g Carbs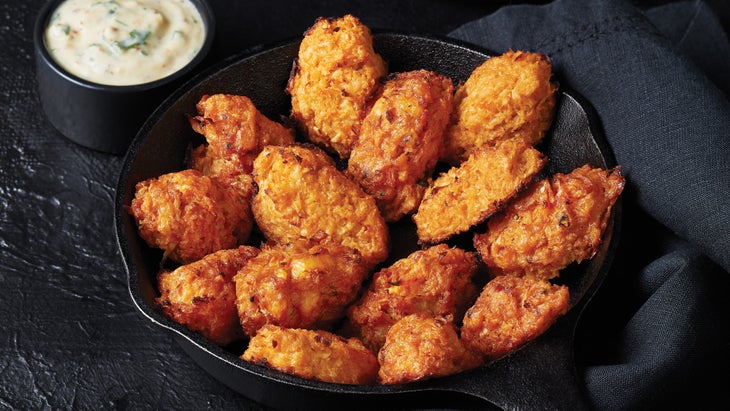 Swap White Flour Chocolate Cake for this Flourless Version and Save 31 g Carbs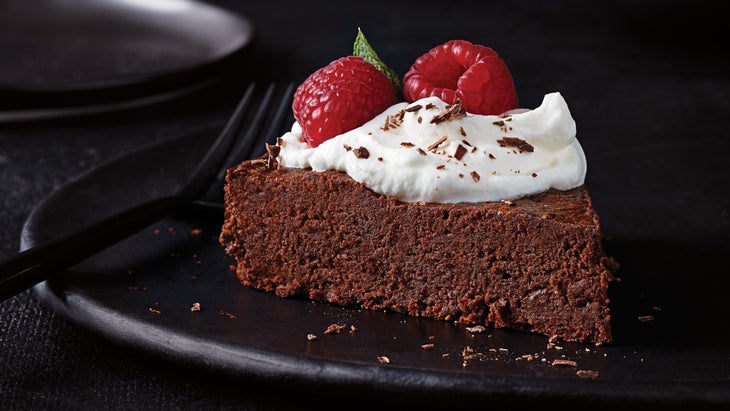 You can find the recipes here:
More Smart Swaps
The secret to reducing empty carbs? Craving-crushing swaps that scratch the itch for noodles, bread, chips and other favorites. Try these simple subs when the urge for comfort strikes.
Celery root for mashed potatoes: Also known as celeriac, this vegetable has a mild celery flavor but gets creamy and potato-like when cooked and mashed. 1 cup cooked = 9 g carbs (versus 34 g for 1 cup mashed potatoes)
Collard greens for wraps: Blanch the leaves quickly in simmering water to soften them, pat dry, and you have a nutrient-rich wrap for your favorite sandwich fillings. 1 collard leaf (2 oz) = 2 g carbs (versus 33 g in 1 2.5-oz multigrain tortilla)
Jicama for tortilla chips: Peel and cut this crunchy, fiber-rich root vegetable and dunk it into guacamole in place of chips. 1 cup = 11 g carbs and 6 g fiber (versus 17 g carbs and 1 g fiber in 1 cup chips)
Portobello mushroom caps for buns (or crust): Brush caps with oil and roast for 10 to 20 minutes to remove excess water (flip them halfway through), then use in place of burger buns, or fill with sauce and cheese and bake into individual pizzas. 1 cap = 6 g carbs (versus 28 g in a hamburger bun)
Spaghetti squash for noodles: Halve squash lengthwise, remove seeds and roast, cut sides down, at 400ºF, until tender, 40 to 45 minutes for an average-sized squash. Scoop out strands with a fork and use in place of noodles. 1 cup cooked = 10 g carbs (versus 43 g in 1 cup cooked spaghetti)