Your 1-Week Anti-Inflammatory Meal Plan
Fight inflammation from the inside out with this meal plan featuring antioxidant-rich foods.
Heading out the door? Read this article on the new Outside+ app available now on iOS devices for members! Download the app.
Inflammation is a silent condition that can show up in many forms, from joint pain to digestive issues. When left unchecked, inflammation can alter everything from your physical strength and comfort to your ability to sleep soundly. While there are plenty of ways to soothe the flames of chronic inflammation, one of the best is to fill your diet with foods that feature nutrients that are proven to be effective anti-inflammatories. And if you're wondering where to begin, we've got the answer: Our 1-week anti-inflammatory meal plan.
We've done the hard work for you and created seven days of meals that can be helpful at targeting chronic inflammation and its symptoms. This meal plan is chock full of antioxidant-rich foods like turmeric, collard greens and carrots that have powerful anti-inflammatory properties to reduce harmful inflammation in the body and aid in the healing process. It's your guide to everyday anti-inflammatory eating.
For more information – and additional recipes and meal plans – on eating to beat inflammation, check out our anti-inflammatory Eat Clean Guide.
Section divider
The recipes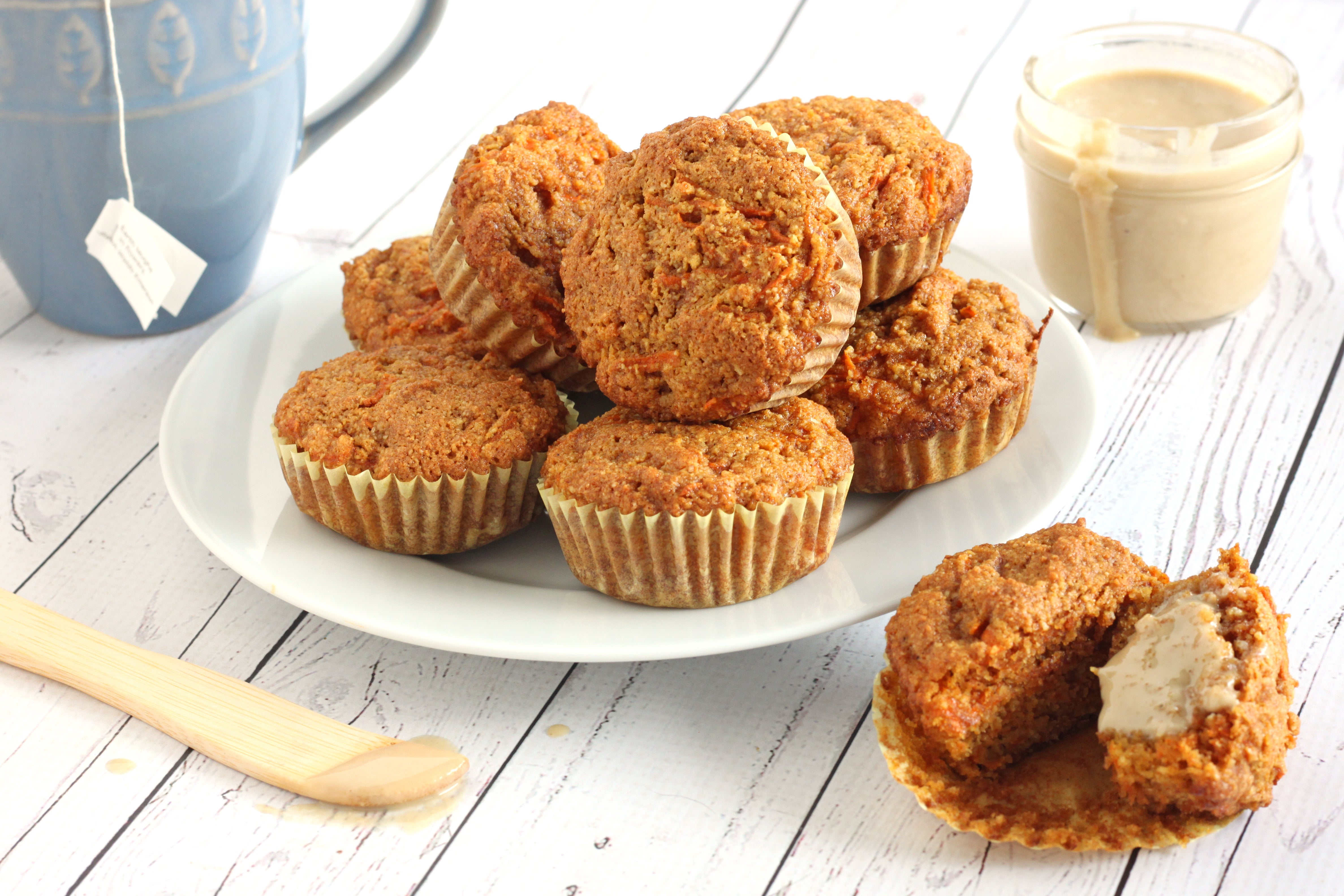 Turmeric gives these muffins both a beautiful, vibrant color and an anti-inflammatory boost. Get the recipe here.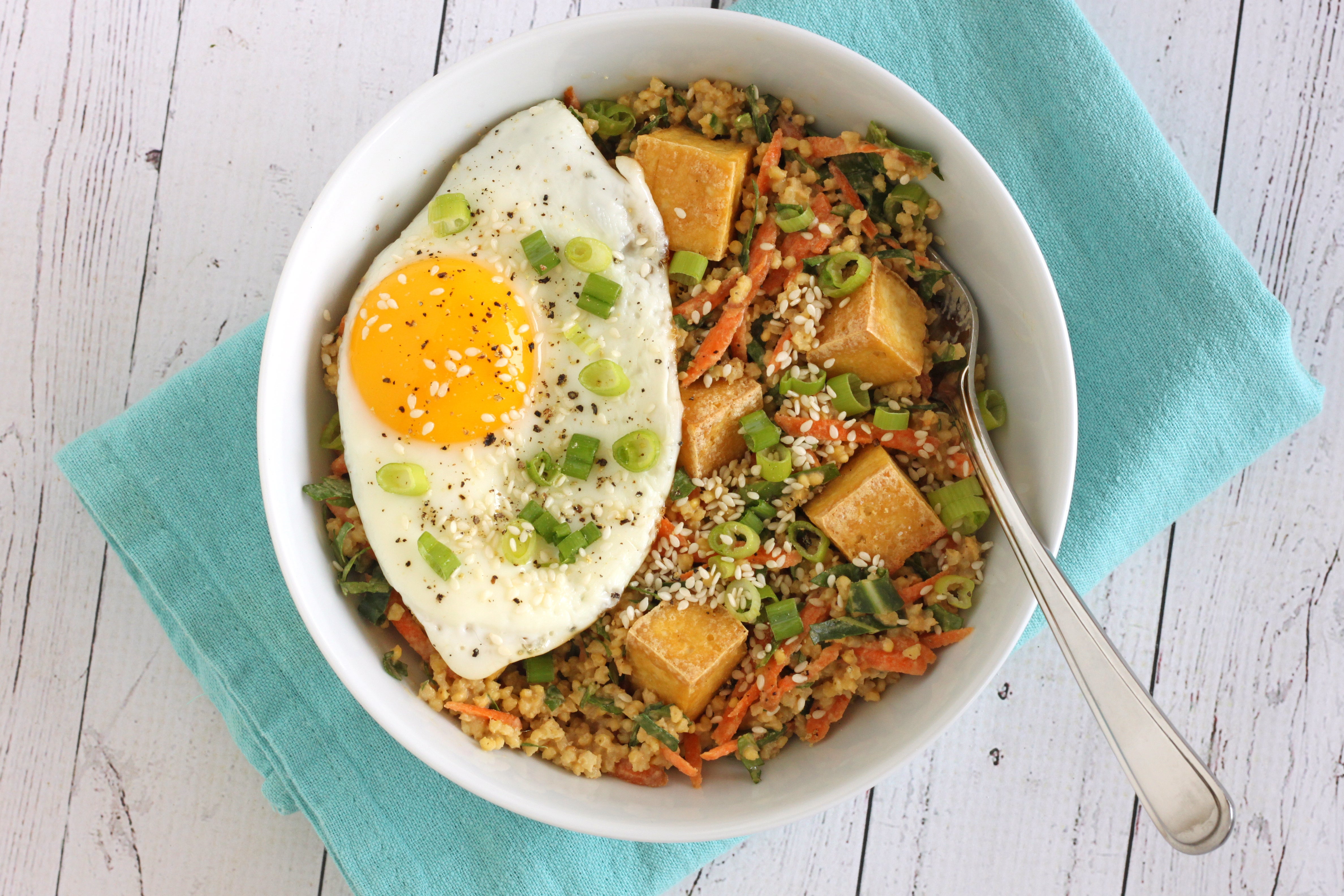 Millet is a powerhouse of nutrition that lends a nutty taste. Here, it becomes a gluten-free base for a superfood-packed grain bowl topped with veggies and a homemade Asian dressing for a satisfying and healing meal. Get the recipe here.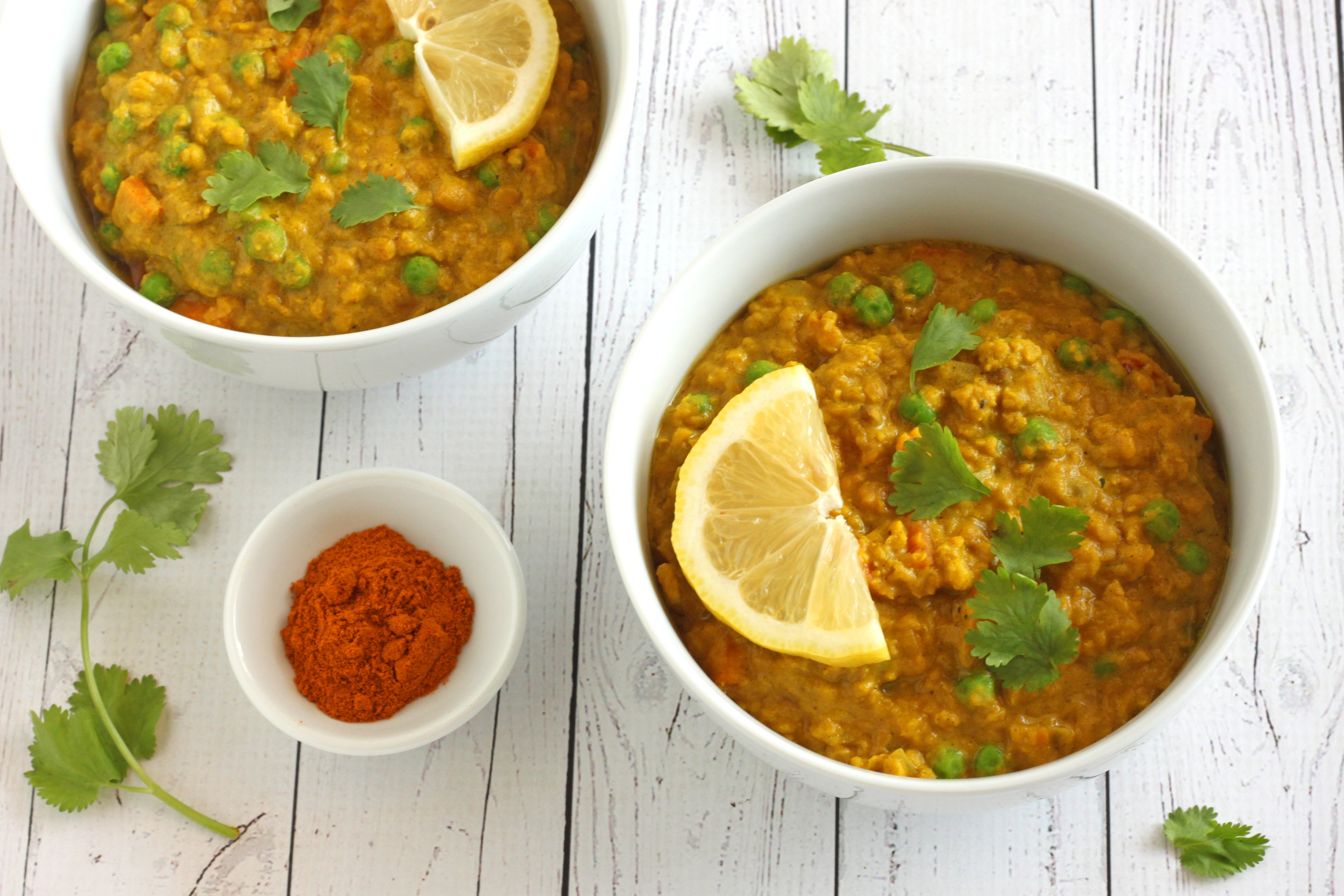 Intensely flavored with a blend of anti-inflammatory spices including turmeric, cinnamon, ginger and garlic, this fragrant curry with healing powers will warm you up from the inside out. Get the recipe here.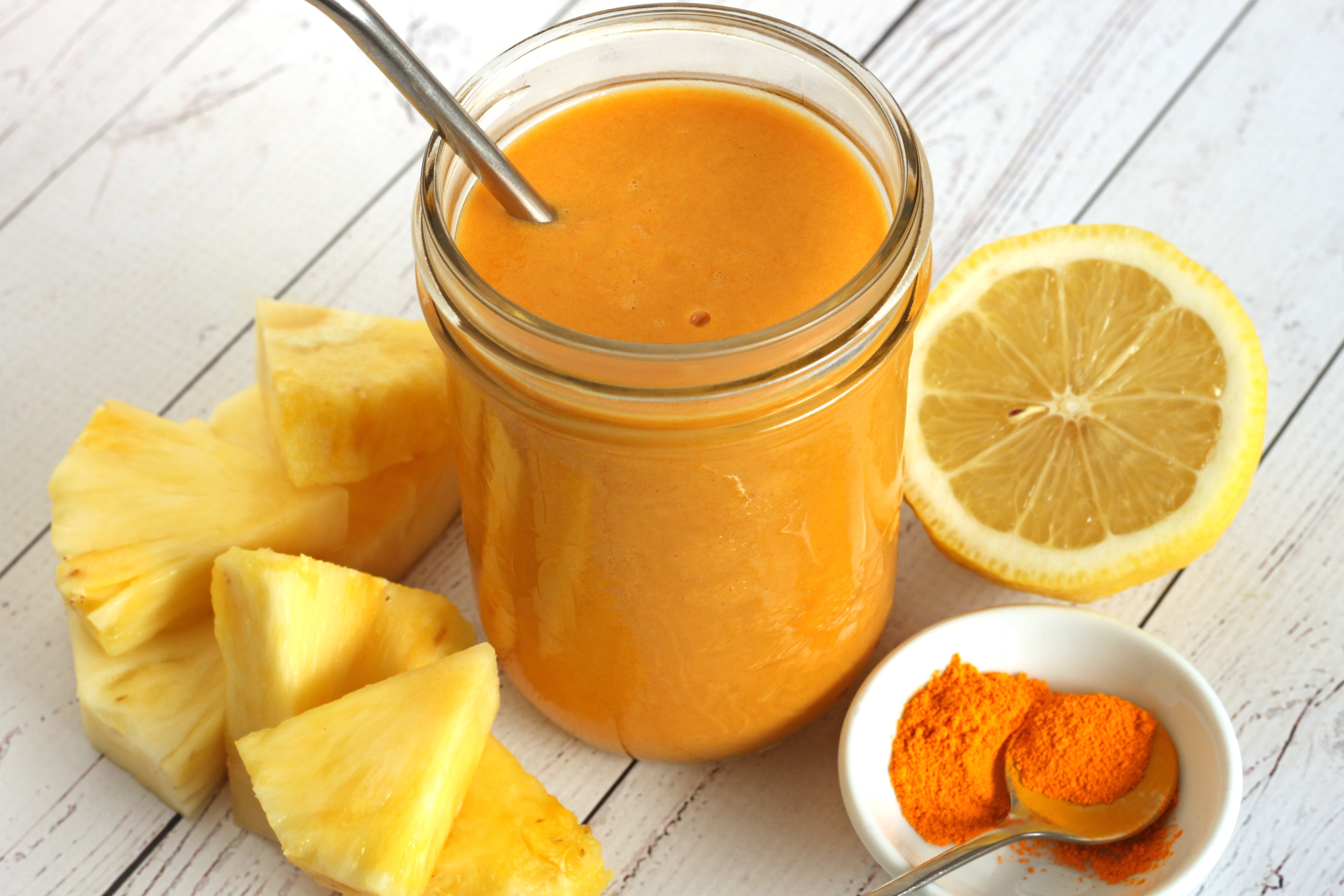 This vibrant smoothie is almost too pretty to drink, but it delivers a triple hit of anti-inflammatory pineapple, ginger and turmeric in every delicious drop. Get the recipe here.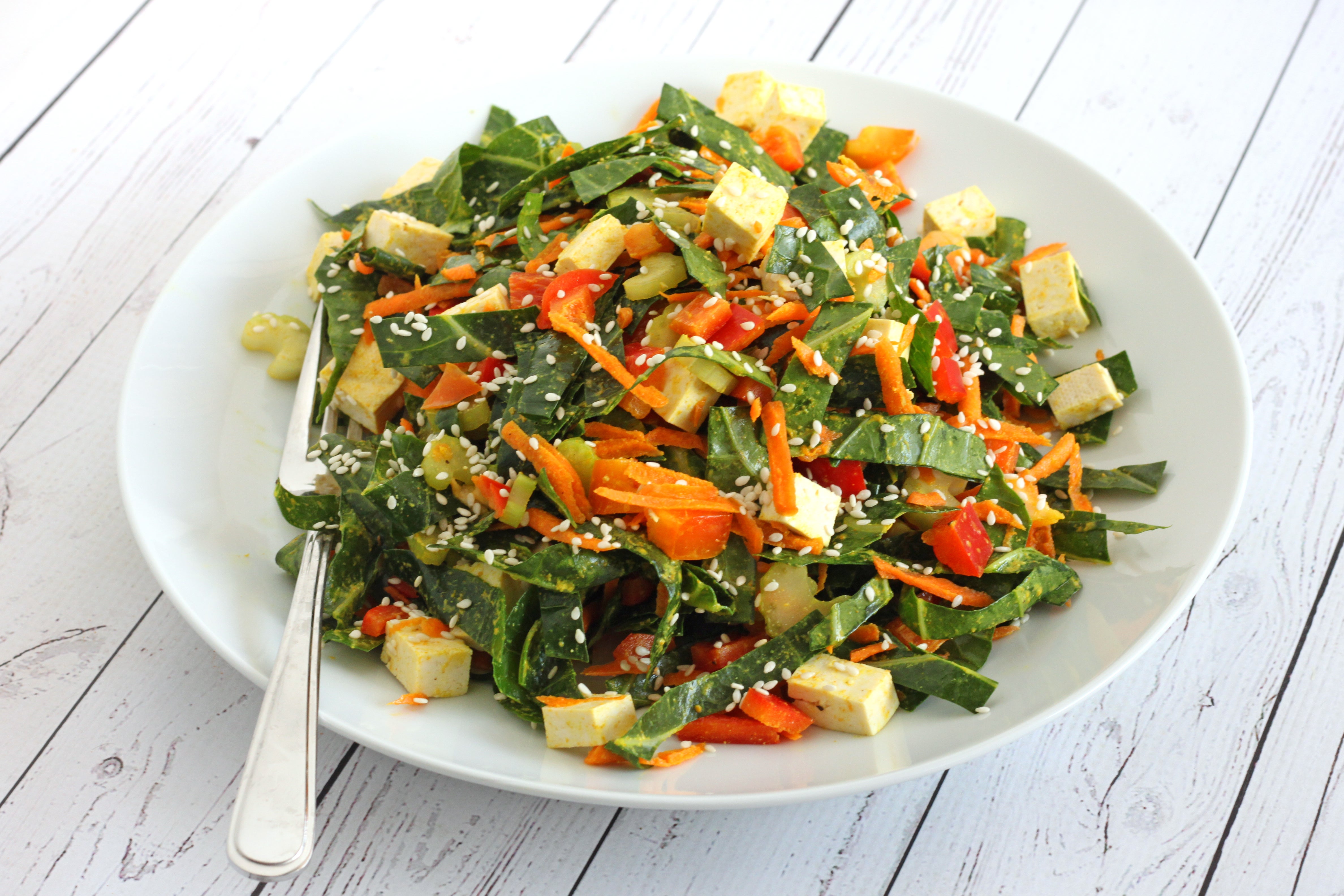 Yes, you can enjoy collard greens raw. Just like kale, all it needs is a little massage to break down its fibers and soften it up. Get the recipe here.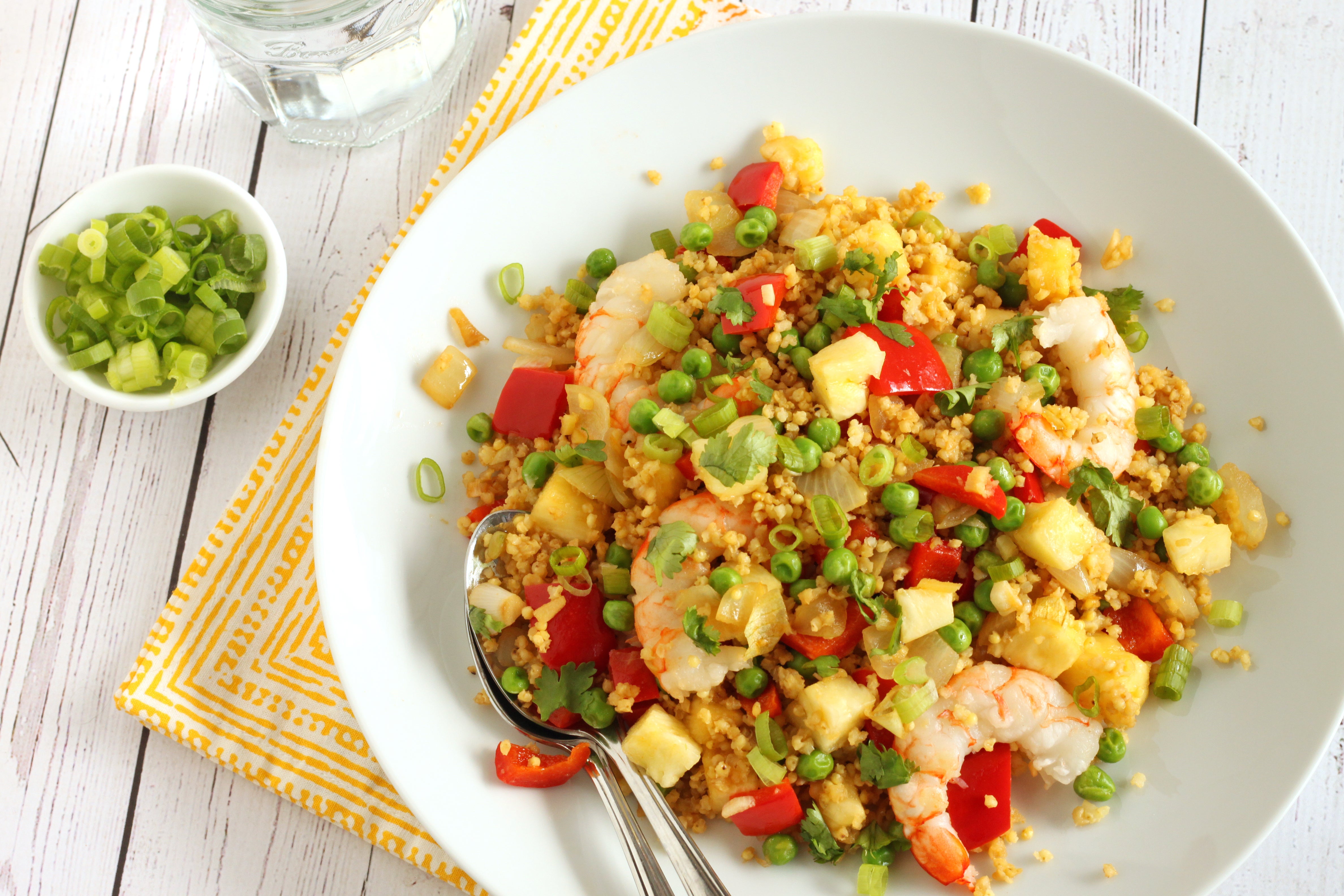 Reminiscent of fried rice, this hearty dish packs savory, salty, sweet and umami flavors all in one nutritious meal. Get the recipe here.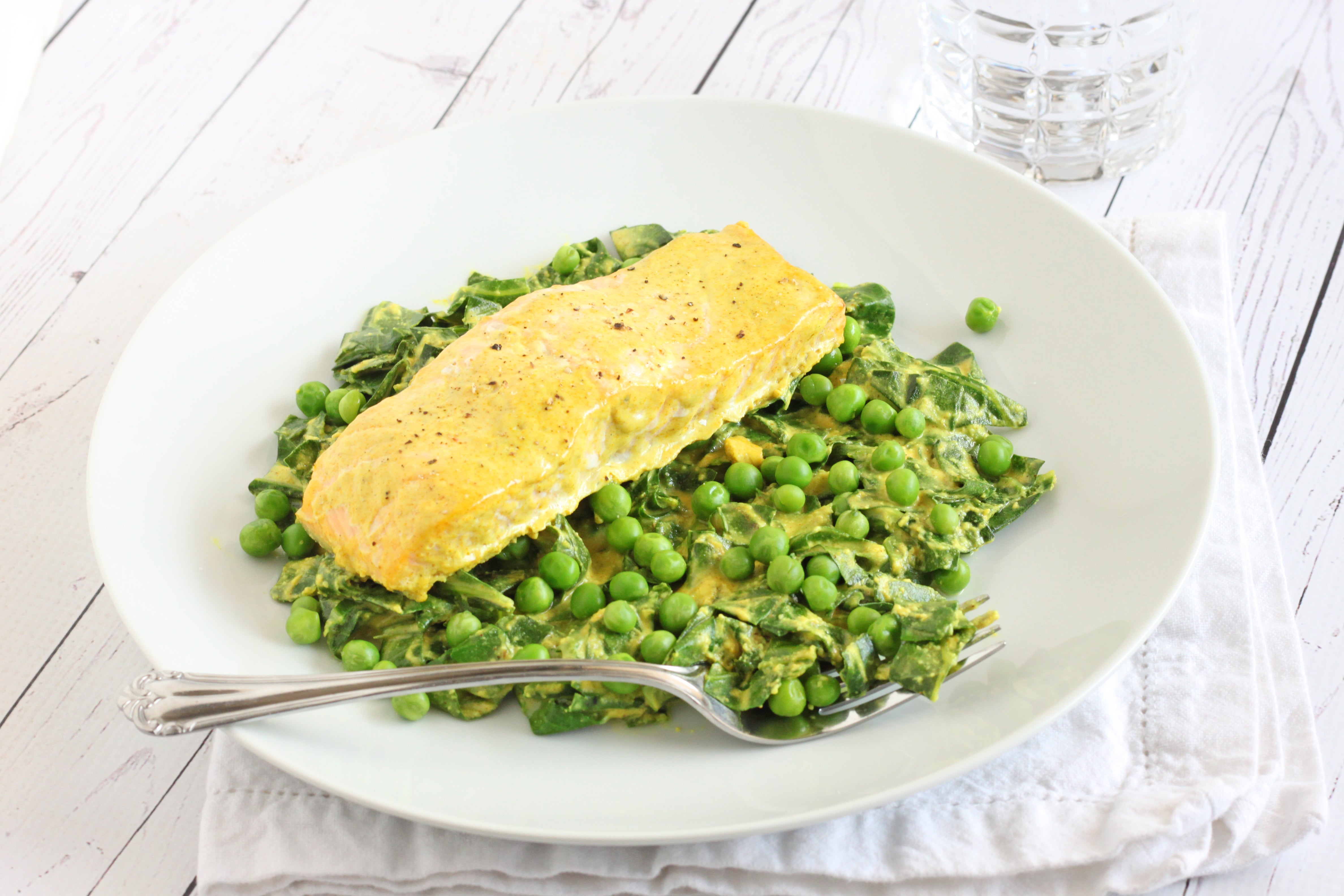 Collard greens and tender sweet peas simmered in a creamy curry marinade provide an antioxidant boost and are the perfect base for omega-3-rich baked salmon. Get the recipe here.
Section divider
The 1-week meal plan
Follow this day-by-day meal plan in the chart below, or download your meal plan here.
| | | | | |
| --- | --- | --- | --- | --- |
| | Breakfast | Lunch | Dinner | Total Nutrients |
| Monday | 2 Turmeric Carrot Muffins (save leftovers) | 1 serving Asian Fusion Millet Bowls (save leftovers) | 1 serving Lentil Coconut Curry (save leftovers) | Calories: 1,754 Fat: 90 g Sat. Fat: 43 g Carbs: 177 g Fiber: 35 g Sugars: 30 g Protein: 72 g Sodium: 1,544 mg Cholesterol: 248 mg |
| Tuesday | Golden Smoothie | 1 serving Lentil Coconut Curry (leftovers) | 1 serving Asian Fusion Millet Bowls (leftovers) | Calories: 1,736 Fat: 78 g Sat. Fat: 45 g Carbs: 188 g Fiber: 35 g Sugars: 34 g Protein: 81 g Sodium: 1,608 mg Cholesterol: 221 mg |
| Wednesday | 2 Turmeric Carrot Muffins (leftovers) | Collard Salad with Tahini Dressing | 1 serving Pineapple Fried Millet with Shrimp (save leftovers) | Calories: 1,478 Fat: 76 g Sat. Fat: 21 g Carbs: 137 g Fiber: 29 g Sugars: 33 g Protein: 73 g Sodium: 1,057 mg Cholesterol: 336 mg |
| Thursday | 2 Turmeric Carrot Muffins (leftovers) | 1 serving Lentil Coconut Curry (leftovers) | 1 serving Pineapple Fried Millet with Shrimp (leftovers) | Calories: 1,617 Fat: 72 g Sat. Fat: 37 g Carbs: 181 g Fiber: 31 g Sugars: 25 g Protein: 80 g Sodium: 1,358 mg Cholesterol: 336 mg |
| Friday | 1 serving Asian Fusion Millet Bowls (leftovers) | 1 serving Curry Salmon & Collards (save leftovers) | 1 serving Lentil Coconut Curry (leftovers) | Calories: 1,821 Fat: 85 g Sat. Fat: 48 g Carbs: 174 g Fiber: 39 g Sugars: 17 g Protein: 102 g Sodium: 1,485 mg Cholesterol: 252 mg |
| Saturday | Golden Smoothie | 1 serving Pineapple Fried Millet with Shrimp (save leftovers) | 1 serving Curry Salmon & Collards (leftovers) | Calories: 1,460 Fat: 57 g Sat. Fat: 34 g Carbs: 141 g Fiber: 26 g Sugars: 31 g Protein: 101 g Sodium: 1,247 Cholesterol: 375 mg |
| Sunday | 2 Turmeric Carrot Muffins (leftovers) | 1 serving Curry Salmon & Collards (leftovers) | Collard Salad with Tahini Dressing | Calories: 1,433 Fat: 93 g Sat. Fat: 34 g Carbs: 91 g Fiber: 29 g Sugars: 40 g Protein: 73 g Sodium: 635 mg Cholesterol: 128 mg |
Section divider
Shopping list
Proteins and dairy
½ dozen large eggs
1 lb uncooked medium shrimp
3 5-oz wild-caught salmon fillets
1 14-oz block organic extra-firm tofu
1 32-oz carton unsweetened almond milk
14 oz uncooked red lentils
1 container vanilla protein powder
Veggies and fruits
1½ lbs carrots
1 head celery
2 red bell peppers
1 2-lb pineapple
1 lb collard greens
1 bunch green onions
1 head garlic
1 6-inch piece fresh ginger
2 white onions (1 medium, 1 small)
24 oz frozen peas
1 bunch fresh cilantro
1 lemon
Whole grains
Nuts, seeds and oils
1 bottle extra-virgin olive oil
1 jar coconut oil
2 13.5-oz BPA-free cans full-fat coconut milk
1 bag almond flour
1 bag unsweetened shredded coconut
1 jar tahini
1 bottle sesame seeds
Pantry staples
1 bottle apple cider vinegar
1 box baking soda
1 32-oz carton low-sodium vegetable broth
1 bottle low-sodium tamari
1 bottle pure maple syrup
1 bottle pure vanilla extract
1 bag nutritional yeast
1 bottle ground cardamom
1 bottle ground cinnamon
1 bottle ground coriander
1 bottle ground cumin
1 bottle ground turmeric
1 bottle sea salt
1 bottle ground black pepper