A Full Day of Eats to Tame Seasonal Allergies
Pollen season is around the corner. Soothe your symptoms with a full day of clean eats to beat your allergies.
Heading out the door? Read this article on the new Outside+ app available now on iOS devices for members! Download the app.
Spring allergies getting the best of you? Try this complete one-day menu of Clean Eating recipes. These eats contain essential symptom-soothing spices and nutrition-packed ingredients to defend against the seasonal sicknesses. Plus, they're vibrant and delicious – the hallmarks of a healthy meal that's good for both body and soul!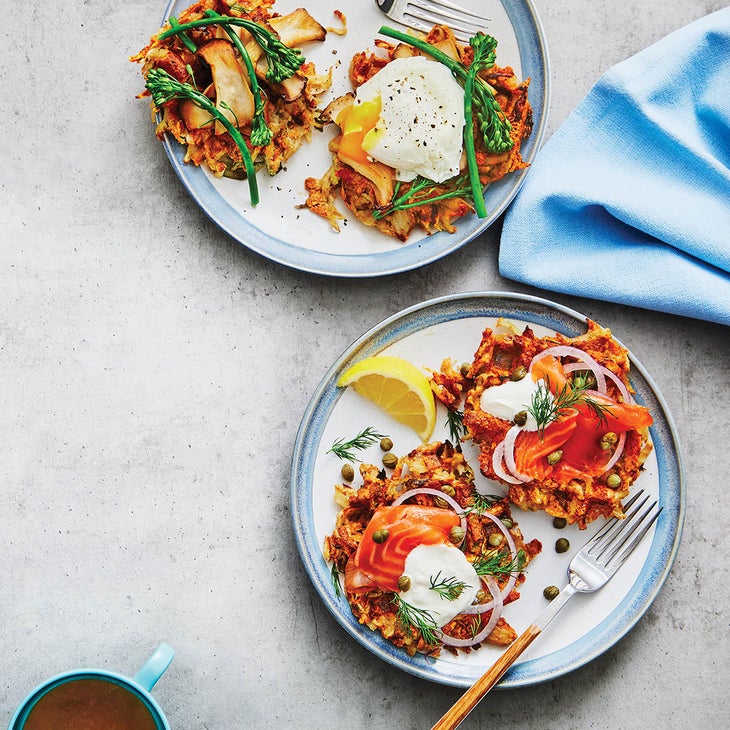 These crispy golden waffles have two-potato bases flavored with green and white onions – your source of natural antihistamines. Onions contain quercetin, an antioxidant that blocks the production and distribution of histamines. Histamines are the organic compounds that trigger when you have an allergic reaction.
We recommend topping with smoked salmon, capers, red onion and a dollop of sour cream. Or try poached eggs, sautéed mushrooms and steamed broccolini.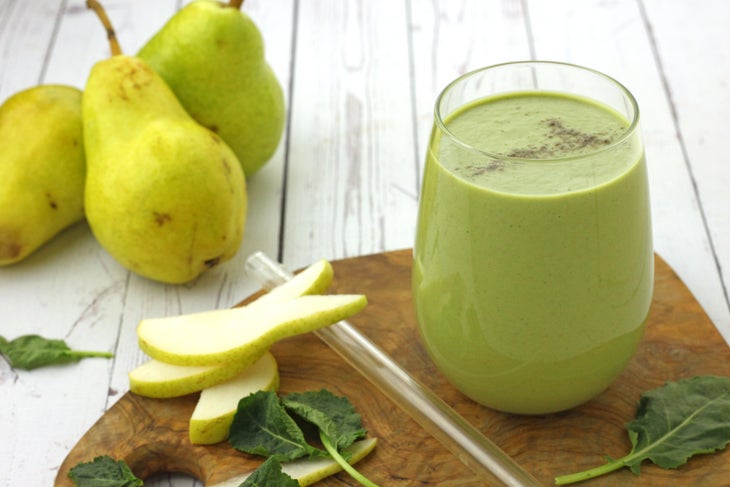 You've never quite had a drink like this before, and once you try it, you'll be hooked. A blend of pecan milk and pear, this green soother gets a peppery kick from a dash of ginger. Studies have shown that compounds within ginger could help alleviate allergic rhinitis and other respiratory symptoms.
If you need a bigger boost and enjoy the bite of ginger, increase the amount used to a full tablespoon.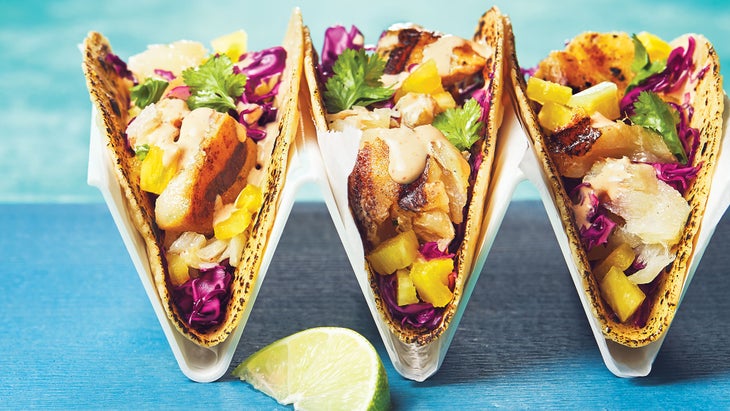 As more tropical products return to supermarkets, celebrate with this flavor-packed bite. Grilled haddock topped with pineapple cubes do double duty against allergies: Haddock is plentiful in omega-3 fatty acids, which have anti-inflammatory effects on the mechanisms of allergies. Meanwhile, pineapple is the richest source of bromelain, an enzyme that has anti-inflammatory effects and can reduce nasal swelling, making it easier to breathe. Studies also show it inhibits the development of allergic airway diseases and asthma.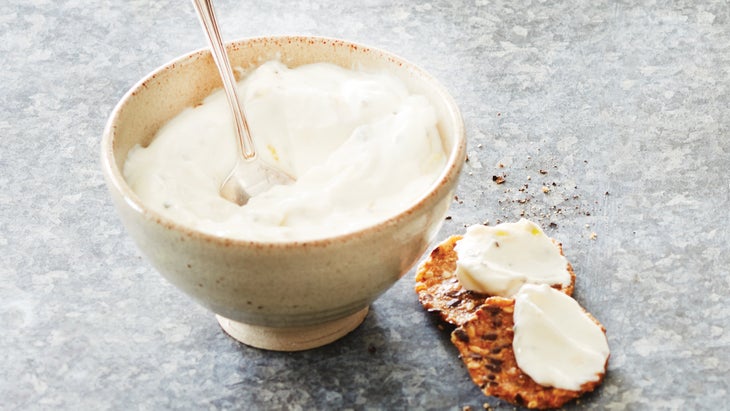 We've said it before and we'll say it again: to protect the body, protect the gut. This tangy, probiotic-rich spread does just that. In a study published in The World Journal of Gastroenterology, people who took probiotics had less congestion and runny nose during allergy season. They also showed reduced inflammation in the nasal passages.
Pair with crispy scoopers like crackers or crudités.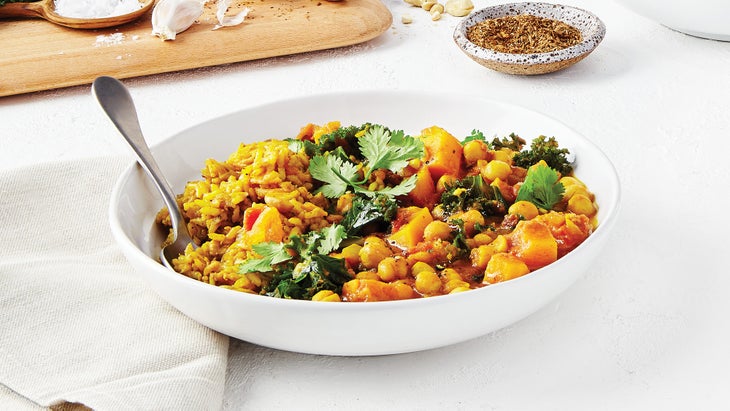 Packed with nutrition, this warming curry soothes both body and mind. We've already sung the praises of onions above, but this fragrant blend also uses turmeric, a major CE favorite. Turmeric contains curcumin, a compound with anti-inflammatory properties that inhibits the release of histamine, inhibits allergic response and decreases oxidative stress. Curcumin has also been shown to increase nasal airflow and support the immune response in people with allergies.
Combine this spice with black pepper and fat – we use coconut milk in this creamy recipe – to increase absorption.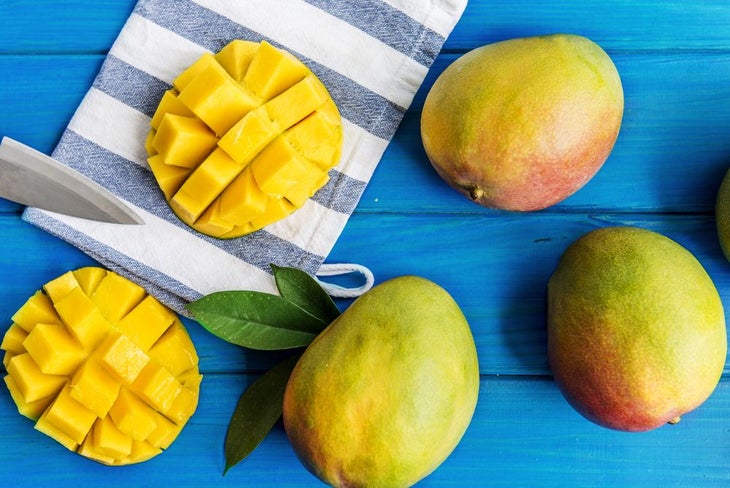 Clean eating is about eating whole, natural foods the way they were meant to be eaten. That's why we're taking it back to basics with our primer on the perfect mango. Stock up on this tropical favorite as it reappears in stores this spring. They're a potent source of vitamin C and a delicious, hands-off dessert. Studies show that depletion of vitamin C is linked to increased levels of histamine. Supplementation with vitamin C can help recover those levels. Mangos also contain the flavonoid quercetin. Studies show that combining quercetin and vitamin C enhances bioavailability and reduces inflammation.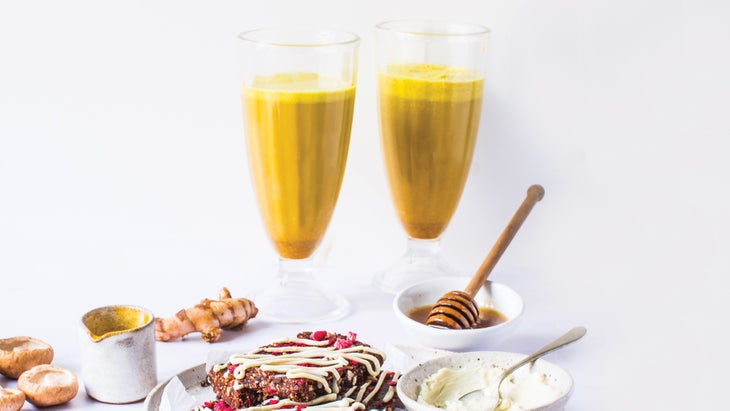 Turmeric makes a welcomed second appearance in today's menu, in this creamy plant-milk drink sweetened with honey. This sipper was inspired by the South Asian cultural staple, haldi doodh. While a conclusive scientific jury is still out on honey, many believe local honey can inoculate against local pollen. In a study from Finland, researchers found that after eating honey that contained birch pollen, people with birch pollen allergies had 60% fewer overall symptoms and 70% fewer days with severe symptoms.
We recommend using local honey, ideally raw and unfiltered, to optimize healthful capacities.
Related Content: