Please Every Keto Palate with These Low-Carb Thanksgiving Recipes
When it comes to holiday eats, keto is one of the hardest diets to cater to. We're making it easier with keto-conscious recipes to incorporate in your menu.
Heading out the door? Read this article on the new Outside+ app available now on iOS devices for members! Download the app.
On holidays, the keto diet can be one of the toughest to cook for. This diet is extremely high in fat and protein, which is often no problem when it comes to decadent dining. But on keto, it's the carbs you need to watch out for. The standard keto diet reduces total carb intake to less than 50 grams a day. For reference, this is less than all the carbs found in one medium plain bagel. This is where Thanksgiving cooking gets hard, with most classic dishes featuring a high carb-count.
That's why we've compiled the following list of mouthwatering recipes to incorporate into your Thanksgiving menu. Your keto crowd and non-keto guests alike will rave over these clean, flavorful recipes.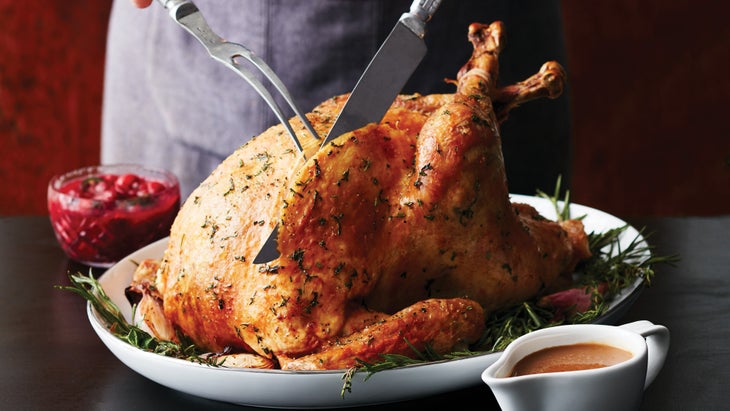 It isn't a Thanksgiving menu without the turkey, so we're starting with the classic bird done right. This recipe makes for such a tender, juicy turkey that you won't miss the stuffing for a second. We infuse a megadose of flavor into this centerpiece with fragrant herbs and plenty of butter. Forego the gravy in this recipe — we have a keto-friendly substitute for you, up next.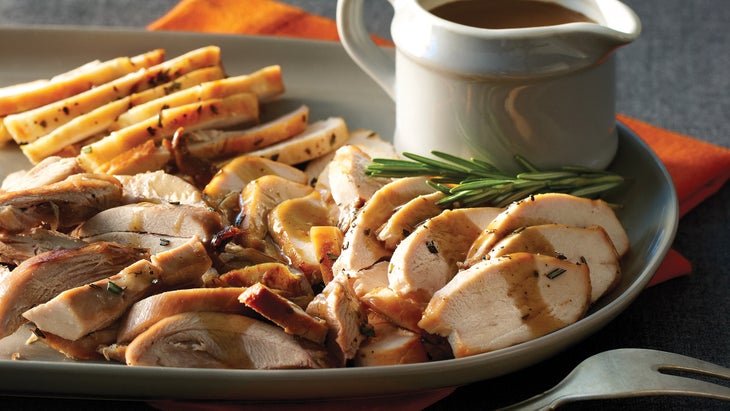 Gravy is generally a mix of fat and wheat. The latter of these two ingredients isn't allowed on the keto diet. Skip the standard gravy for this deeply flavorful, meaty mushroom drizzle. Our Porcini Pan Sauce uses turkey drippings from the roasting pan, arrowroot flour and, of course, porcini mushrooms.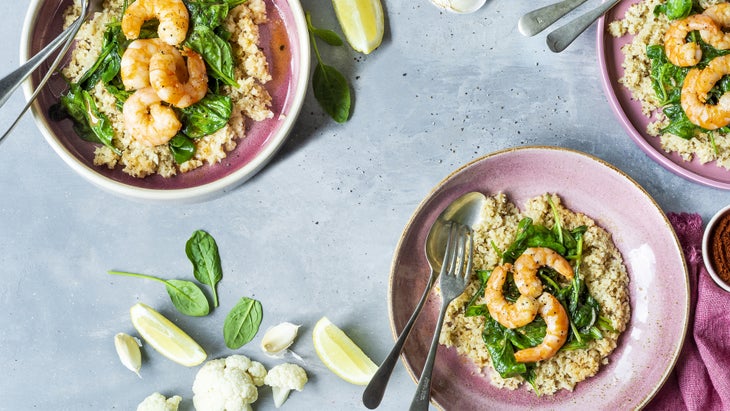 Believe it or not, grits are still on the menu in this low-carb collection. In this keto take on a Southern classic, we used cauliflower in place of grits. A quick sauté of baby greens adds garlicky flavor and a dose of antioxidants.
When you go keto, you kiss most casseroles goodbye, from lasagnas to shepherd pies to anything with potatoes. But not this cheesy beef and broccoli beauty. This one-pan dish is a delight for chef and guest alike. Plus, keep your eyes peeled for a couple chefy twists that take this simple dish up a few notches.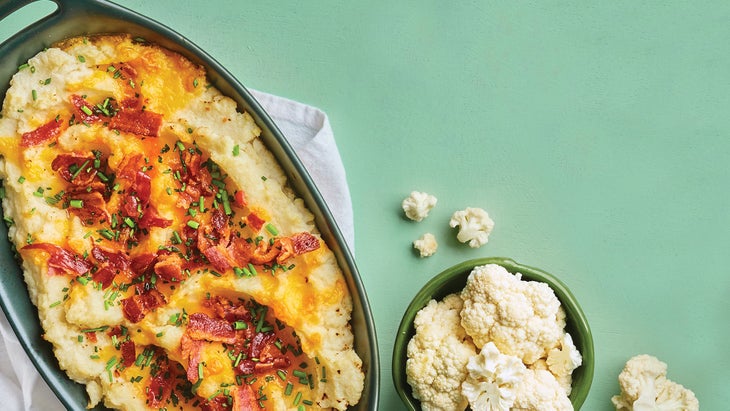 Your keto crowd has probably been missing out on mashed potatoes for a hot minute. That's why they'll rejoice to see this decadent dupe on your menu. With all the comfort of a fluffy mash yet less than one-third of the carb content, this healthful alternative uses nutritionally dense cauliflower.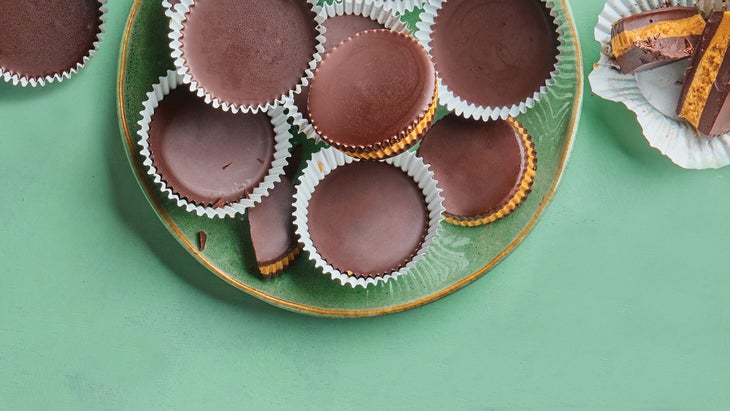 Sink your teeth into these chocolatey bites, reminiscent of Reese's Pieces, but with a couple clean twists. This sugar-free treat uses monk fruit sweetener instead, an all-natural ultra-sweet sugar replacement. Designed to be keto-friendly, these clock in at 2g net carbs.