How to Clean and Crack Dungeness Crab
We've cracked it! A Dungeness crab, that is. Check our step-by-step visual guide to easily extracting tasty morsels of crab from its armor-like exterior.
Heading out the door? Read this article on the new Outside+ app available now on iOS devices for members! Download the app.
Sometimes we get crabby when we have to work for our food. But with its sweet, tender innards, cracking a crab is well worth the workout. Make it a family activity, where everyone cracks their own Dungeness crab, for a fun and fulfilling family meal that's full of lean protein.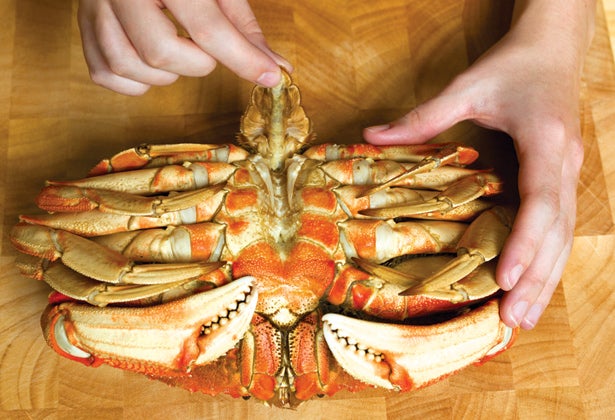 1. Place Dungeness crab on a work surface, belly side up. Pull off triangular-shaped belly flap (aka apron); drain, if needed.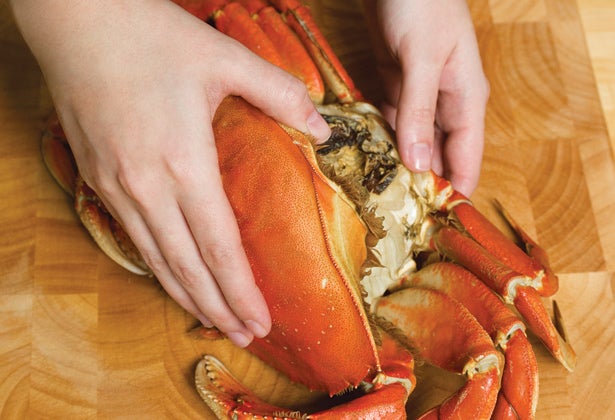 2. Turn Dungeness crab over and remove shell by prying off using your thumb or fingers.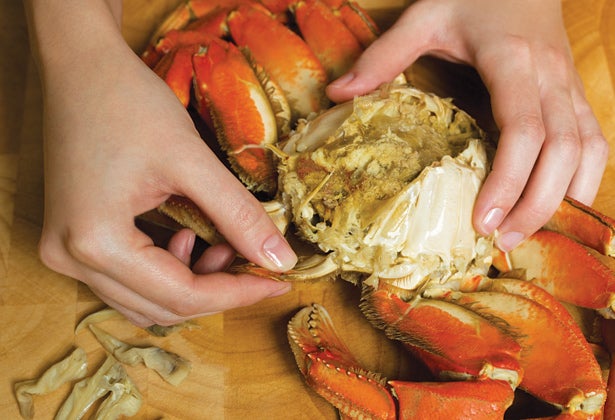 3. Remove spongy gills and small paddle at front of Dungeness crab; discard.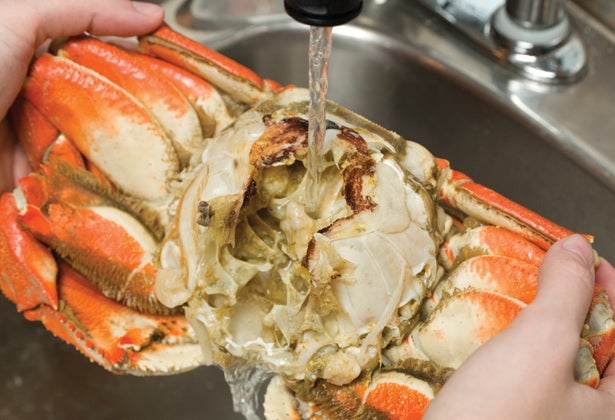 4. Rinse cavity under running water to remove any dark interior or debris, careful not to remove meat.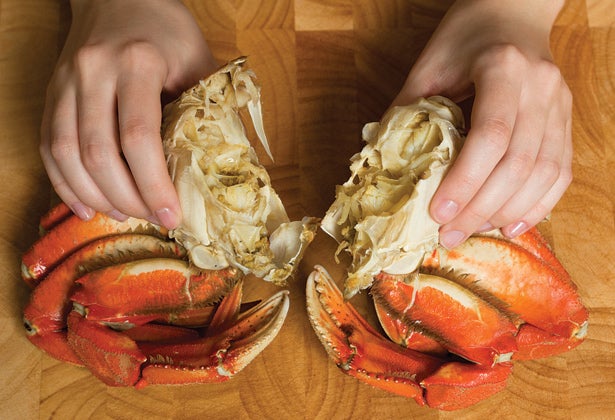 5. With the Dungeness crab belly side down, grasp either side of crab and crack in half.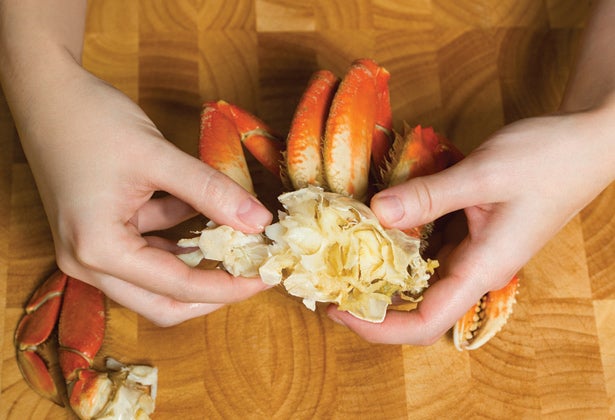 6. Inserting your thumb at the joint for leverage, twist off claws and legs, pulling off a piece of body with each.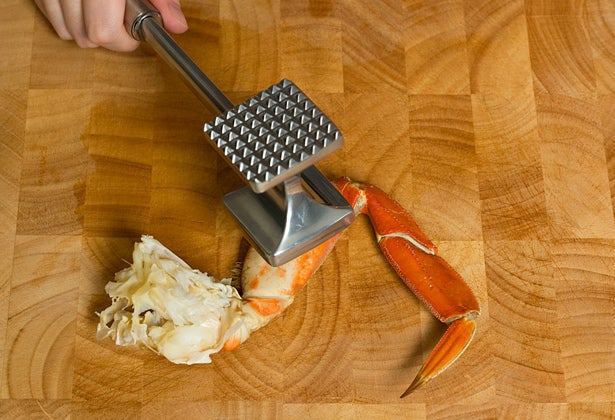 7. For easier meat removal at table, use a small hammer or the flat side of a meat tenderizer to crack crab legs at each joint. Serve Dungeness crab with crackers and small spoons for diners.
NOTE: Keep a cloth handy, as you may have to wipe your work surface as you go.
---
Now that you've cracked your crabs, incorporate them into some of our mouthwatering clean recipes for a healthy dish you'll go back to again and again: