Eat Your Way Slim with These 9 Foods
Can certain foods really help you detox safely, banish bloat and shed fat? Plenty of research says yes! Get slim in time for summer with these powerful foods that have a big impact on your health and on your weight-loss goals.
Heading out the door? Read this article on the new Outside+ app available now on iOS devices for members! Download the app.
Coffee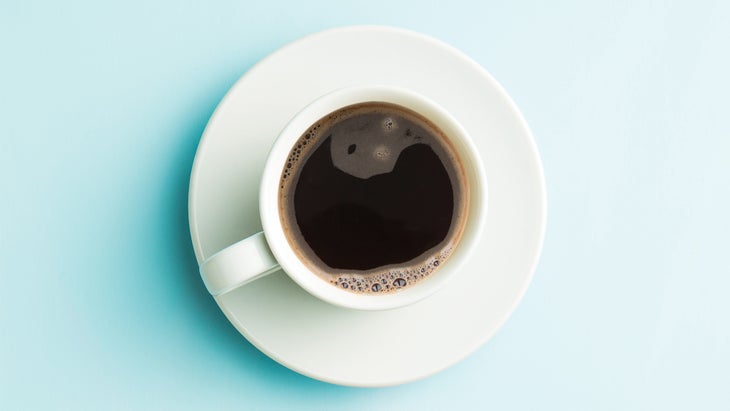 The caffeine in coffee can increase metabolism, boost fat burning and help maintain weight loss. In one recent study published in the European Journal of Clinical Nutrition, people who reported drinking more coffee showed better weight-loss maintenance. Green tea has similar effects; though it's lower in caffeine, it also contains catechins, a class of antioxidants that appear to work in concert with caffeine to encourage weight loss.
Fish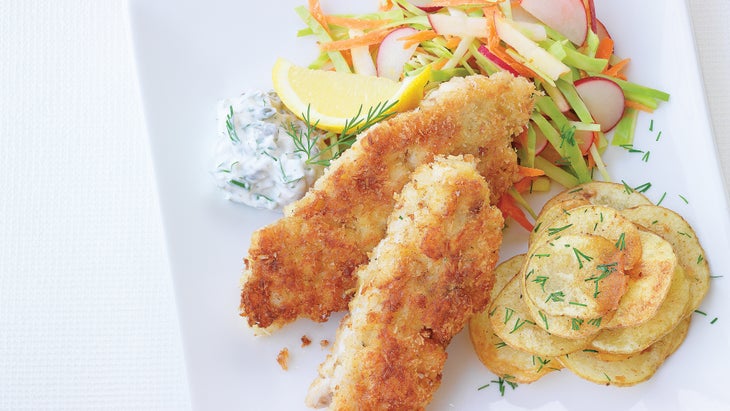 Eating fish several times a week can encourage weight loss as well as improve insulin resistance. One reason: it's high in protein, which has been shown to induce satiety (a feeling of fullness that discourages overeating or snacking), boost metabolism and encourage weight loss. If you don't like fish, choose other sources of protein; legumes, eggs and pastured or grass-fed meat will have many of the same effects. And whey protein can help you lose fat while increasing lean muscle mass.
Get the recipe for these Sautéed Fish Sticks.
Potato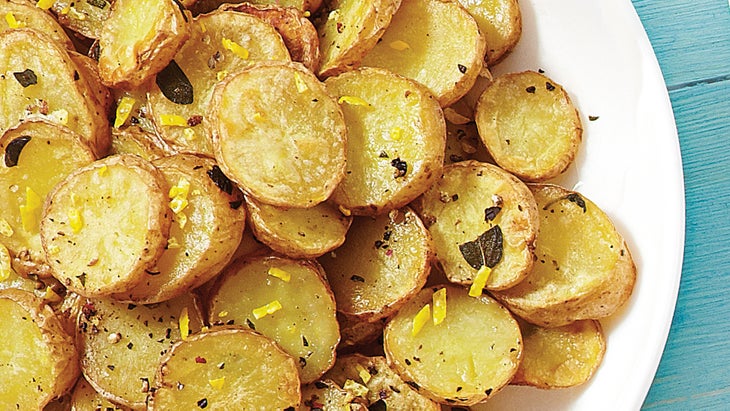 They're not normally associated with weight loss, but potatoes have one of the highest satiety ratings of any food thanks to their high amounts of resistant starch (RS). RS is a type of starch that resists digestion as it passes through the intestines to eventually serve as "food" for the good bacteria in the large intestine. It can help shed pounds, balance blood sugar and improve insulin sensitivity. If you're not a potato lover, you'll also find resistant starch in oats, brown rice, legumes and green bananas. Because cooking destroys resistant starches, the best way to eat these foods (besides bananas) is to cook them, then let them cool completely before eating to allow the digestible starches to develop into resistant starches.
Get the recipe for these Potato Rounds with Fresh Lemon.
Raspberries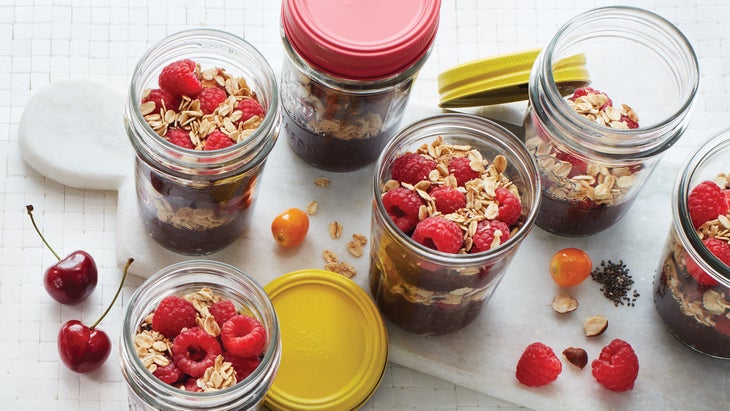 They're loaded with fiber, which makes you feel fuller, longer; fiber also helps to move food through the intestines to prevent belly bloating. Because they're high in water, they also fight water weight gain. Like other berries, they're low in FODMAPs, compounds that can cause digestive distress and bloating. And, as an added bonus, studies show that people who eat vegetables and fruits tend to weigh less and have a lower risk of obesity.
Get the recipe for Chocolate Chia Raspberry Cobblers.
Eggs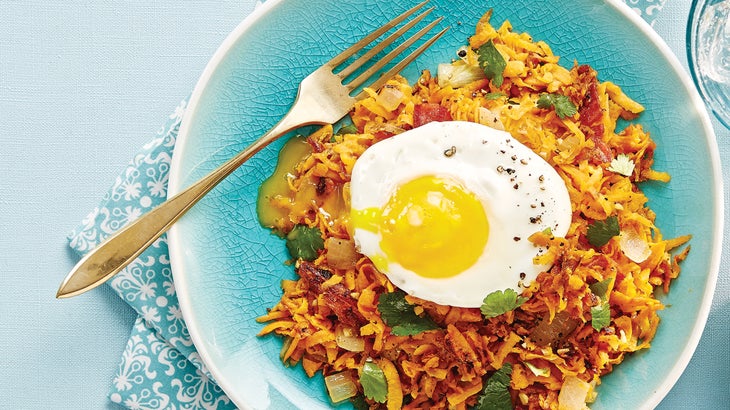 Whole eggs (not just the whites) can encourage weight loss, especially when they're replacing bagels, cereal or muffins; the protein and fat in whole eggs keeps you satisfied for longer and prevents blood sugar surges that can trigger snacking. In a study published in The Journal of the American College of Nutrition, people who ate eggs for breakfast consumed fewer calories for lunch and dinner and generally ate less for 36 hours. In another study, published in the International Journal of Obesity, egg eaters who were on a lower-calorie diet lost more weight and reduced both waist circumference and overall body fat with no change in cholesterol levels.
Get the recipe for Sweet Potato Hash with Sunny Side Up Eggs.
Apple Cider Vinegar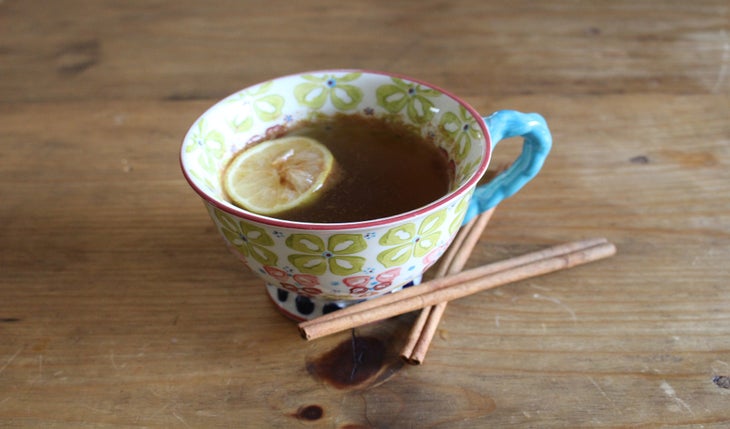 Also called ACV, apple cider vinegar is traditionally used for detox and weight loss, and it also improves insulin sensitivity, possibly by hampering digestion of carbohydrates and slowing absorption of sugar into the bloodstream. Studies show that taking ACV can also help you feel fuller for longer and decrease the number of calories you eat through the day.
Get the recipe for Apple Cider Vinegar Cinnamon Tea.
Coconut Oil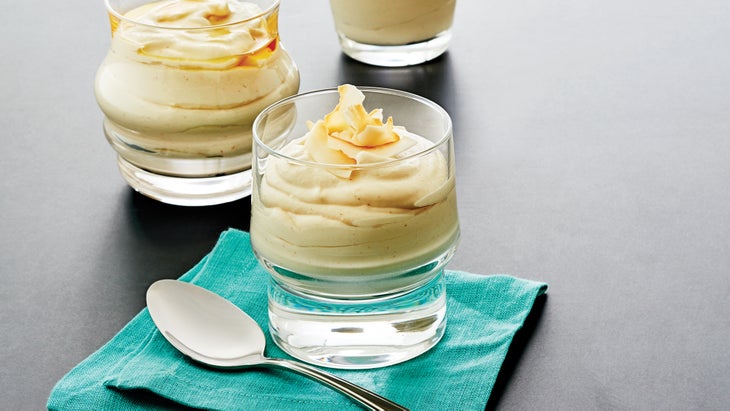 Coconut oil is a good source of medium-chain triglycerides (MCTs), a type of fat that's metabolized differently from other fats; it's used by the body for immediate energy, is less likely to be stored as fat and has a thermogenic effect – that is, it increases fat burning. One meta-analysis published in the Journal of the Academy of Nutrition and Dietetics found that using MCTs in place of other fats decreased body weight, waist and hip circumference, and total body fat without disrupting cholesterol levels.
Try Dr. Bronner's Fair Trade & Organic Virgin Coconut Oil
Get the recipe for Lemon, Coconut and Cayenne Mousse.
Lemons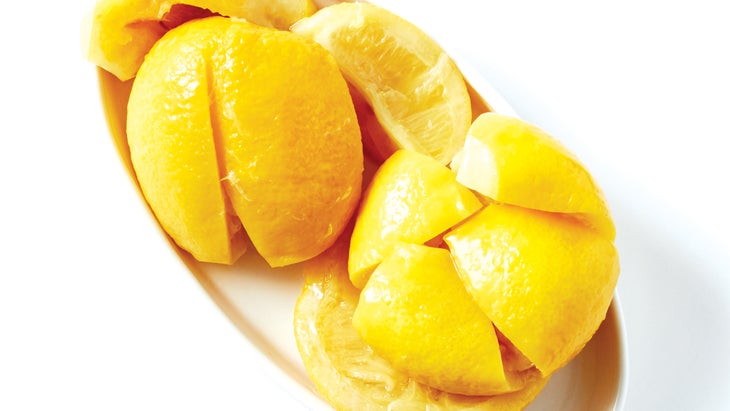 Long used as a detox tool, lemons are thought to have a gentle diuretic and laxative effect and can reduce bloating from excess salt intake; half a lemon in a glass of tepid water is the general rule. They may also promote weight loss: In a 2015 study published in Nutrition Research, people who followed a detox program that included lemon juice and maple syrup reduced body weight, body fat percentage and insulin resistance.
Get the recipe for Preserved Lemons (pictured).
Grapefruit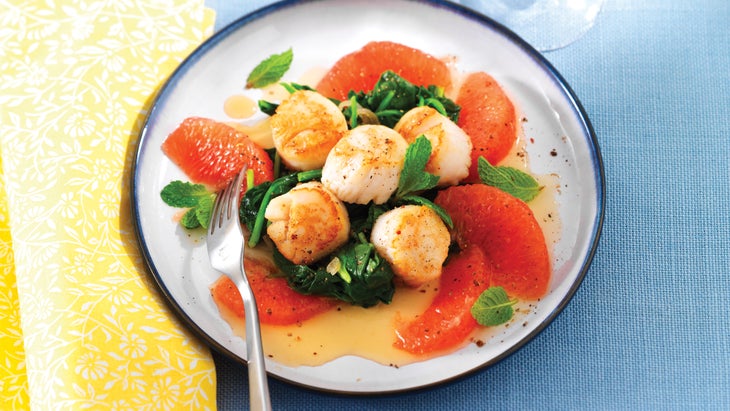 Like lemons, grapefruit is also known for reducing bloat, aiding detox and slimming the belly. Even the smell of grapefruit can reduce appetite and stimulate metabolism. Grapefruit is also high in nootkatone, a compound that's been shown to reduce overall weight and abdominal fat. According to a study published in the Journal of Medicinal Food, people who ate half a grapefruit before meals lost more weight than a placebo group and also improved insulin resistance.
Get the recipe for Scallops with Wilted Spinach, Grapefruit and Mint.
We independently source all of the products that we feature on cleaneatingmag.com. If you buy from the links on our site, we may receive an affiliate commission, which in turn supports our work.