A Better Way to Keto
Welcome to keto 2.0 — a new and much-improved version of the low-carb eating plan that ditches red meat and poultry and focuses on nonstarchy vegetables, nuts and seeds. In this plant-forward plan, you can reap all the benefits of a keto diet, such as weight loss, increased energy and brain health support, but in a cleaner, more sustainable way.
Heading out the door? Read this article on the new Outside+ app available now on iOS devices for members! Download the app.
The fat-forward ketogenic – or keto – diet has hit full-fledged trend status, as many have discovered its power for weight loss, improved focus and overall health. But with that success has come a bastardization of this super-low-carb eating style. Peek at #keto on Instagram, and along with healthy plates, you'll find images of triple fast-food burger patties dripping with American cheese.
Designed to shift the body from burning sugar for energy to using its own fat stores, this diet prompts the body to produce compounds known as ketones in a process called ketosis (some people like to refer to the shift to burning the body's fat stores as being "fat adapted"). It potentially offers "protection against common chronic diseases, including type 2 diabetes, neurological disorders like Alzheimer's or dementia, Polycystic ovary syndrome (PCOS), and even cancer," says Josh Axe, DNM, author of Keto Diet (Little Brown Spark, 2019). "The keto diet is beneficial for protecting your brain, lowering the risk for metabolic syndrome and for dealing with many other common health problems, like fatigue, hormonal imbalances and mood swings." But as with so many things, you have to do it strategically to reap the benefits.
What is keto again?
In general, the ketogenic diet calls for about 70 to 80% of total calories from fat, 10 to 20% from protein and 5 to 10% from carbohydrate. Those numbers represent percentage of calories, not percentage of your plate; fat has more calories per gram than either protein or carbohydrates (9 for fat vs. 4 for protein and carbs), so you need less volume of fat to get to that 70 to 80%. This is important, because there's a common misconception that "going keto" means giving up vegetables and focusing on meat and cheese.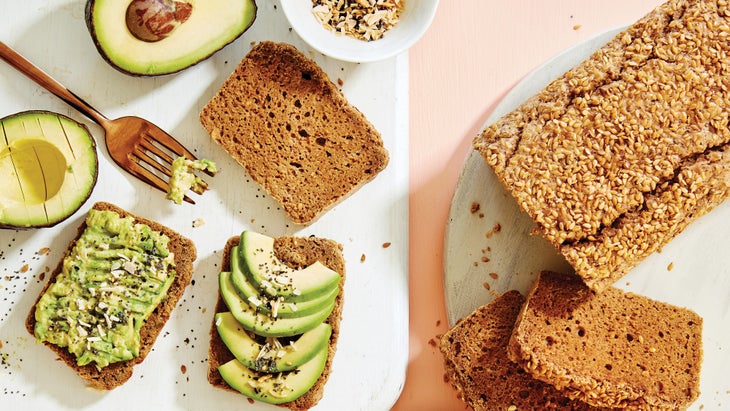 Keto 2.0
You don't have to forgo vegetables to go keto — just the opposite. "It's essential to eat nonstarchy vegetables on the keto diet like leafy greens, cruciferous veggies, mushrooms, peppers, etc., in order to get fiber, vitamins, minerals and antioxidants," Axe says. Diane Sanfilippo, author of Keto Quick Start (Victory Belt Publishing, 2019) agrees, "The reality is that to get into ketosis, not eating carb-heavy foods will do the trick — and sticking to a certain pretty low level of carbs overall, of course — but that isn't at the expense of lots of vegetables. I include tons of veggies in my meals, especially green leafy vegetables, and there's absolutely room for them in the keto diet." Getting the fat needed for keto "doesn't require loading up on animal products," notes David Ludwig, MD, PhD, professor of nutrition at the Harvard School of Public Health, director of the New Balance Foundation Obesity Prevention Center and author of Always Hungry? (Grand Central Life and Style, 2016). "You can eat a lot of plant-based fat, such as nuts and nut butter, olive oil, avocado, coconut butter, even very dark chocolate."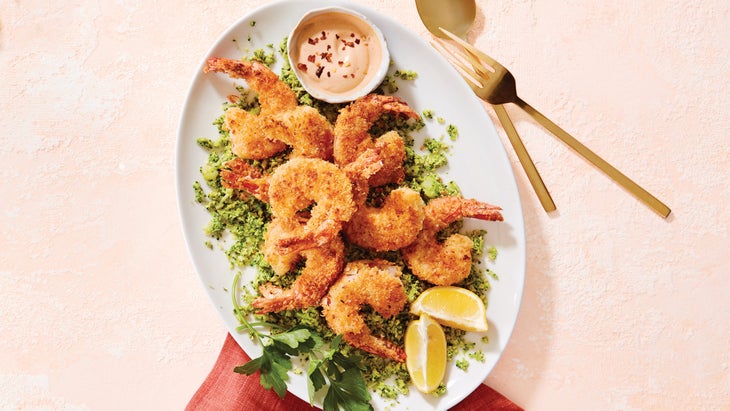 Plant-forward keto
In fact, there's a largely plant-based approach to the ketogenic diet, outlined by functional medicine expert Will Cole, IFMCP, DC, in his book, Ketotarian (Avery, 2018).
"By taking the high-fat, moderate protein and low-carb approach to macronutrients from traditional ketogenic diets and centering them around plant-based sources instead of meat and dairy commonly found in regular ketogenic diets, it elevates the benefits of both ways of eating," Cole says. "Most traditional ketogenic diets are high in both conventional meat and dairy, which are inflammatory for a lot of people and can alienate those who would rather be more plant-based. Not to mention, many people following a conventional ketogenic diet lack enough vegetables for fear of their carb content. Ketotarian still achieves all the benefits of being fat-adapted but without the inflammatory foods and instead focuses on nutrient-dense plant foods that are powerful cancer fighters and detoxifiers."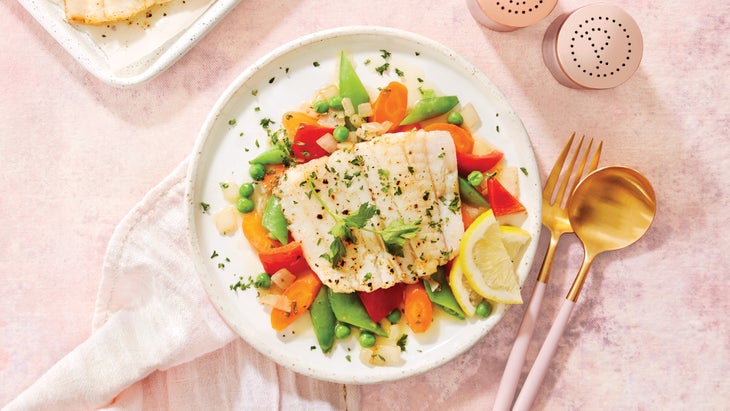 What does ketotarian look like?
Meals on a ketotarian diet aren't all that different from other plant-forward meals — you essentially take out the grains and legumes, add more vegetables and be sure there's plenty of fat both in cooking and added to the plate. For those who want to incorporate animal proteins, Cole emphasizes wild-caught fish and organic, cage-free eggs.
It sounds similar to a plant-based Paleo diet — but there are key differences. "At its core, ketotarian is still a ketogenic diet," Cole says. "The goal is to transition your body from a sugar burner to a fat burner by reaching a state of ketosis through targeted macronutrient ratios of high-fat, moderate protein and low-carb eating."
So, what goes on your plate, exactly?
"For a bigger meal, I love roasted cauliflower lettuce-wrapped tacos with extra guac, and for lunch or a snack, I love the simplicity of two avocado halves sprinkled with sea salt, pepper and a dash of vinegar- based hot sauce," Cole says.
Axe also keeps it simple: "For breakfast, I'll have eggs cooked in oil or butter with sautéed veggies and sliced avocado, and dinner is often wild-caught salmon and sautéed veggies, all cooked in butter or oil."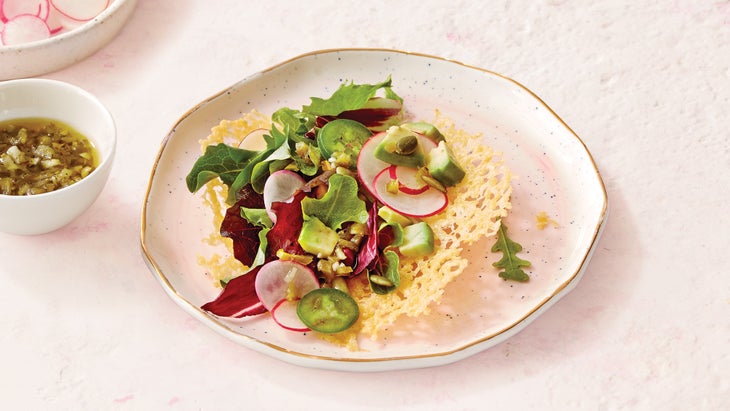 Keep it clean
Though some of those fast-food meals on social media technically fall within keto parameters in terms of fat-protein-carb ratio, quality of food is still key for success.
"A nutrient-dense keto diet may be better for weight loss than a 'dirty' keto diet because processed foods can contribute to inflammation, poor gut health, allergies, swelling and fluid retention, and hormonal issues that all make weight loss more difficult," Axe notes.
"Because minimally processed fats are encouraged on a clean keto diet, which are known to be more nutrient-dense, nutrient deficiencies are less likely to occur. A whole-foods diet is also less likely to trigger inflammation and is often easier to digest."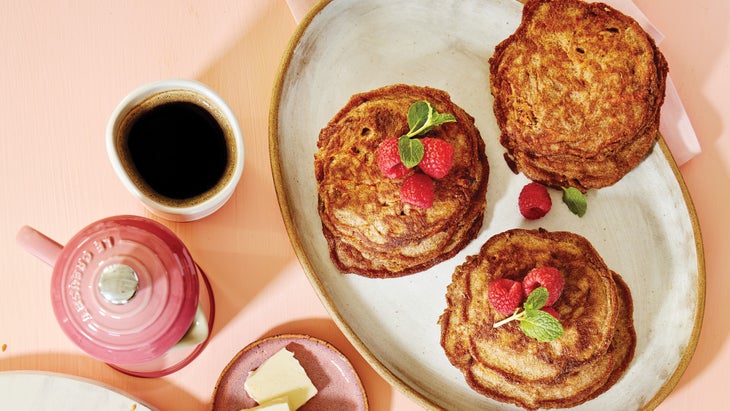 Take the pain out of going ketotarian
Going keto can present some challenges, one of which is knowing whether you're doing it right.
Using a macro calculator can help you figure out how many calories you need and the breakdown of protein, carbs and fat, based on your age, gender and activity level as well as your weight-loss goals. One we like is at ketoconnect.net; it has many clearly delineated options to determine how active or sedentary you are and offers the results in amount of calories for each macro, percentage of calories and grams.
Some in the keto community advocate for measuring ketones, but it's controversial whether this can actually tell you if you're in ketosis, and the cost of testing methods can really add up. As a result, some experts simply advise to monitor your intake rather than testing.
Another potential setback is the so-called keto flu, an unpleasant period of adjustment to the ketogenic diet that can include headaches, fatigue, constipation, irritability and cravings. One way to avoid keto flu — and to make the transition process easier overall — is to ease in and take your time.
"Start by eliminating processed carbohydrates and replace them with healthy fats," Ludwig says. "That's a minimal imposition and will make for a tastier diet, not just a healthier one." From there, he says, "Substantially lower carbohydrate, to about 40%, then bring it down to a 20 to 25% range."
Related: Dirty vs. Clean Keto
Or, make the shift one meal at a time. "Simply start by changing breakfast first," Sanfilippo suggests. "Avoid sugary and carby food for breakfast. Most people can imagine eating a salad with protein for lunch and some fish and vegetables for dinner, but breakfast proves to be a challenge for many. Kick the idea of 'breakfast foods' to the curb."
Ludwig notes that patience is important. "It takes a minimum of two to three weeks to adapt to a low-carbohydrate diet," he says.
And remember that staying in the keto range may not be optimal for everyone, and it might be helpful sometimes but not always. "People are going to differ greatly in terms of what macronutrient proportion will work for them," Ludwig says. "And that will change over time."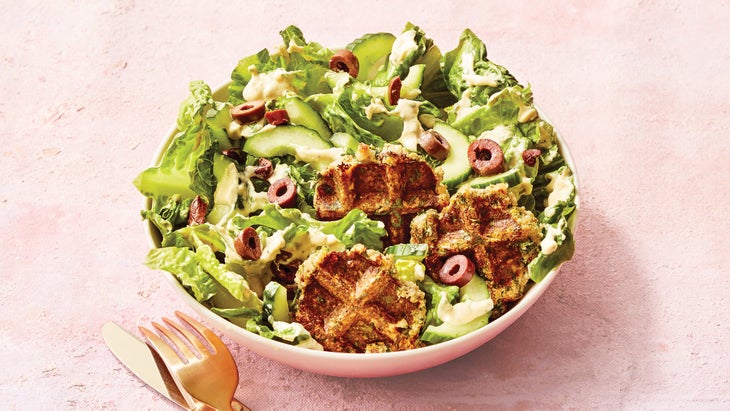 Try these recipes
Keto boosters
Ensure you're meeting your range of daily requirements with these tailor-made supps for everything from better digestion to keeping your energy sky-high.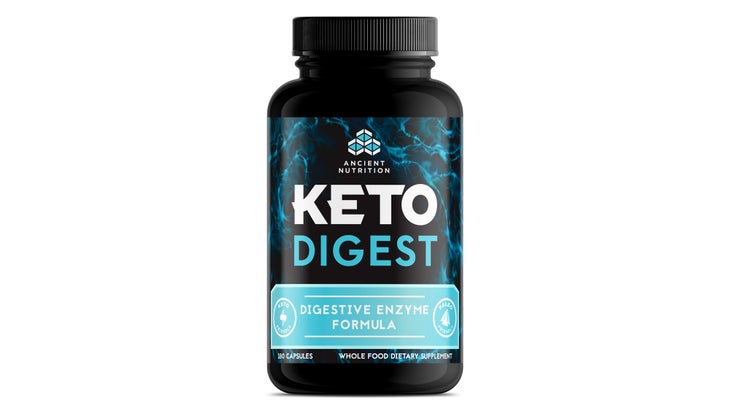 BREAK IT DOWN

An office fave, Ancient Nutrition Keto DIGEST is a blend of soil-based organisms to support gut microflora as well as the enzymes lipase and protease to aid in the absorption of fat and protein. $60, store.draxe.com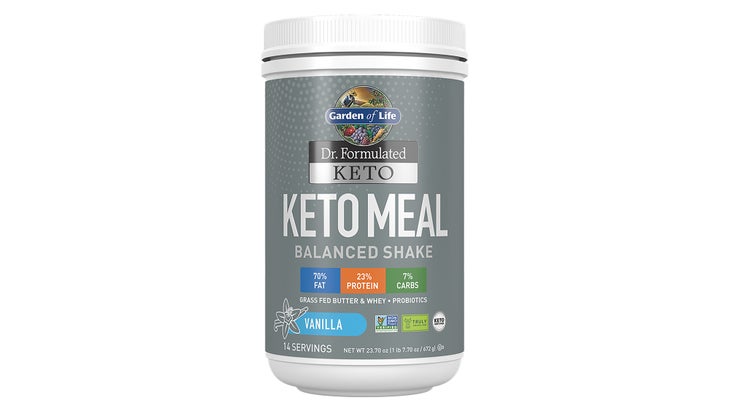 JET FUEL

Garden of Life Dr. Formulated Keto Meal combines 70% grass-fed butter and 23% whey protein, making it perfectly portioned to help kick-start ketosis. Sip on its own, in a smoothie or add to baked goods for an easy addition to your day. $70, gardenoflife.com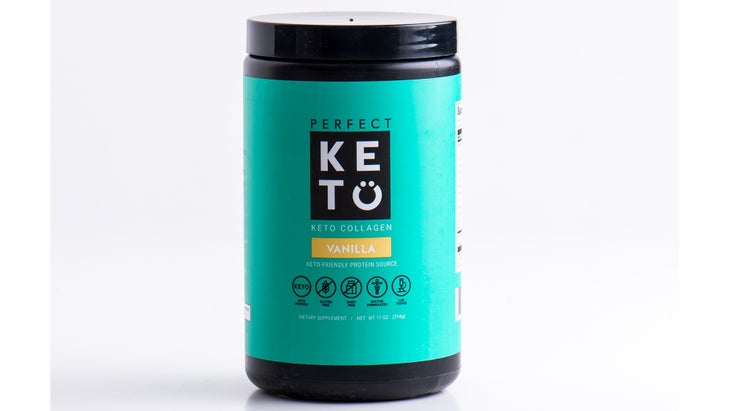 THE DOUBLE DUTY

Keto Collagen packs 10 grams of hydrolyzed collagen, which supports healthy skin, hair and nails while also being a source of protein. It comes in a variety of tasty flavors and is sweetened only with stevia. $37, perfectketo.com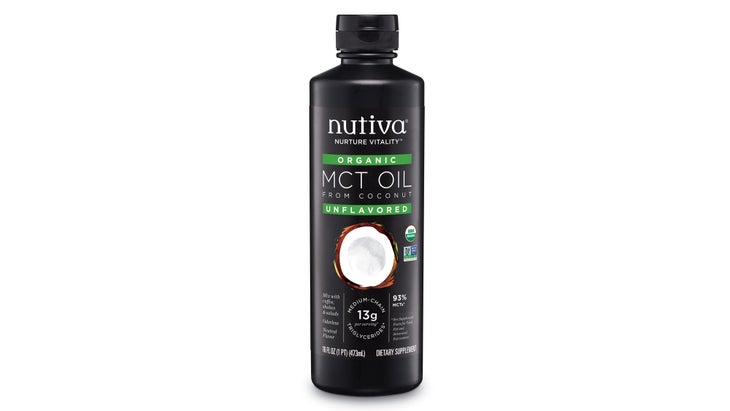 ENERGY ACTIVATORS

Distilled from young coconuts, Nutiva Organic MCT Oil contains 13 grams of medium- chain triglycerides per serving as well as capric and caprylic acid, which provide energy and can aid in regulating weight. $24, nutiva.com