Keep It Simple: A 1-Week Meal Plan That's Streamlined and Time-Saving
Spend less time in the kitchen and more time with your loved ones with a week of simple-to-prepare clean meals that are nutrient-rich, satisfying and delicious.
Heading out the door? Read this article on the new Outside+ app available now on iOS devices for members! Download the app.
When you're balancing the demands of your work life, home life and family, trying to plan healthy meals that satisfy everyone's taste buds and appetites isn't easy. Often, keeping things simple is best – and that's exactly what inspired our Keep It Simple meal plan. This streamlined 1-week plan is filled with no-frills recipes that check off all of the most important boxes: plenty of flavor, nutrient-rich recipes, only a few ingredients and less time spent standing over the stove.
All of the dishes included in our simple 1-week meal plan are easy to prepare and satisfying to serve. You'll feed your family meals that include an array of nutrients, from essential vitamins and minerals to filling fiber and muscle-building protein. And your shopping list is kept simple, with ingredients you know well (including some you might even have in your fridge or pantry!). Once you give the recipes in this plan a try, they're sure to become go-to weeknight meals you return to often.
Section divider
The recipes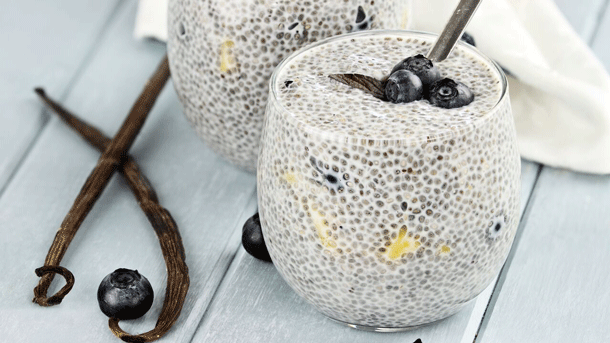 This creamy breakfast pudding is made with blueberries and chia seeds, two antioxidant-rich superfoods. Get the recipe here.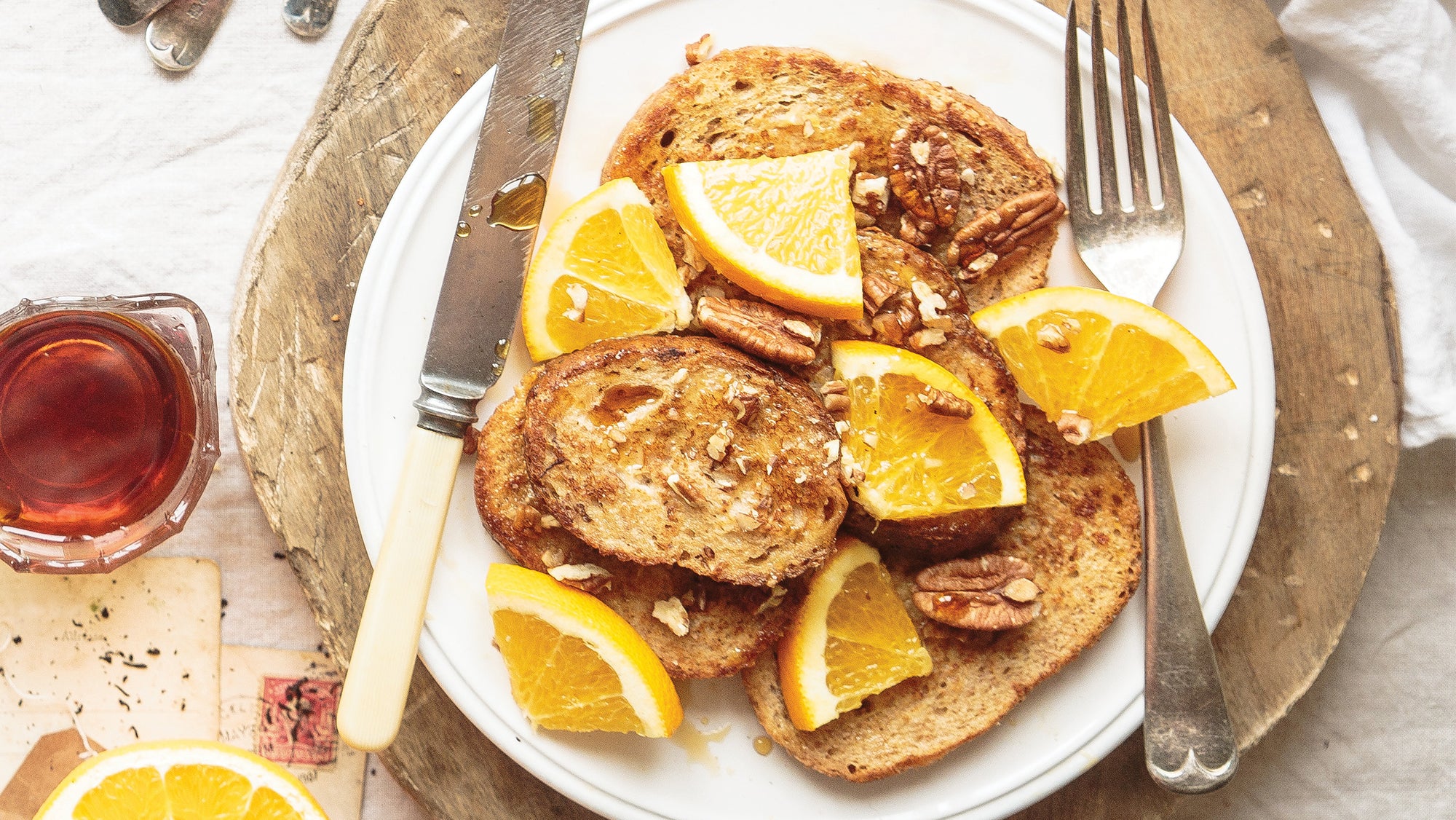 A type of black tea that's flavored with citrusy bergamot oil, Earl Grey is loaded with flavonoids, which are antioxidants that protect the body's cells from free-radical damage. Get the recipe here.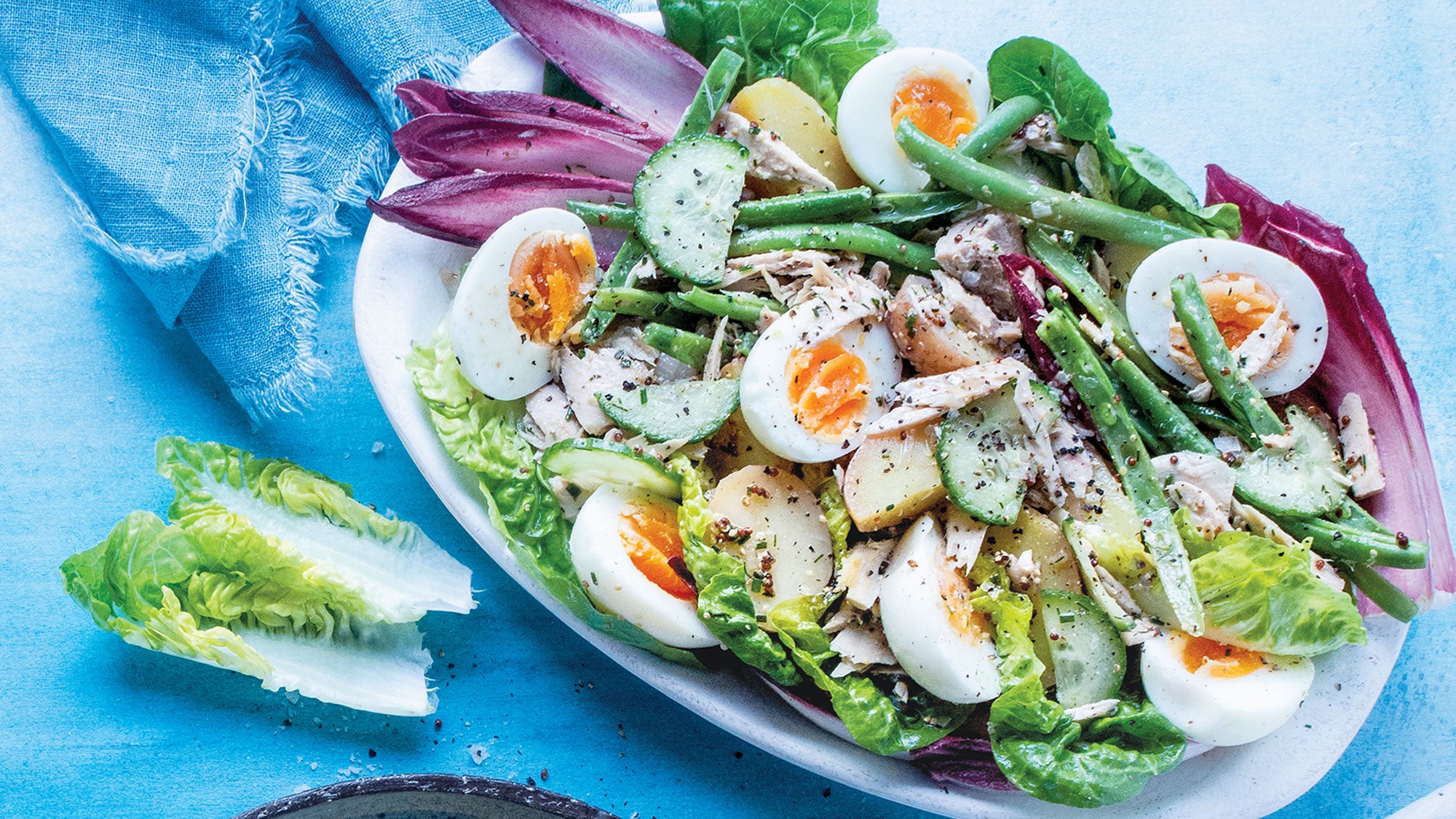 This quick and easy, Whole30-compliant flavorful potato salad can be served as a side or work as a protein-packed meal all by itself. Get the recipe here.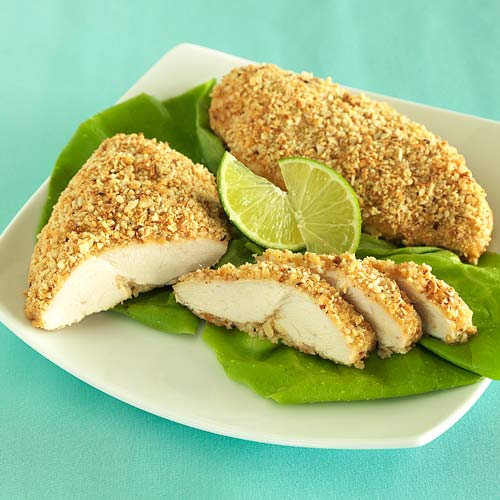 Serve your family a clean and tasty Thai-inspired chicken dish in just 35 minutes (plus, it's freezable!). Get the recipe here.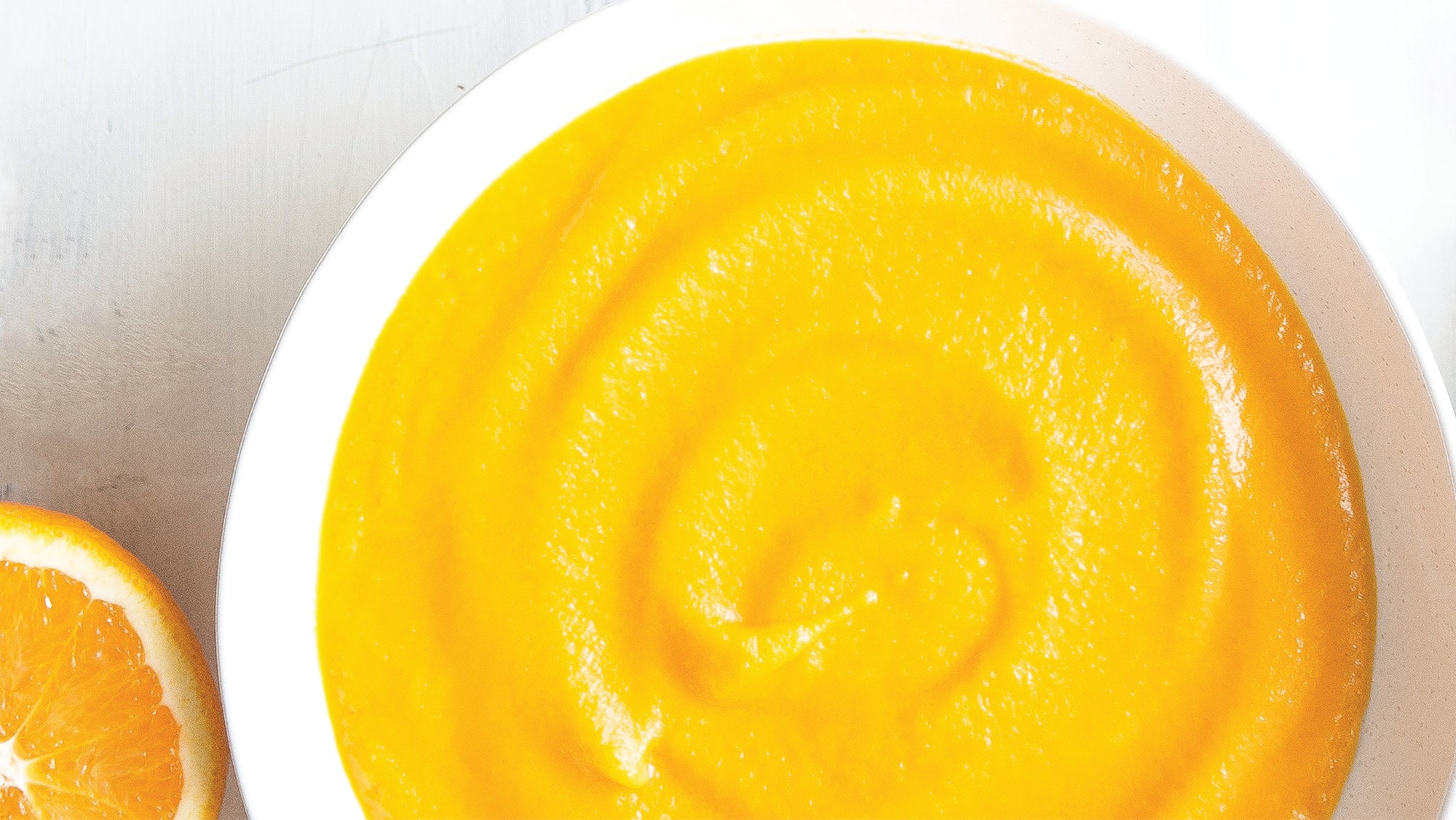 Try this bowl of bright sunshine to get a double-dose serving of fruits and veggies in one meal. Get the recipe here.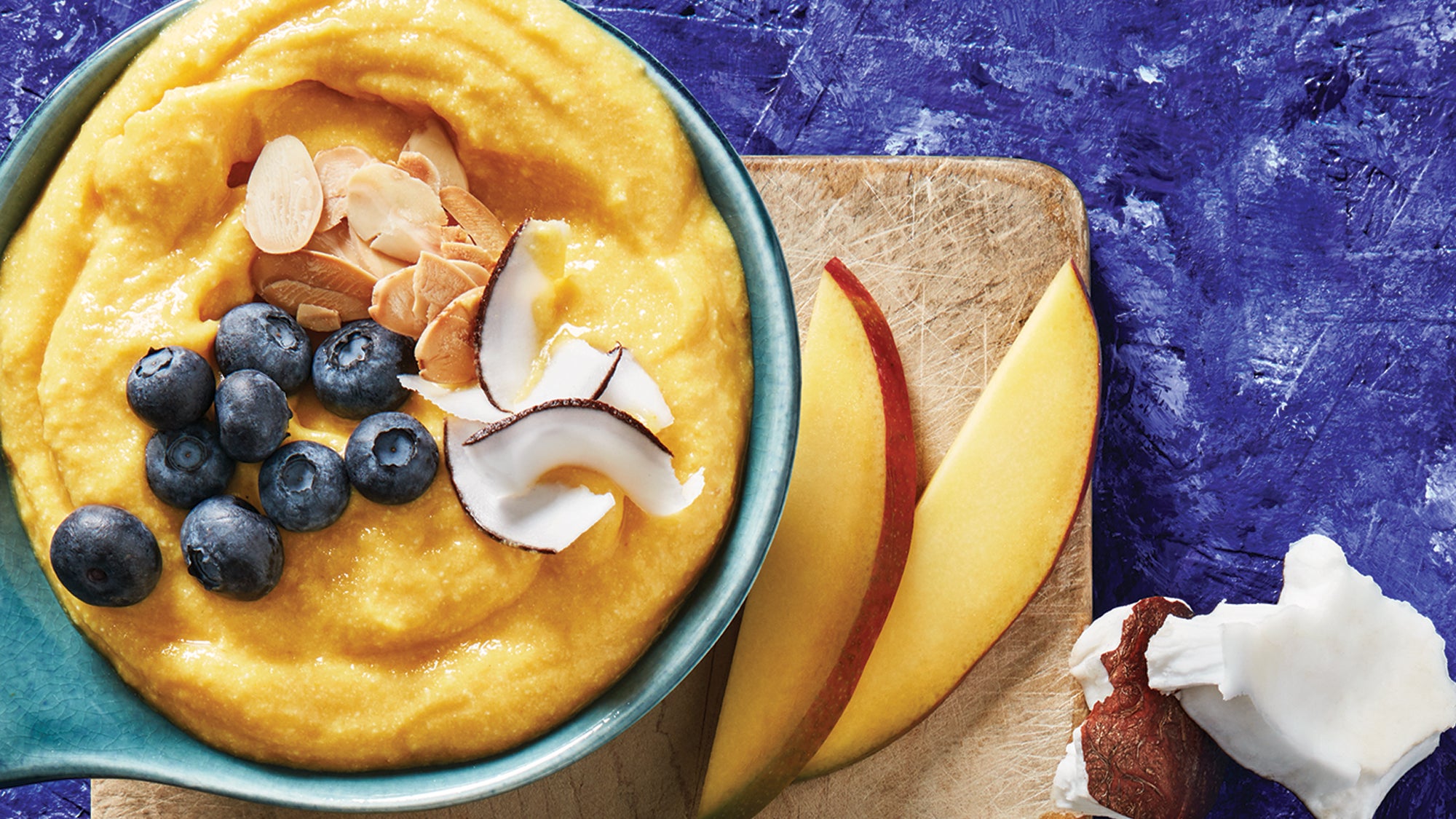 Sweet mango and coconut butter bring a taste of the tropics to your morning. Get the recipe here.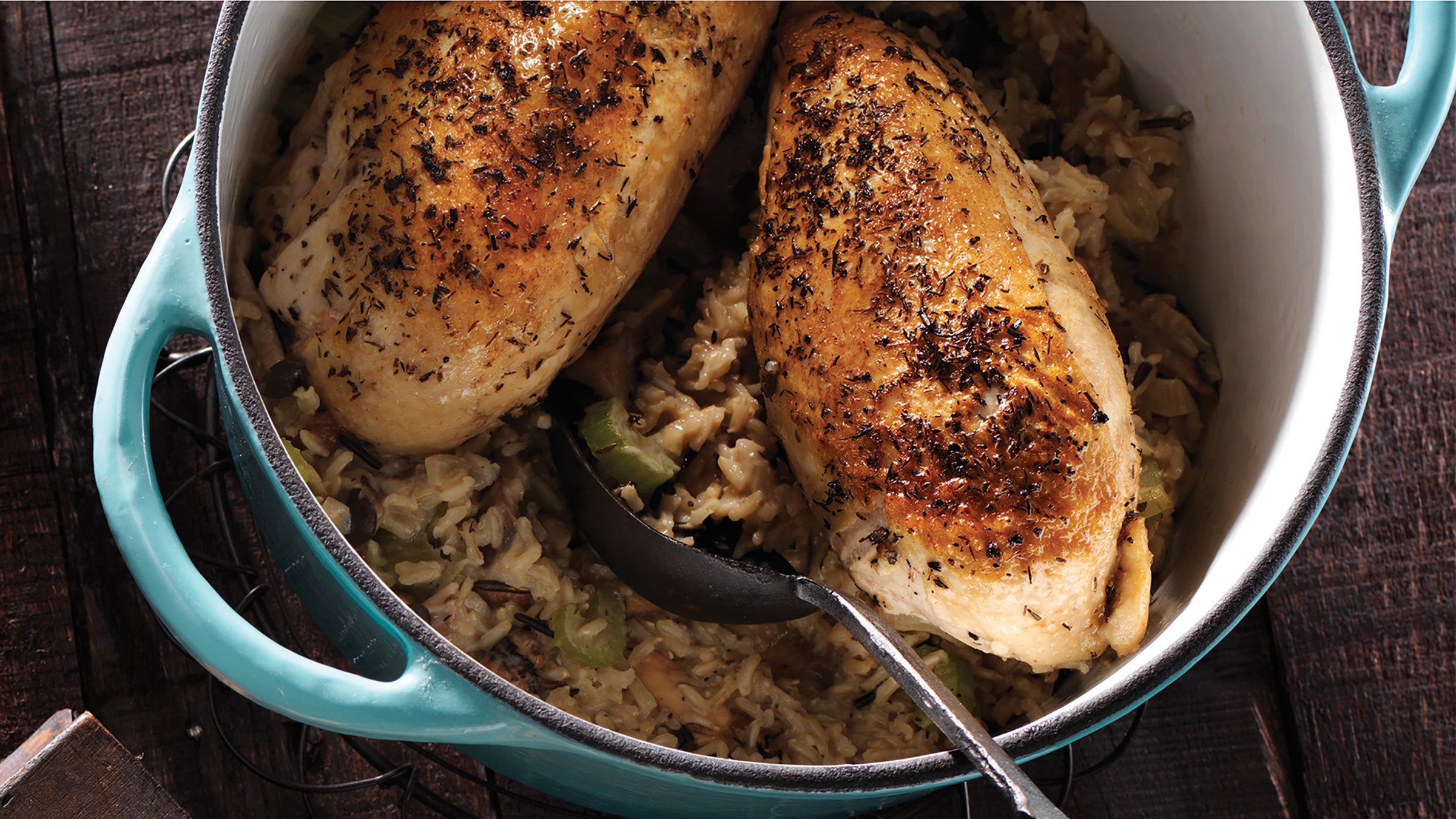 This warm and comforting casserole pairs well with steamed broccoli or a green salad. Get the recipe here.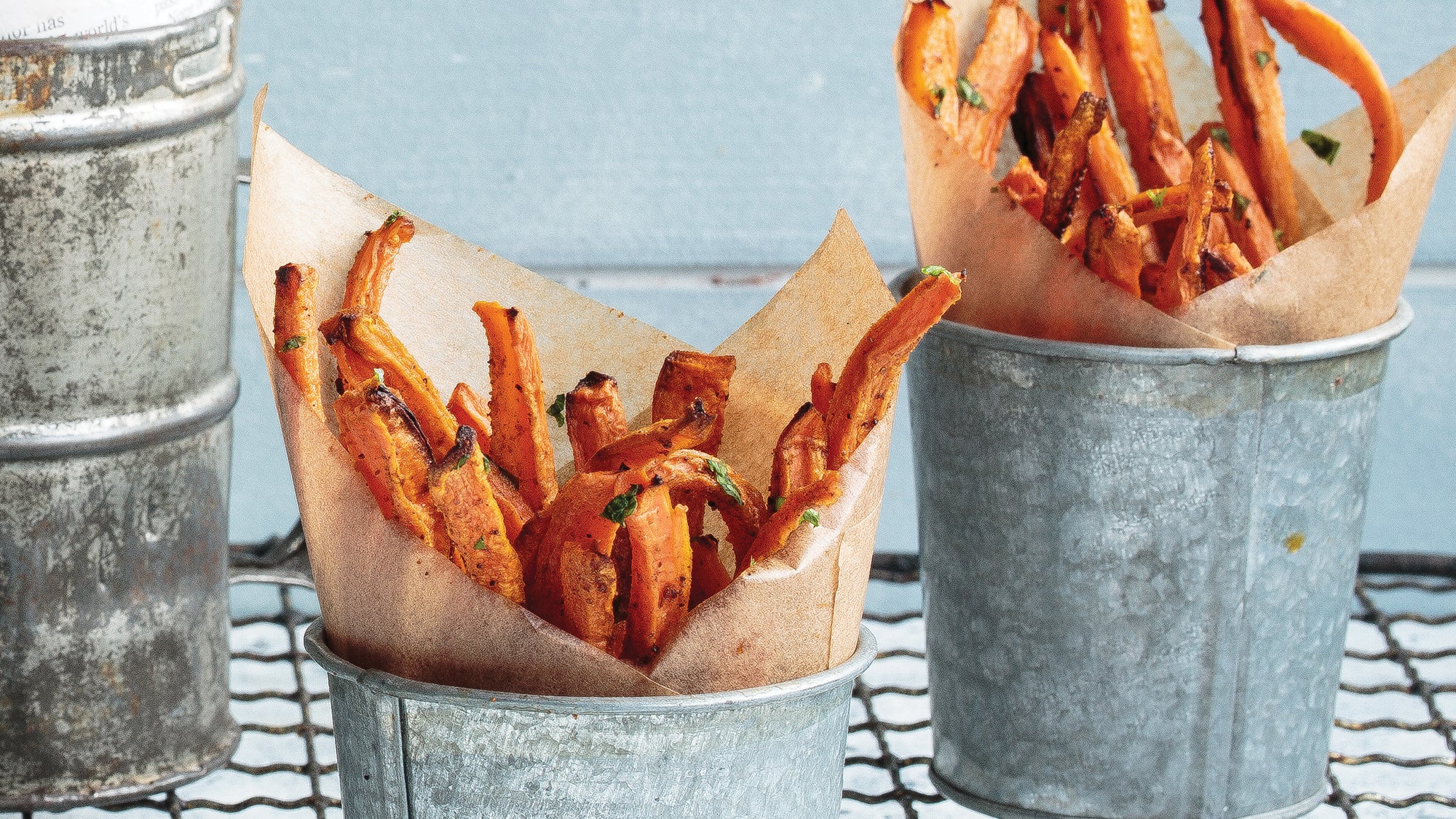 These carrot fries provide a boost of antioxidants, including the nutrient beta-carotene, which is converted to vitamin A in the body. Get the recipe here.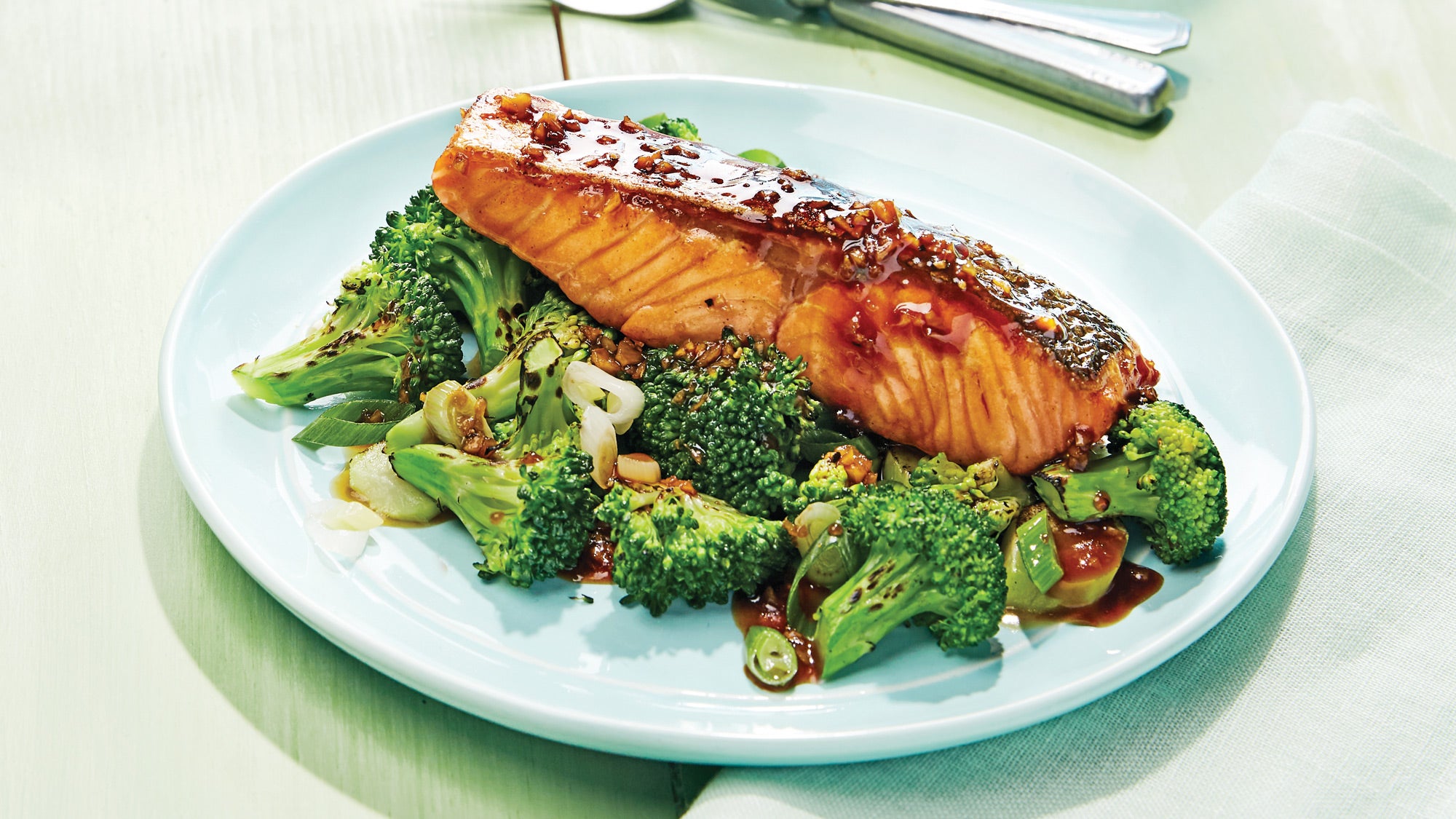 No need for a bottled sauce – here, you can make a quick, zesty teriyaki using orange juice, ginger and a few pantry staples. Get the recipe here.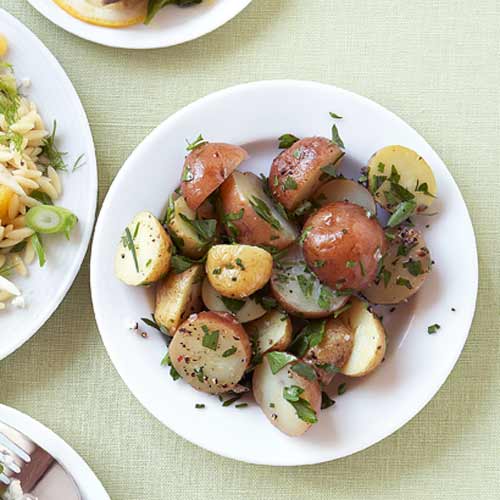 Smaller spring potatoes, also known as new potatoes, tend to be sweeter – and our Herbed New Potatoes is a side that's both simple and elegant. Get the recipe here.
Section divider
This week's menu
| | | | | |
| --- | --- | --- | --- | --- |
| | Breakfast | Lunch | Dinner | Total Nutrients |
| Monday | 1 serving Good Morning Chia Seed Pudding (save leftovers); 1 serving Earl Grey French Toast with Orange Maple Syrup (save leftovers) | 1 serving Warm Potato Niçoise (save leftovers) | 1 serving Thai Lime Chicken (save leftovers); 1 serving Orange Carrot Soup (save leftovers) | Calories: 1,669 Fat: 78 g Sat. Fat: 17 g Carbs: 124 g Fiber: 22.5 g Sugars: 42 g Protein: 117 g Sodium: 1,236 mg Cholesterol: 499 mg |
| Tuesday | 1 serving Mango Sunshine Smoothie Bowl | 1 serving Warm Potato Niçoise (leftovers) | 1 serving Chicken & Wild Mushroom Casserole (save leftovers); 1 serving Harissa Carrot Fries (save leftovers) | Calories: 1,413 Fat: 67 g Sat. Fat: 25 g Carbs: 152 g Fiber: 25 g Sugars: 70 g Protein: 61 g Sodium: 1,492 mg Cholesterol: 286 mg |
| Wednesday | 1 serving Good Morning Chia Seed Pudding (leftovers); 1 serving Earl Grey French Toast with Orange Maple Syrup (leftovers) | 1 serving Warm Potato Niçoise (leftovers) | 1 serving Chicken & Wild Mushroom Casserole (leftovers); 1 serving Harissa Carrot Fries (leftovers) | Calories: 1,417 Fat: 65 g Sat. Fat: 15 g Carbs: 141 g Fiber: 23 g Sugars: 43 g Protein: 68 g Sodium: 1,779 mg Cholesterol: 369 mg |
| Thursday | 1 serving Good Morning Chia Seed Pudding (leftovers); 1 serving Earl Grey French Toast with Orange Maple Syrup (leftovers) | 1 serving Roasted Salmon Teriyaki with Broccoli (save leftovers); 1 serving Herbed New Potatoes (save leftovers) | 1 serving Chicken & Wild Mushroom Casserole (leftovers); 1 serving Harissa Carrot Fries (leftovers) | Calories: 1,339 Fat: 65 g Sat. Fat: 14 g Carbs: 134 g Fiber: 23 g Sugars: 46 g Protein: 76 g Sodium: 1,818 mg Cholesterol: 250 mg |
| Friday | 1 serving Good Morning Chia Seed Pudding (leftovers); 1 serving Earl Grey French Toast with Orange Maple Syrup (leftovers) | 1 serving Warm Potato Niçoise (leftovers) | 1 serving Roasted Salmon Teriyaki with Broccoli (leftovers); 1 serving Herbed New Potatoes (leftovers) | Calories: 1,366 Fat: 65 g Sat. Fat: 14 g Carbs: 137 g Fiber: 22 g Sugars: 43 g Protein: 61 g Sodium: 1,792 mg Cholesterol: 362 mg |
| Saturday | 1 serving Mango Sunshine Smoothie Bowl | 1 serving Chicken & Wild Mushroom Casserole (leftovers); 1 serving Harissa Carrot Fries (leftovers) | 1 serving Roasted Salmon Teriyaki with Broccoli (leftovers); 1 serving Herbed New Potatoes (leftovers) | Calories: 1,335 Fat: 57 g Sat. Fat: 23 g Carbs: 145 g Fiber: 25 g Sugars: 73 g Protein: 69 g Sodium: 1,531 mg Cholesterol: 140 mg |
| Sunday | 1 serving Mango Sunshine Smoothie Bowl | 1 serving Roasted Salmon Teriyaki with Broccoli (leftovers); 1 serving Herbed New Potatoes (leftovers) | 1 serving Thai Lime Chicken (leftovers); 1 serving Orange Carrot Soup (leftovers) | Calories: 1,587 Fat: 70 g Sat. Fat: 25 g Carbs: 128 g Fiber: 25 g Sugars: 72 g Protein: 118 g Sodium: 988 mg Cholesterol: 243 mg |
Section divider
Shopping list
Proteins and dairy
4 6-oz bone-in, skin-on chicken breasts
½ lb boneless, skinless chicken breast
4 4-oz skin-on wild salmon fillets
½ dozen large eggs
1 7-oz jar tuna or mackerel fillets packed in olive oil
1 carton almond milk
1 qt whole milk
1 stick organic unsalted butter
Veggies and fruits
2 green onions
1 small onion
1 head garlic
1 large head broccoli
2 lb carrots
8 oz shiitake mushrooms
1 bag riced cauliflower
2½ lb multicolored baby potatoes
3 small shallots
1 bunch fresh dill
1 bunch fresh chives
1 bunch fresh flat-leaf parsley
½ lb thin green beans
1 lime
1 English cucumber
2 oz mixed lettuce
1 bunch celery
1 bag frozen mango
3 dates
1¾ cups blueberries
1 ripe mango
1 orange
1 bottle orange juice
Grains
1 small bag white whole-wheat flour
1 bag brown rice
1 bag wild rice
1 whole-wheat baguette (4 to 5 oz)
Nuts, seeds and oils
1 bottle avocado oil
1 bottle olive oil
1 jar coconut butter
1 bag chia seeds
2 oz unsalted dry roasted peanuts
Pantry staples
1 carton low-sodium chicken broth
1 carton low-sodium vegetable broth
1 bottle coconut aminos
1 bottle red wine vinegar
1 bottle raw honey
1 bottle pure maple syrup
1 bottle black pepper
1 bottle ground ginger
1 bottle garlic powder
1 bottle dried sage leaves
1 bottle thyme leaves
1 bottle coriander
1 bottle sea salt
1 bottle whole-grain mustard
1 bottle harissa paste
1 bottle cumin
1 bag arrowroot starch
4 Earl Grey tea bags (preferably unbleached)