Beat Inflammation with Tanzanian Tradition
New research finds that urban Tanzanians have greater inflammation and a relatively more hyperactive immune system compared to their rural counterparts.
Heading out the door? Read this article on the new Outside+ app available now on iOS devices for members! Download the app.
You've likely heard of the Mediterranean Diet, know of the healthful benefits of ayurvedic eating and maybe have even dabbled in ancient Chinese medicinal superfoods. But what about the traditional Tanzanian diet?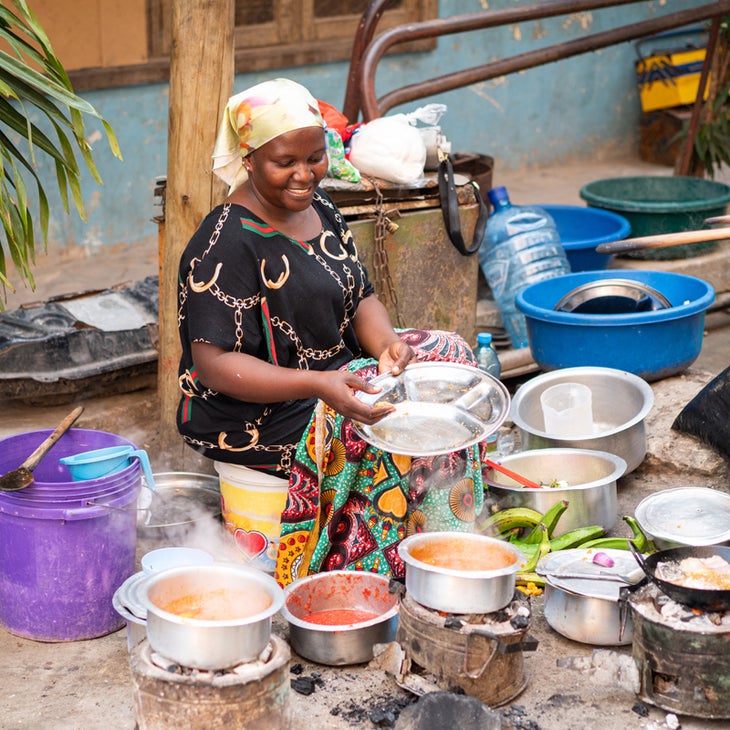 According to researchers from Radboud University Medical Center, urban Tanzanians have more inflammation than the country's rural citizens. The scientists behind this study believe that the urban dwellers' more hyperactive immune systems, credited to their diets, contributes to the uptick in non-communicable diseases in urban Africa. While Tanzanians in urban centers eat similarly to Westerners, rural Tanzanians largely stick to more traditional foods.
The study was conducted on more than 300 Tanzanians, some from the city and some from the countryside. While the cityfolk had no health issues and were not ill, they still had an activated immune system producing more inflammatory proteins, increasing their risk of cardiovascular disease.
Meanwhile, people from rural areas were found to have greater levels of flavonoids and other anti-inflammatory substances in their blood. This is attributed to their traditional diet, which is plentiful in whole grains (like ugali, a type of maize porridge), fiber (such as ndizi-nyama, meaning plantains with meat), and fruits and veg (such as bamia, meaning okra, and mchicha, amaranth greens). In contrast, those living in urban centers consume greater amounts of saturated fats and processed foods, mirroring the Standard American Diet.
We've long-known that the Standard American Diet is not the way to eat for optimal wellness. To keep your immune system in check, we recommend a diet of whole, real foods, starting with ample high-fiber and nutritionally-dense fruits and vegetables, whole grains, and clean sources of protein. Check out the following three recipes; each stars one of three macronutrients and is accompanied by whole foods produce: