Yes, Peas!
Whether fresh or frozen, peas are an easy way to incorporate greens into a dish year-round. From hummus to soups and pastas, here are 15 reasons the versatile veggie deserves a permanent spot in your freezer.
Heading out the door? Read this article on the new Outside+ app available now on iOS devices for members! Download the app.
Sweet Pea Ricotta Spread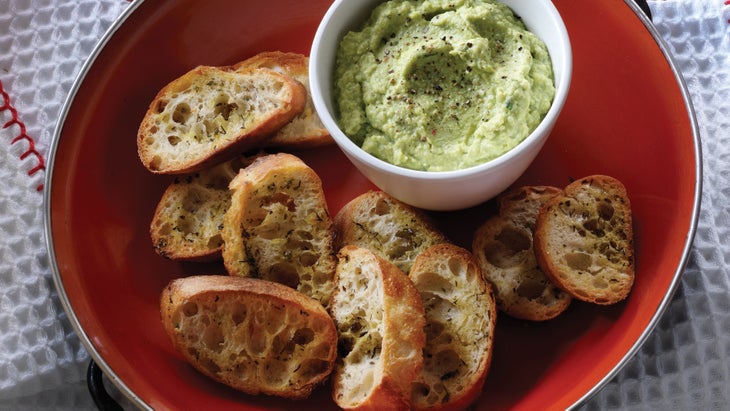 Rich ricotta cheese is the perfect accompaniment to sweet peas in this vibrant spread. Try it over garlic and olive oil crostini as an appetizer or with simple whole-grain crackers.
View the recipe here.
Pea Hummus Bowl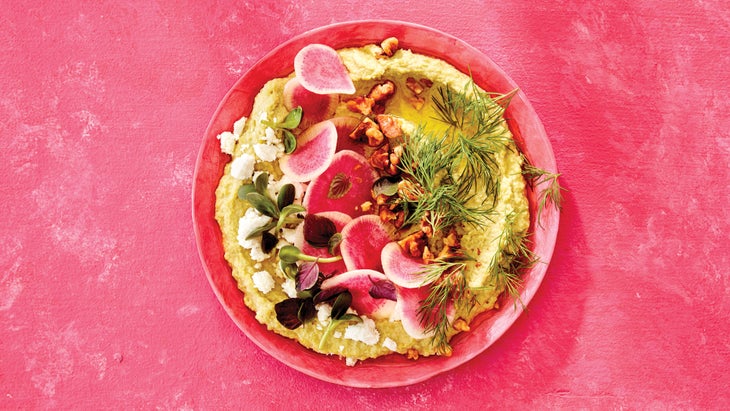 This is an eye-catching green dip topped with salty feta and dill. Colorful pink watermelon radishes can be used instead of bread to scoop up this tasty bowl.
View the recipe here.
Minty Pea & Pepita Mockamole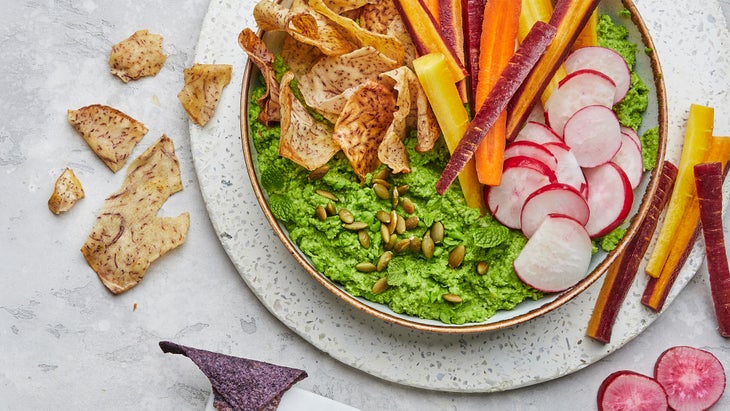 Peas are a perfect replacement for avocados in this slightly sweet and minty dip.
View the recipe here.
Creamy Pea Soup with Lemony Spirulina Pesto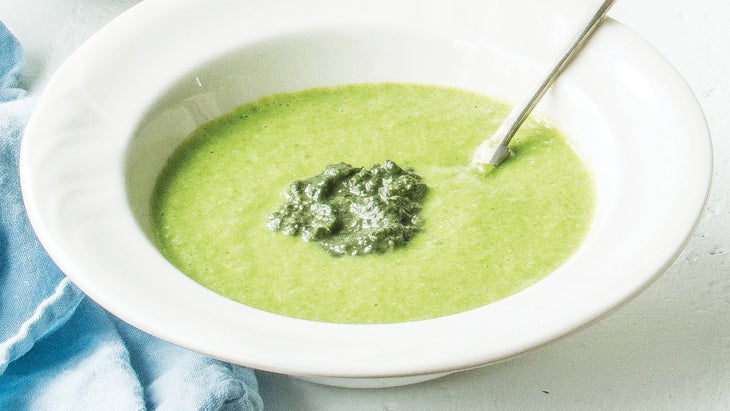 Spirulina is a type of blue-green algae that's a surprisingly good source of protein and all the essential amino acids. Your body uses protein to make amino acids, which provide energy and help repair muscles and tissue, among other functions.
View the recipe here.
Chicken & Pea Soup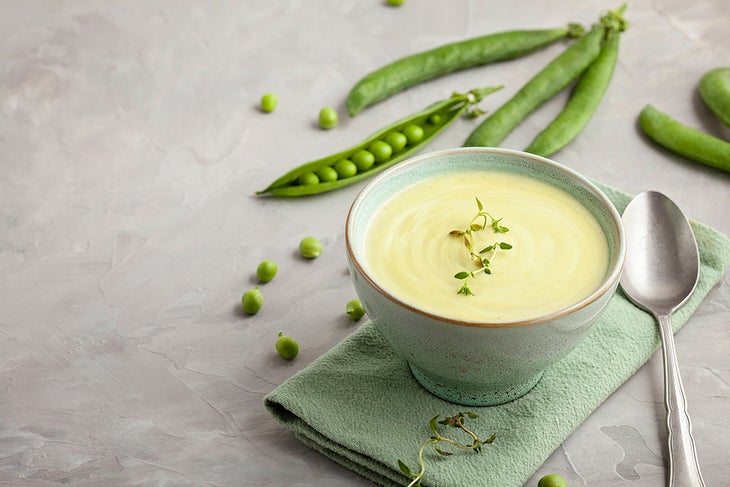 Cozy up with a bowl of this warming chicken and pea soup. Made with tender chunks of chicken sausage, leeks, carrots, celery, and fresh parsley, this comfort in a bowl will warm you up and leave you feeling satisfied!
View the recipe here.
Split Pea Soup with Ham & Barley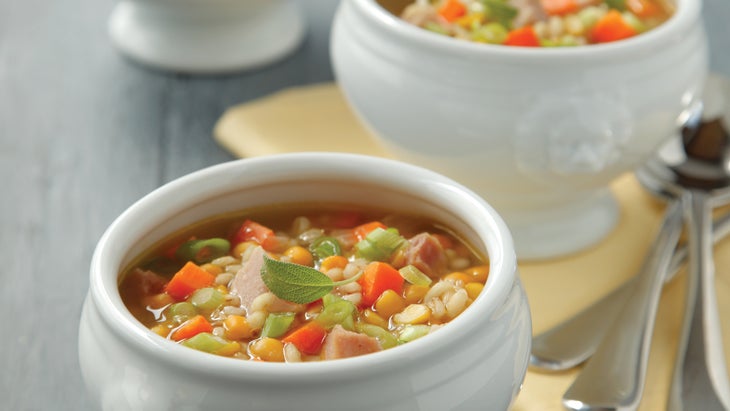 Hearty barley, split peas and ham give this classic soup a comforting appeal that will stick to your ribs long after you've scraped the final spoonful from your bowl.
View the recipe here.
Spinach Pea Soup with Shaved Asparagus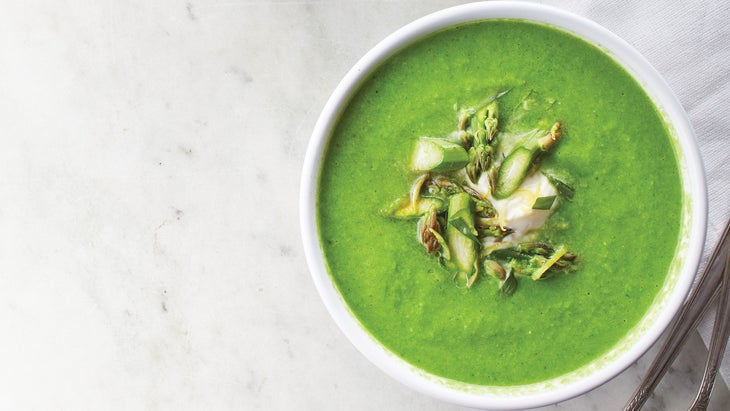 While this soup may seem virtuous with a trifecta of healthful green vegetables, including green peas, baby spinach and asparagus, it tastes anything but. Fragrant herbs and green onions add zing, and a dollop of crème fraîche adds a touch of indulgence to the soup.
View the recipe here.
Curried Chicken with Peas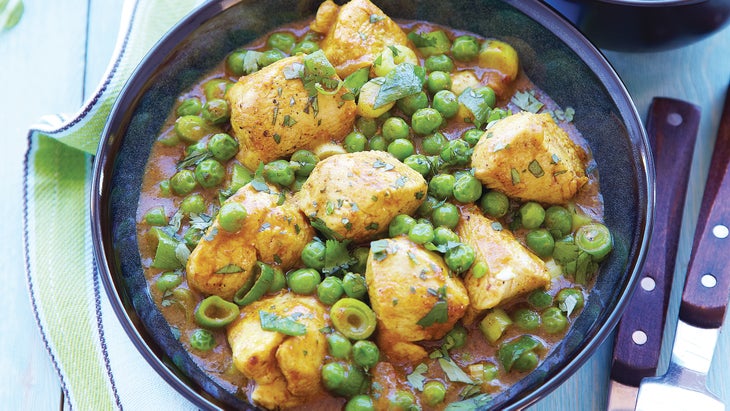 Skip the takeout tonight and make this Indian-inspired curry in just 30 minutes.
View the recipe here.
Chicken and Sweet Pea Linguine with Mascarpone Cream Sauce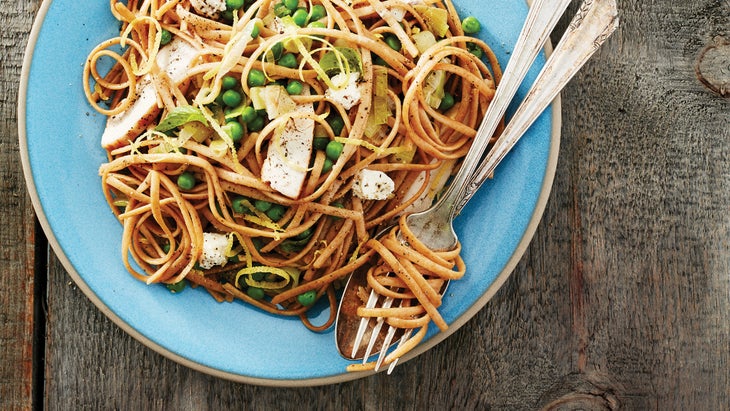 Mascarpone, an Italian-style cream cheese, may be best known as the key ingredient in the dessert tiramisu, but its extra-creamy texture and mild buttery taste make it a brilliant addition to pastas. Adding some of the pasta-cooking water thins out the mascarpone to make an easy, not-too-rich cream sauce.
View the recipe here.
Easiest-Ever Carbonara with Scallops & Peas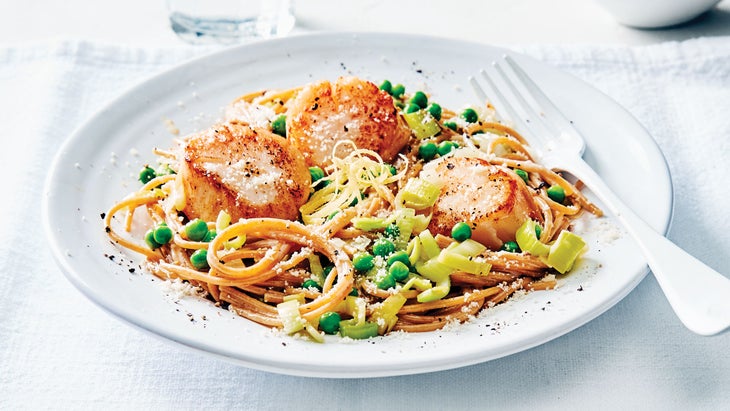 We've elevated the classic carbonara with seared scallops for added protein. Use any type of spaghetti here, such as brown rice or even quinoa if you prefer.
View the recipe here.
Scallop & Snow Pea Purses with Orange Miso Sauce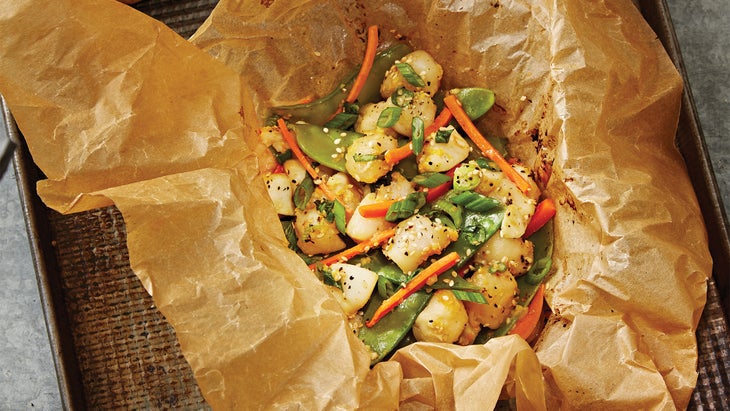 Wrapping the scallops and vegetables in a "purse" of parchment paper means they steam together in the fragrant Asian-inspired sauce. To keep the butcher's twine from burning in the oven, soak it in water for about 15 minutes before tying the bundles. Serve with brown rice or quinoa.
View the recipe here.
Pea Ravioli in Lemon Broth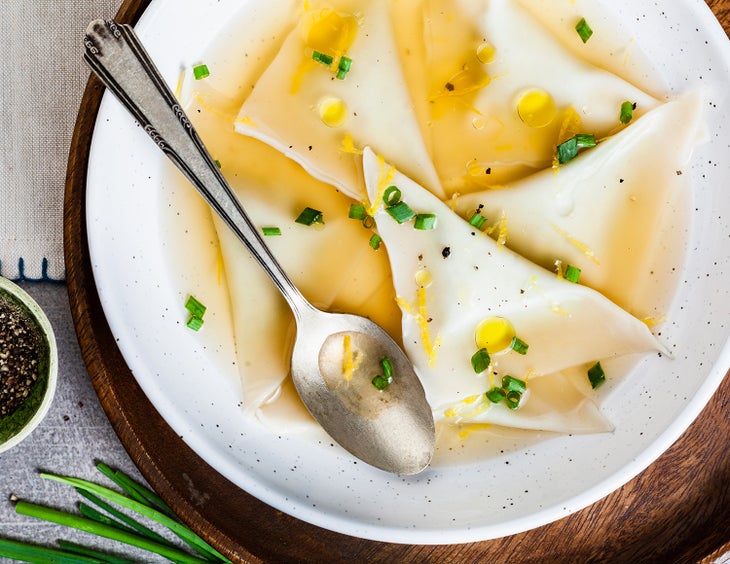 Make peas the star of this bright dish by adding them to this classic ravioli.
View the recipe here.
Crispy Fish Sticks with Sweet Pea & Potato Mash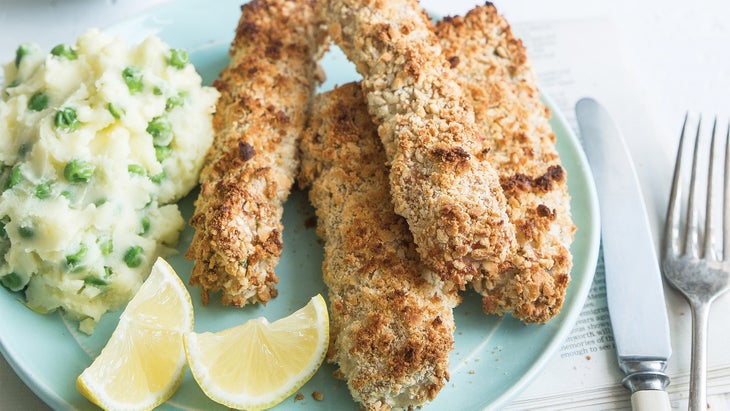 These spiced, baked fingers, with their sidekick of fiber-full skin-on mashed potatoes, will satisfy your fish stick cravings without giving you diners' remorse.
View the recipe here.
Chicken Pho with Pea Shoots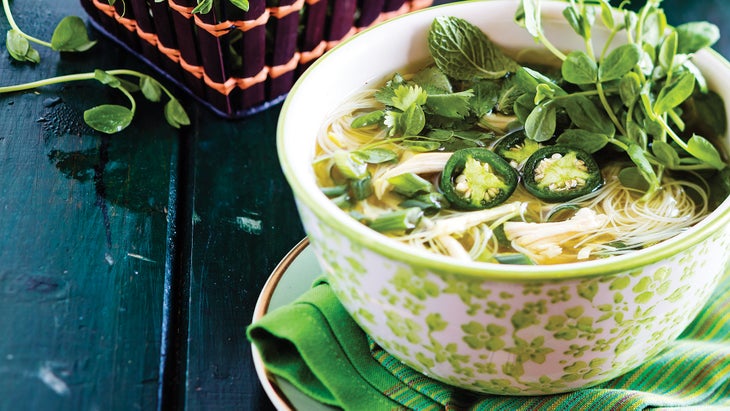 This flavorful broth-based Vietnamese-style soup is infused with fragrant ginger, garlic and whole spices, then piled high with fresh herbs and delicate pea shoots for a hit of freshness. If your shoots are longer than a few inches, snip them into shorter, bite-size pieces.
View the recipe here.
Ginger Pea Soup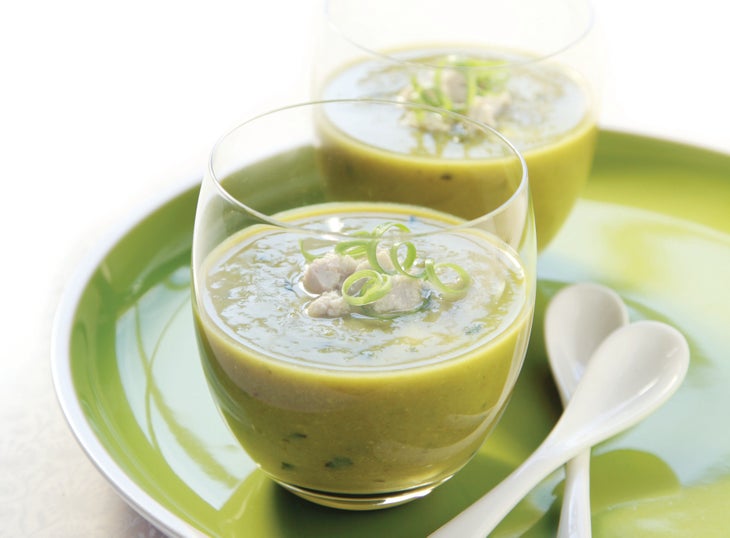 This hot or cold soup takes less time to prepare than it takes to watch a sitcom. A touch of miso adds a nutty, salty element to the mix and teams up with firm light tofu to pack in the protein.
View the recipe here.