Quick & Easy Lunches for Busy Work-From-Home Days
Super-speedy lunches that taste gourmet and usher in much-needed moments of soothing satisfaction. Just like lunching at your favorite bistro, only healthier and more budget-friendly.
Heading out the door? Read this article on the new Outside+ app available now on iOS devices for members! Download the app.
While we may not have many luxuries and social engagements to look forward to right now, food remains a bright spot for most of us. If you're like us, and always looking ahead to your next meal – but between Zoom meetings, policing online school, household chores and distracting pets – you struggle to find the time to make what your heart truly desires, we've got speedy lunches that taste gourmet and usher in a much-needed moment of soothing satisfaction. It's just like lunch at your favorite bistro, only healthier and more budget-friendly. Here are our some of our faves:
Turkey Paninis with Sun-Dried Tomatoes (10 min)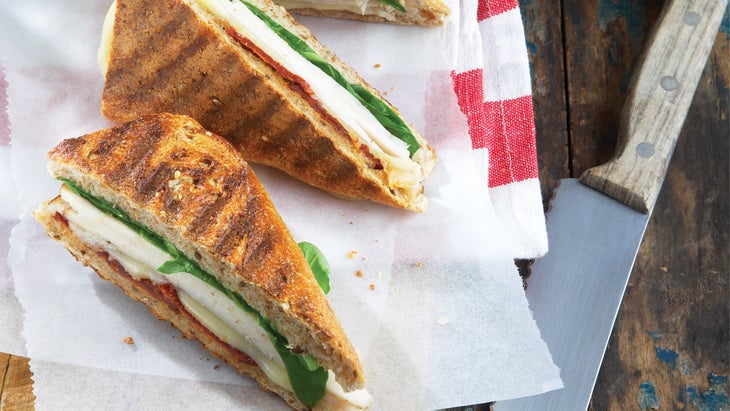 Nutritious grilled sandwich recipeSassier than a sandwich, paninis make for a delicious, clean quick-fix meal. If you don't have a countertop grill, put paninis in a hot skillet and use another heavy skillet to press them down as they toast. Get the recipe.
Thai Shrimp & Vegetable Noodle Jar (20 min)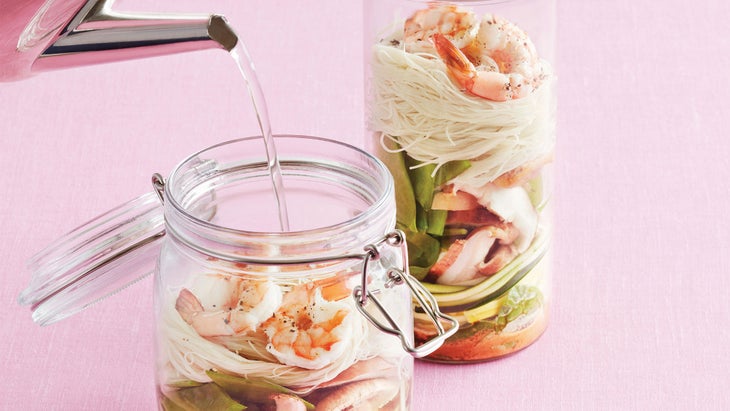 This genius jar of healthy, quick-cooking ingredients is the answer to your desk-lunch woes. If you're using precooked shrimp, add it to the jars while still frozen – it'll thaw in the fridge overnight and be ready to eat by lunchtime. If you're using fresh shrimp, simply cook and add to the jars as directed. Get the recipe.
Easy Harissa Shakshuka (7 min)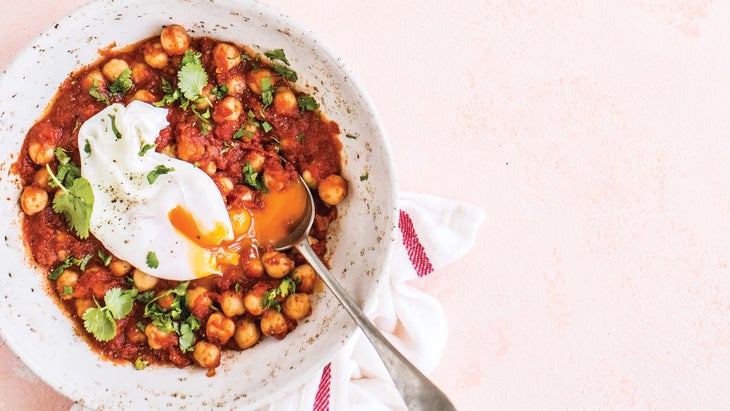 This easy shakshuka with harissa (eggs baked in a spicy tomato stew) is a delicious savory dish to add to your dinner rotation! Get the recipe.
Connecticut-Style Lobster Rolls (15 min)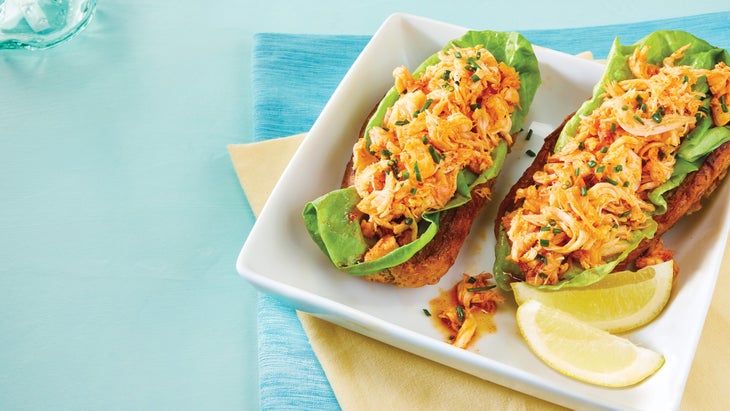 Rich, fragrant butter is what sets a Connecticut-style lobster roll apart from its counterpart, the Maine variety, which uses mayo. While a Connecticut-style roll is typically served warm, here we keep it at room temperature to avoid the stove – but heat it up if you prefer. Get the recipe.
Seared Sesame Tuna Nori Wraps (10 min)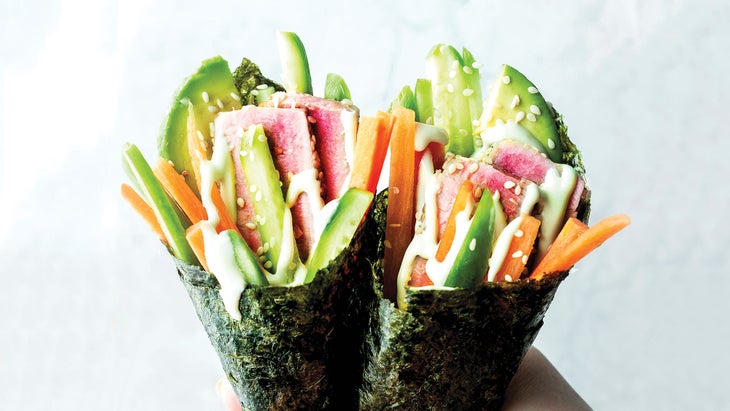 The belly side of the tuna cooks up quickly, giving you melt-in-your-mouth fish in minutes. Wrapped up with buttery avocado and homemade wasabi mayo, these handheld tuna cones taste wonderfully indulgent. Get the recipe.
Southwestern-Style Black Bean Burritos (25 min or make and freeze ahead)

Make a batch of these protein-packed burritos on Sunday and store them in your fridge or freezer for heat-and-eat breakfasts or lunches throughout the week. Get the recipe.
Pea Hummus Bowl (15 min)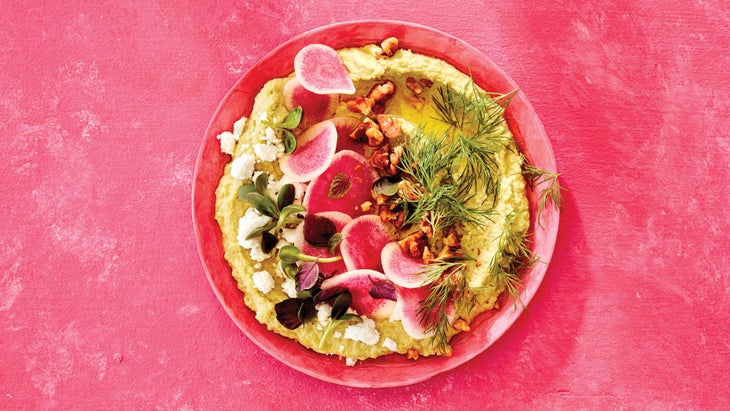 This is an eye-catching green dip topped with salty feta and dill. Colorful pink watermelon radishes can be used instead of bread to scoop up this tasty bowl. Get the recipe.
Turmeric Corn Soup (10 min)
Fragrant spices including turmeric, coriander and curry powder lend deep flavor to this soup without having to simmer on the stove top for hours. A drizzle of harissa, a Moroccan-style blend, adds a kick of spice, but you can easily omit it if you can't find it. Get the recipe.
Greek Salad With Baked Pita (12 min)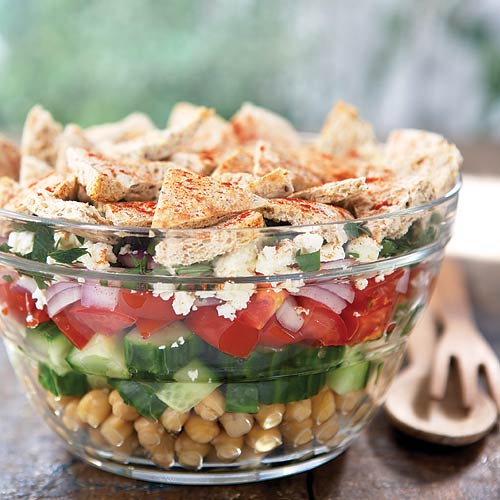 Fiber from whole-wheat pita bread and protein from chickpeas turn this typical Eastern Mediterranean salad into a satisfying main dish. Plus, crumbled feta offers plenty of flavor without the need for additional salt. Get the recipe.